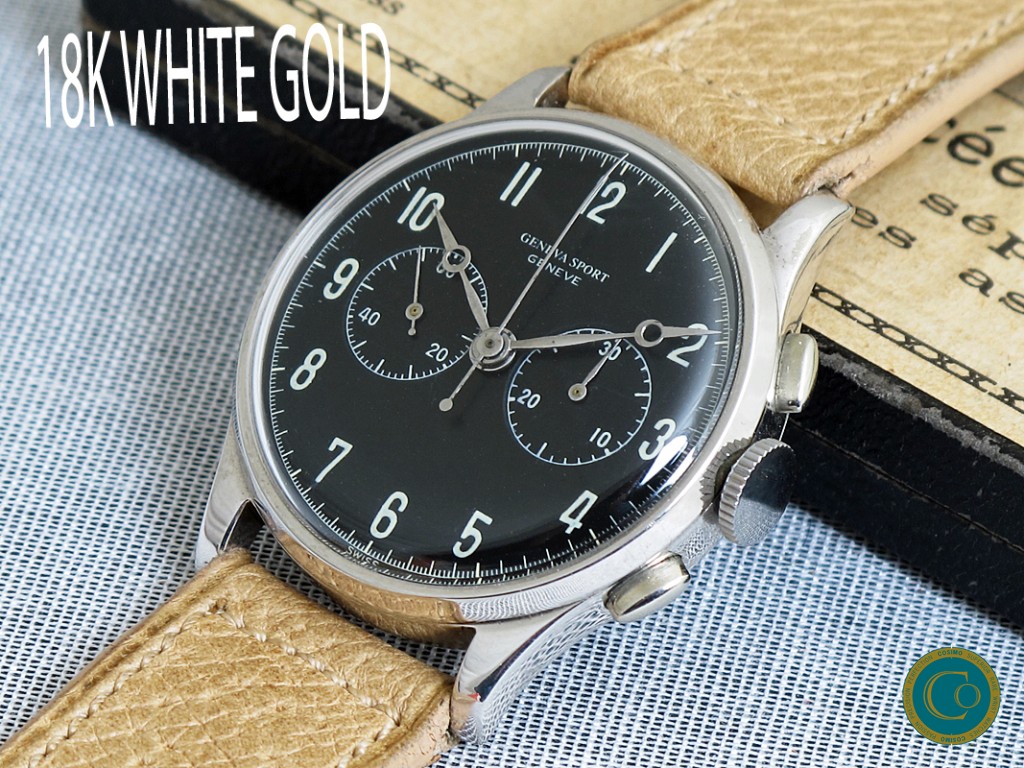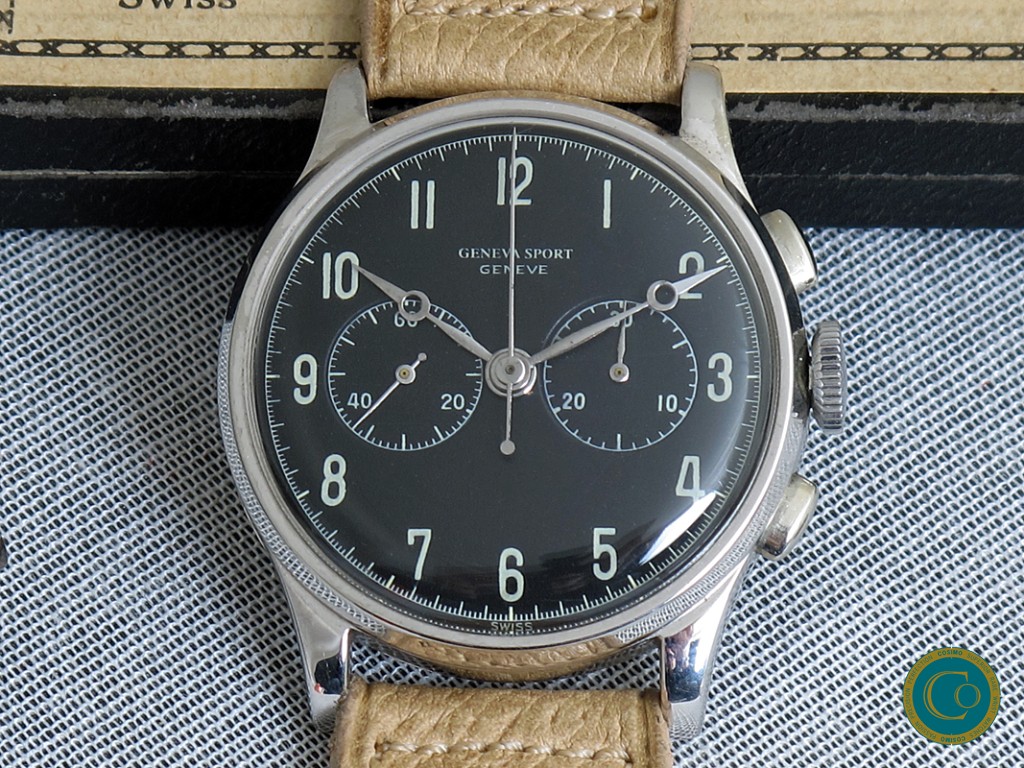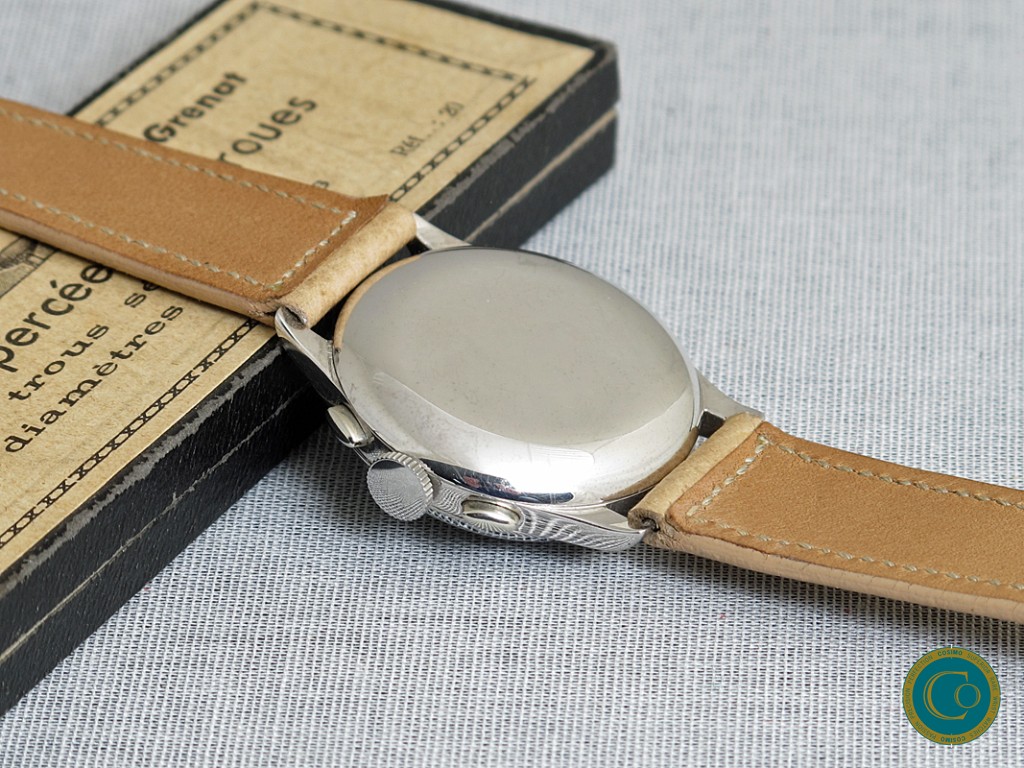 Extremly Rare and probably unique 18K WHITE GOLD Geneva Sport chronograph from the 1930's
Geneva Sport a small watch manufacture  founded on 26 February 1930 by Fernand Delay and Yvan Robert in Geneva.Yvan Robert, grandson of the creator of the Minerva factory.Following the death of Fernand Delay in 1950, the company ceased its activities.
Geneva sport have made some very nice (baby) chronograph's in the 30's and 40's
Size was between 28mm till 32mm 
They have  made there own Chronograph movement Geneva sport cal.237
What is really a master piece, very high grade movement.
And is only 10.5 lignes (23.7 mm) in diameter
Those chronograph where al made in steel.
But this one is different it is made in 18K WHITE GOLD!!
Case is made by the Guillod Gunther SA (117) in Chaux de Found 
It is the only chronograph from the 30's I have ever seen in WHITE GOLD, 
When  watches where made from a white precious metal in that period.
it was almost always made in Platinum.
But there is more that make this watch so extreme rare.
That is the condition from this 90 years old watch. 
It is in mint condition!!
Ad the cherry on the cake is the killer black dial with beautiful Breguet hands. 
This watch was made for the USA market (import stamp on the balans bridge) And the Helbros watches & Co engraving (Helbros was US importer of swiss watches )

Details of the watch 
Case: 32mm made of 18k White Gold.
Movement: High grade chronograph movement Cal. 237 Geneva Sport
Dial: gloss black dial with white print and beautiful Breguet hands 
Unique piece!!