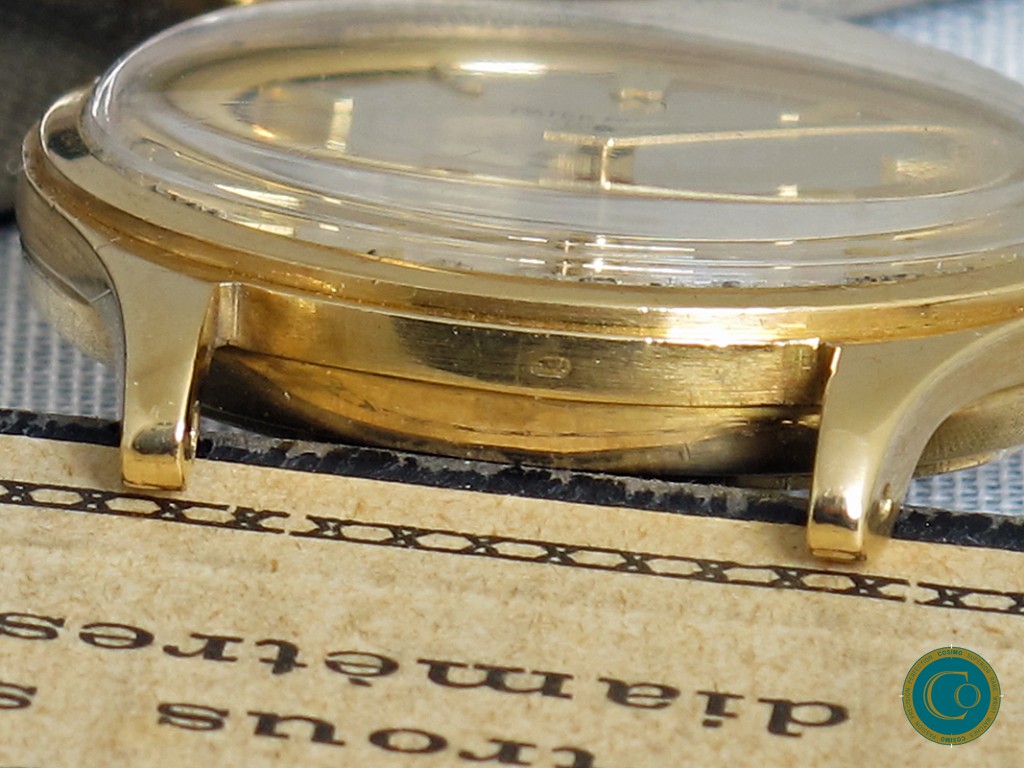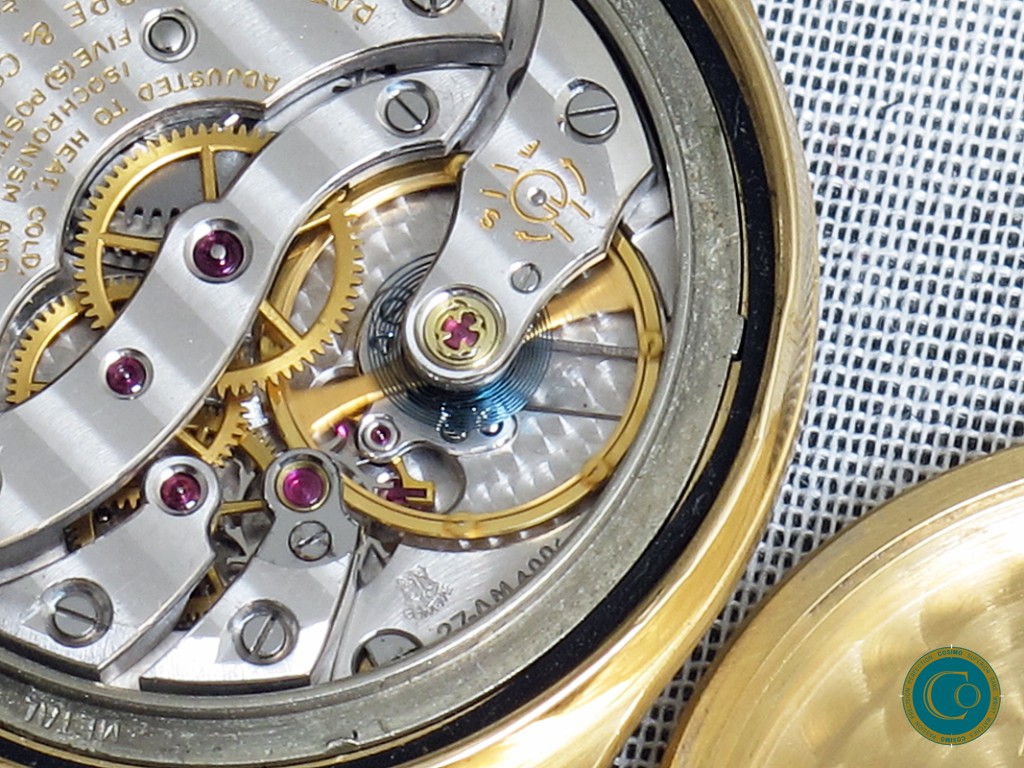 Patek Philippe Calatrava ref. 2509 Amgnetic (cal.27-AM-400)
Mint and rare Patek Philippe 18 yellow gold Calatrava 
This not a regular 2509 but one with 
cal. 27-AM-400 Amagnetic movement 
Only a hand ful Amagnetic 2509's are known.
The Patek Philippe Amagnetic Calatrava in yellow gold, produced in 1965, is exceptionally well-preserved and includes its extract from the archives. What sets this watch apart is its rare cal.27-AM-400 Amagnetic manual-wound movement, making it a unique find among the limited number of Amagnetic 2509 watches available today.
The Amagnetic movement, specifically the Cal.27-AM-400, is a part of the Amagnetic family. It stands out from the 12/400 movement due to its Gyromax balance wheel and the use of antimagnetic materials like beryllium and duo-chrome. This exceptional movement is designed to withstand magnetic fields, ensuring the watch runs with utmost precision. What makes it even more remarkable is the combination of this highly antimagnetic movement within a waterproof case, giving this elegant men's watch a sporty edge.
This watch is in impeccable, all-original condition. The dial looks stunning. The case remains flawless It includes the original gold buckle. If you're interested in this exquisitely elegant and technically advanced Patek Philippe Calatrava, please contact us for more details. The 2509, along with the 2508 Calatrava and 1463 chronograph. They all share a gracefully designed 35mm Taubert case crafted by Francois Borgel. With their teardrop-shaped lugs, these watches are arguably some of the most elegant timepieces of the 20th century. It's rare to find a 2509 or 2508 in such a remarkable condition, especially with an Amagnetic movement. This 1965 Calatrava comes with an archive extract
, making it an exceptional collector's item.