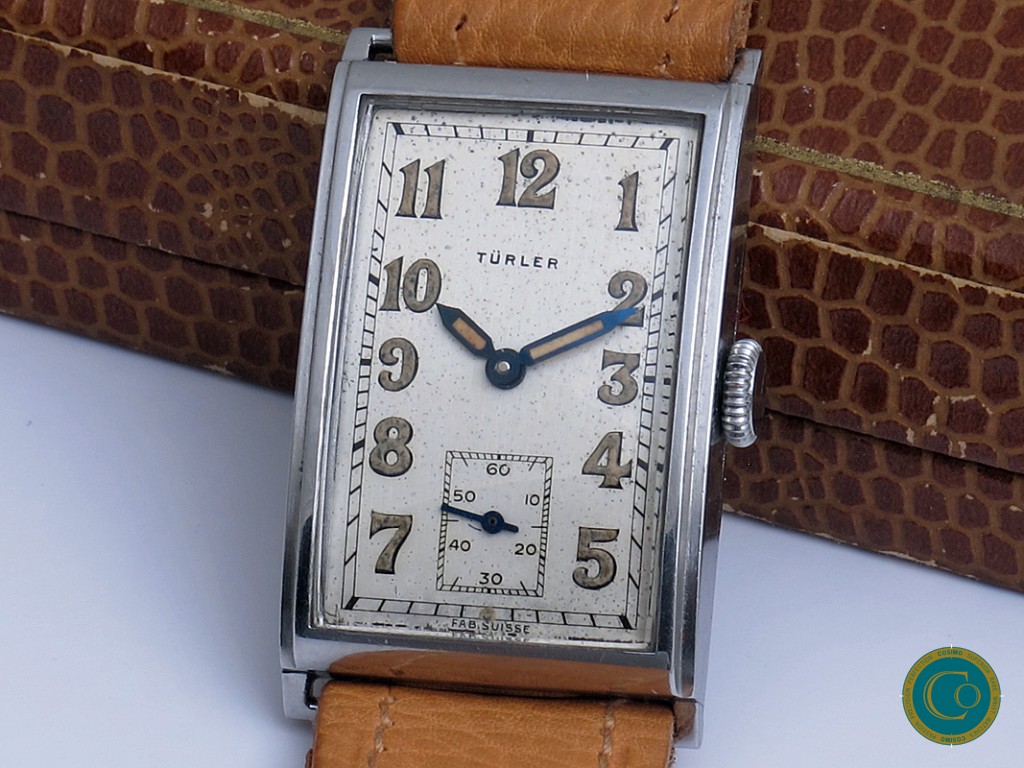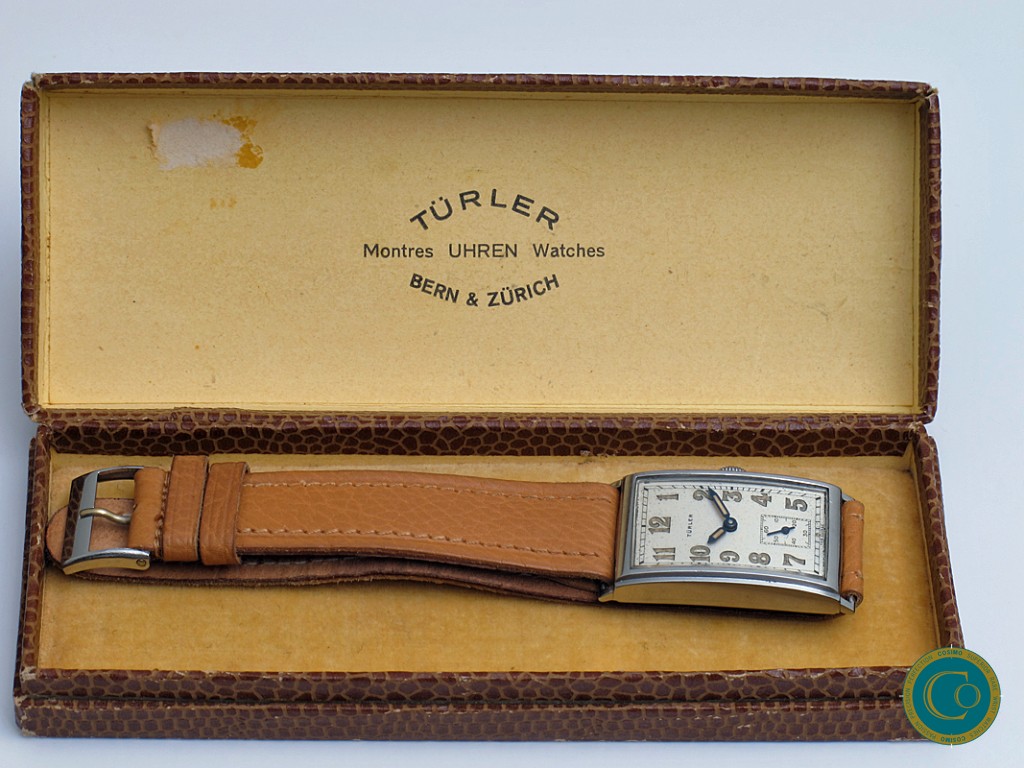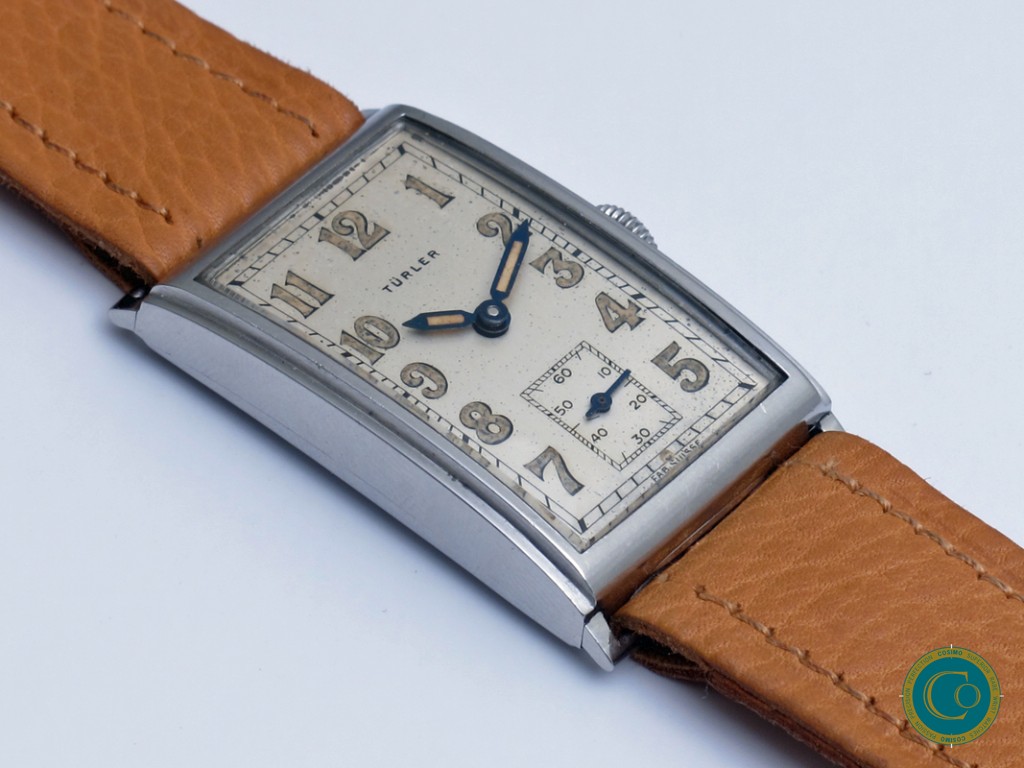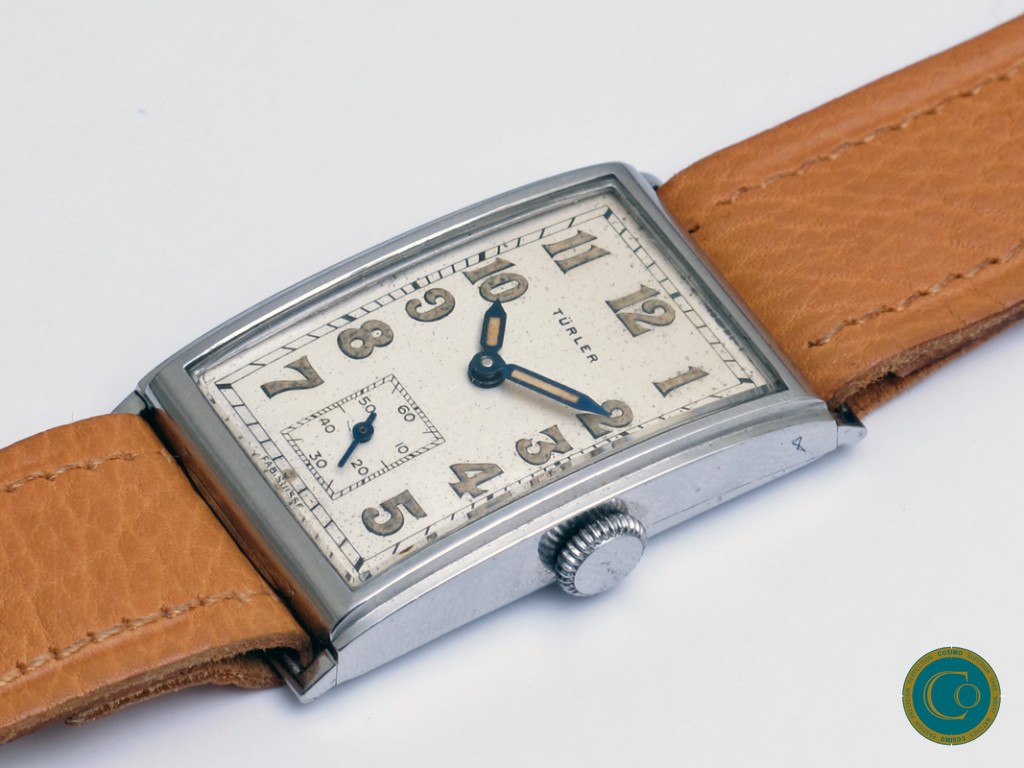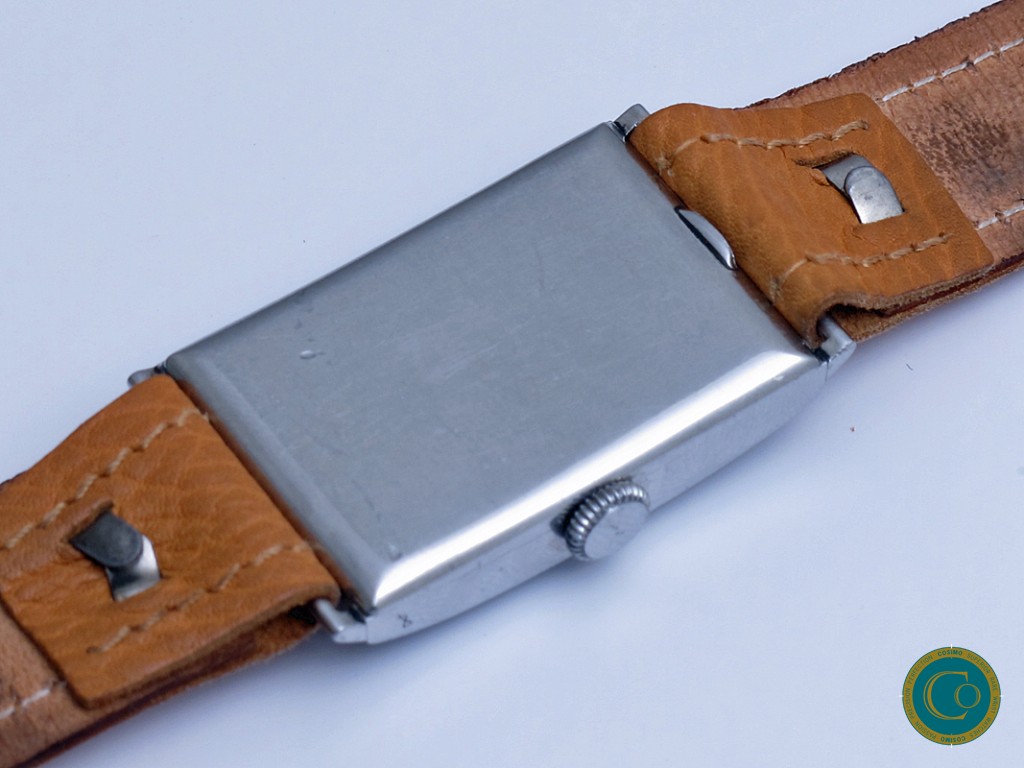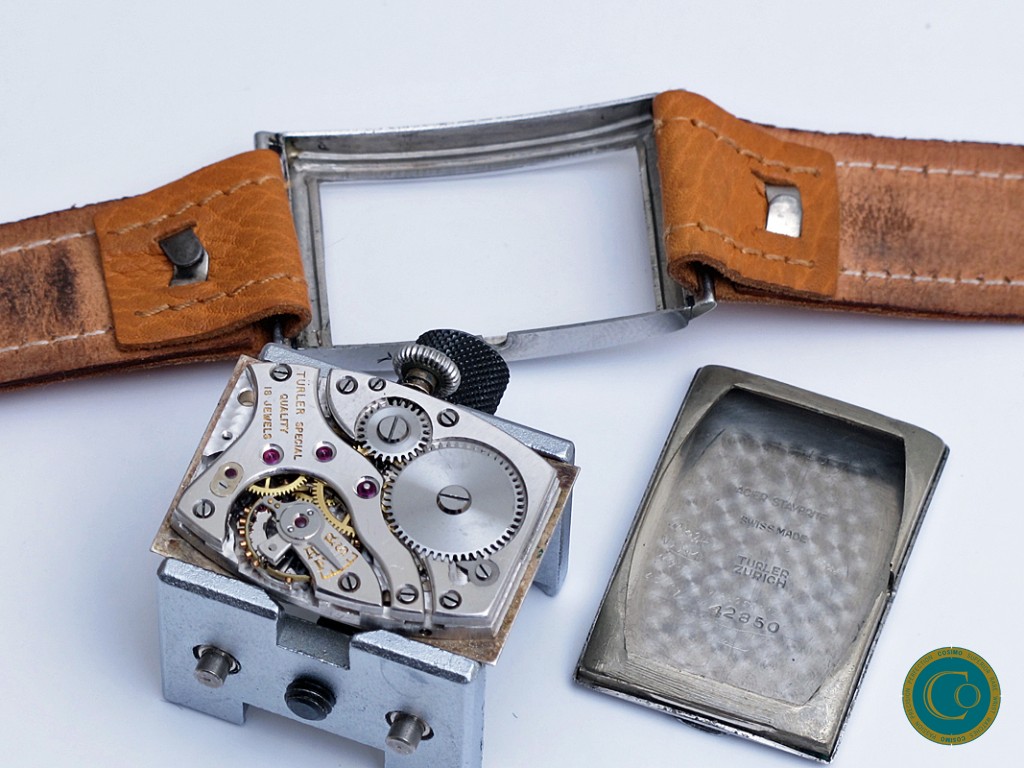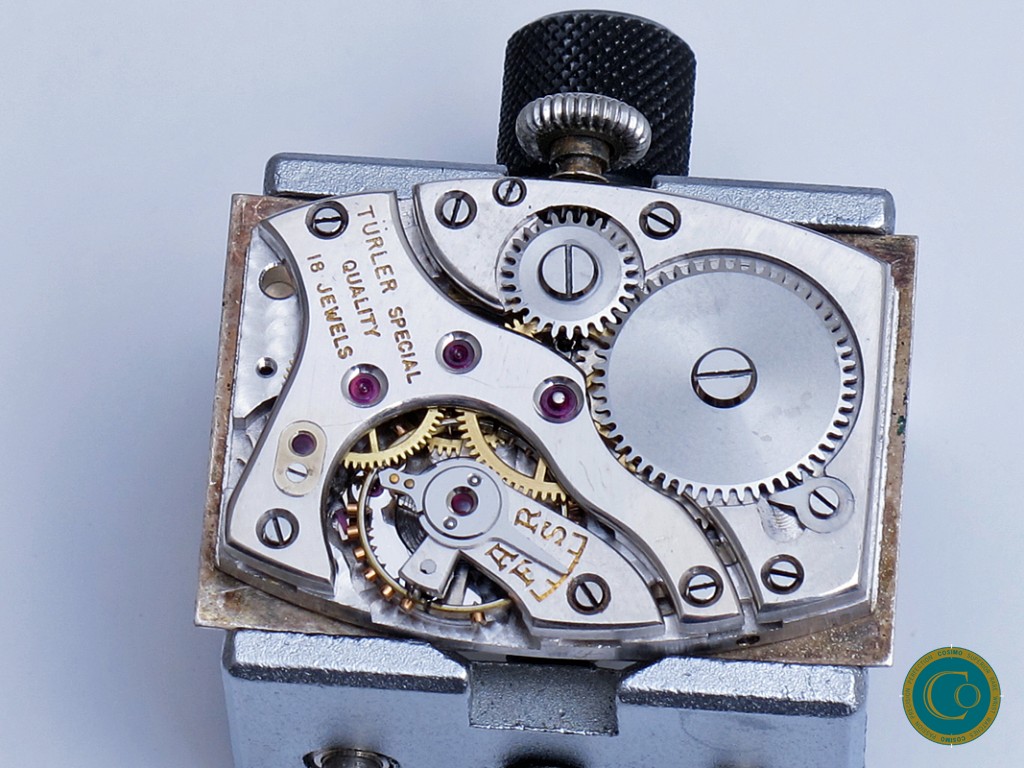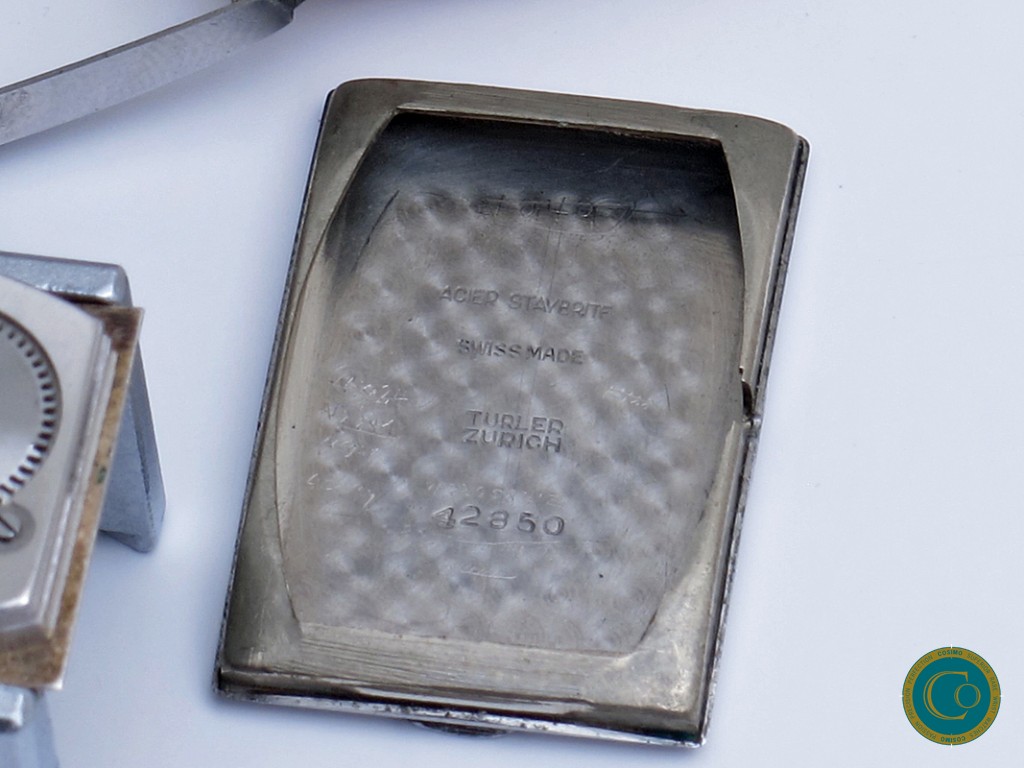 Rare steel Türler rectangular wrist watch from the 20's
Rare Türler Rectagular wrist watch from the 20's
To find a watch from the 20's  (100 years old ) in this condition is already rare.
but to find one in stainless steel (most of them are made of chrome or gold) and with it original box is very rare.
The size of the watch is 37,5mm long and 22mm wide that is pretty big for its time.
Türler is one of the world  leadings jeweler  like Tiffany & co  or Byeren 
The are dealer of the most prestige brands in the world, but have also made some watches under there own brand. Those watches are rare.