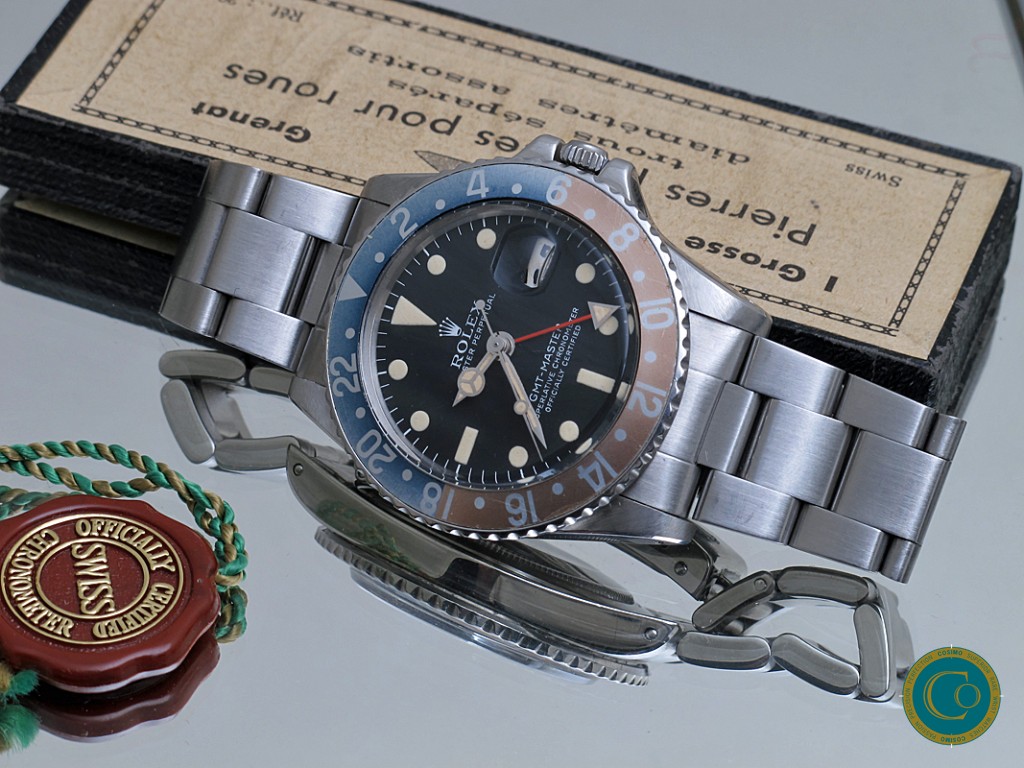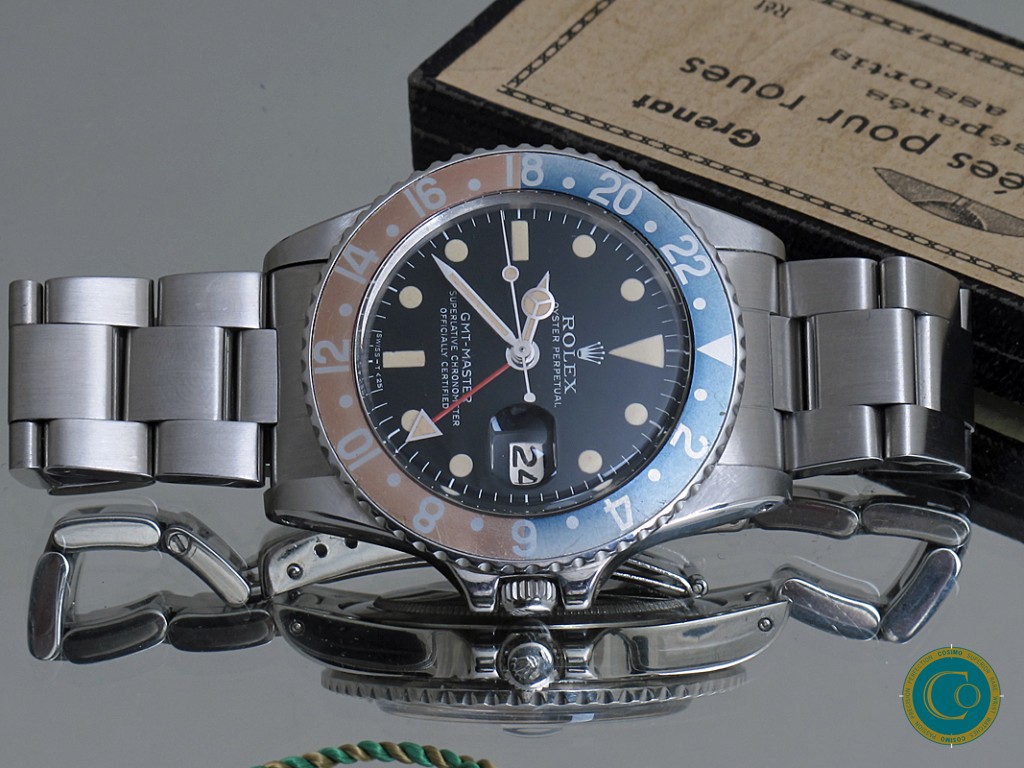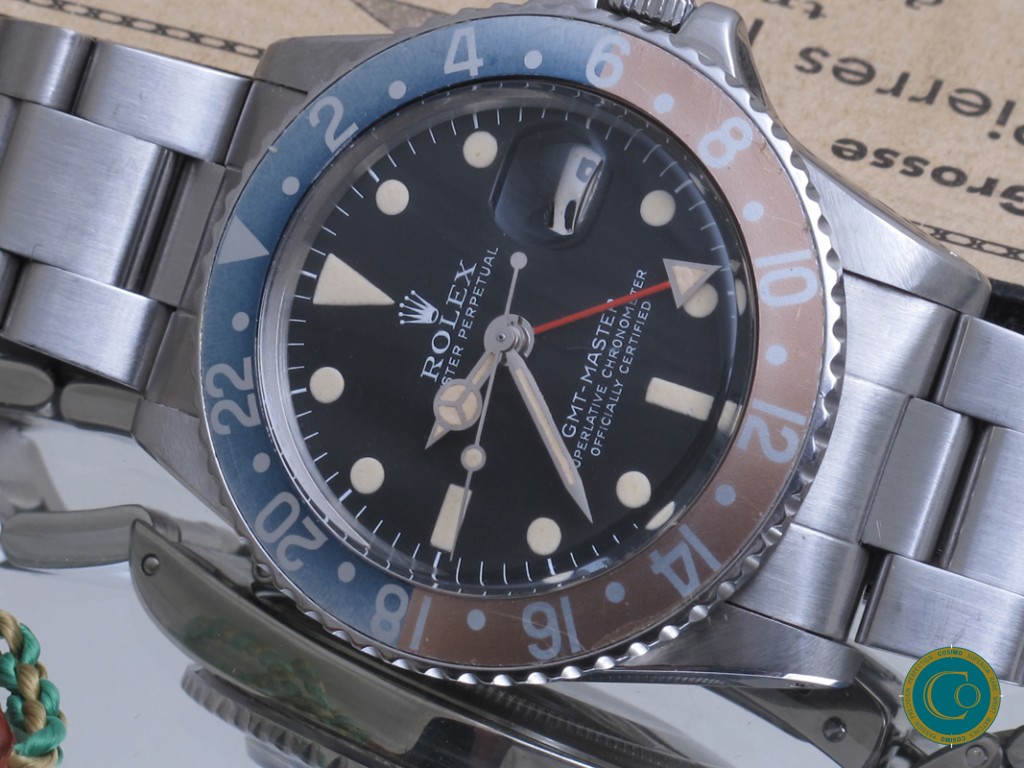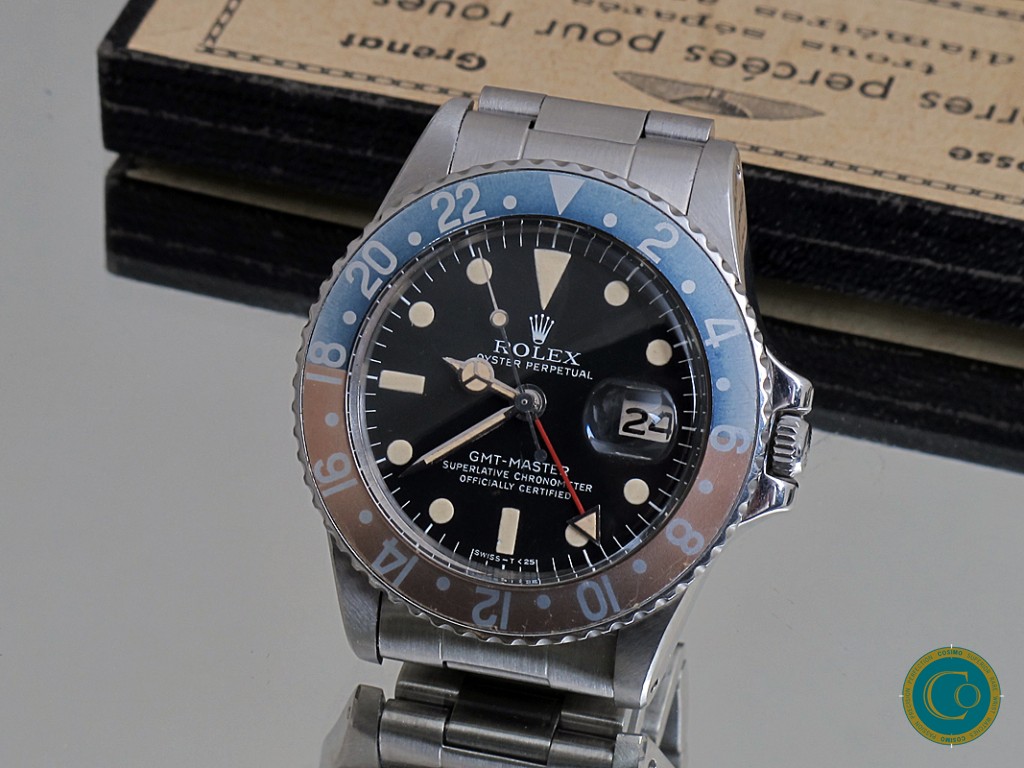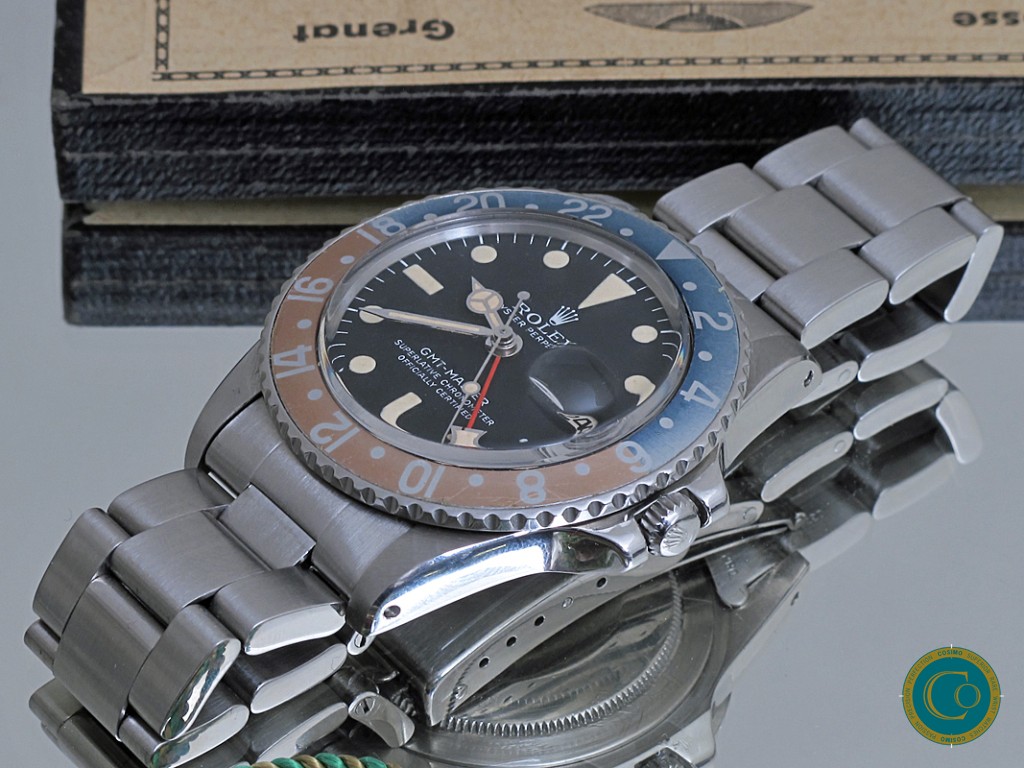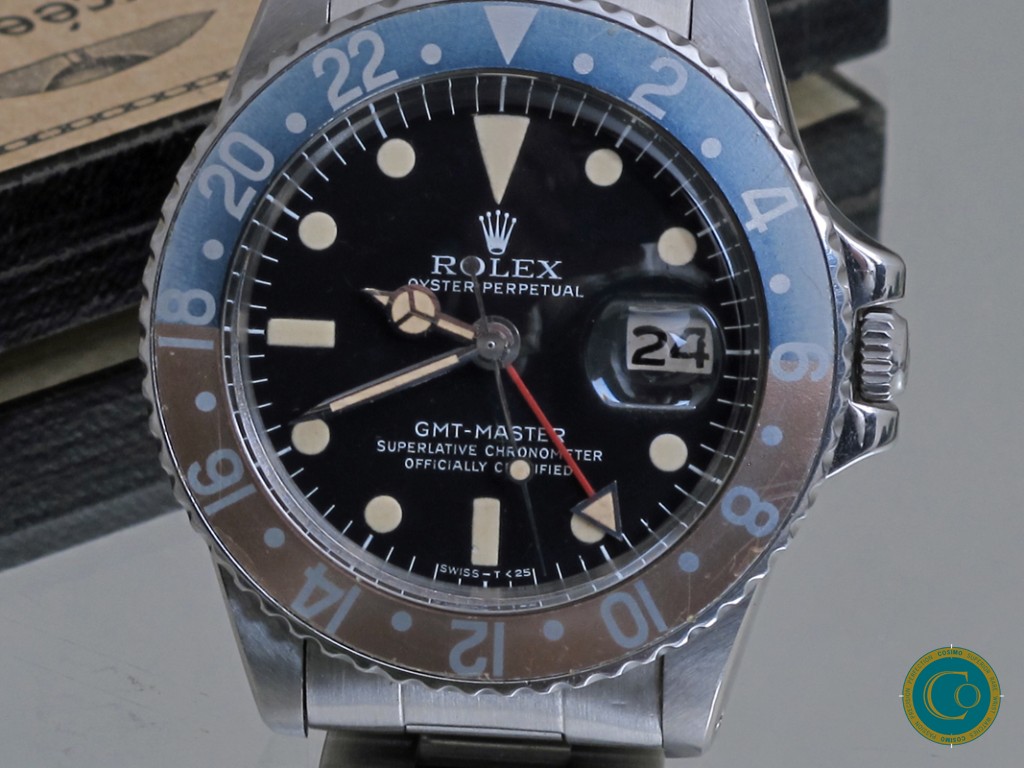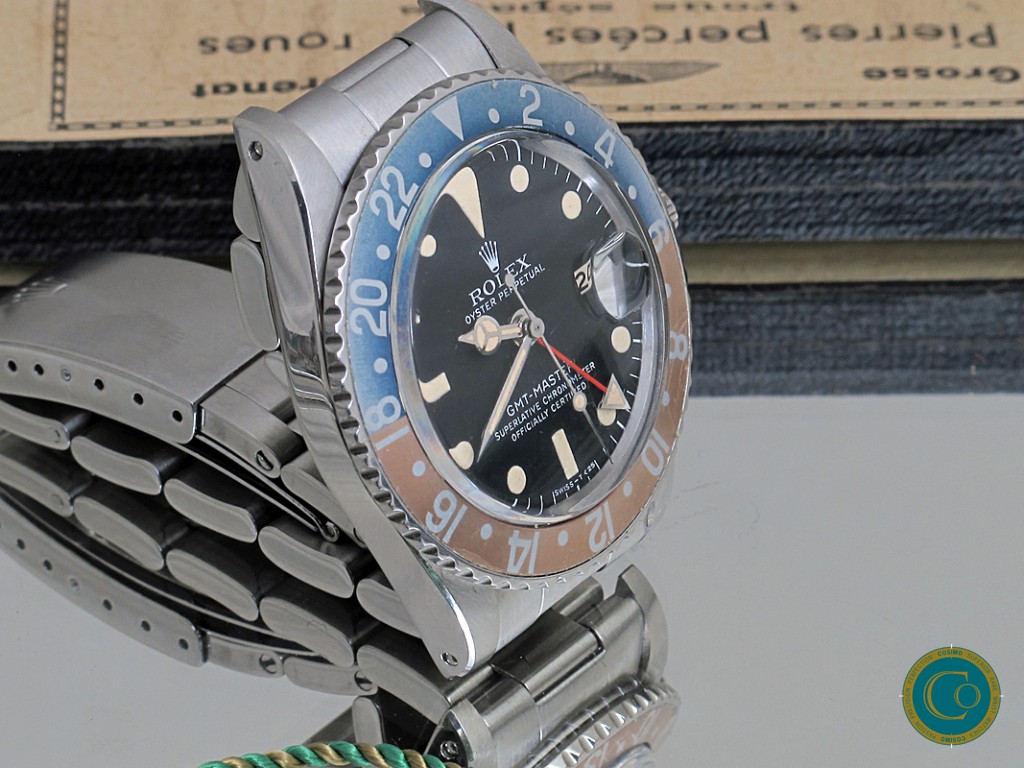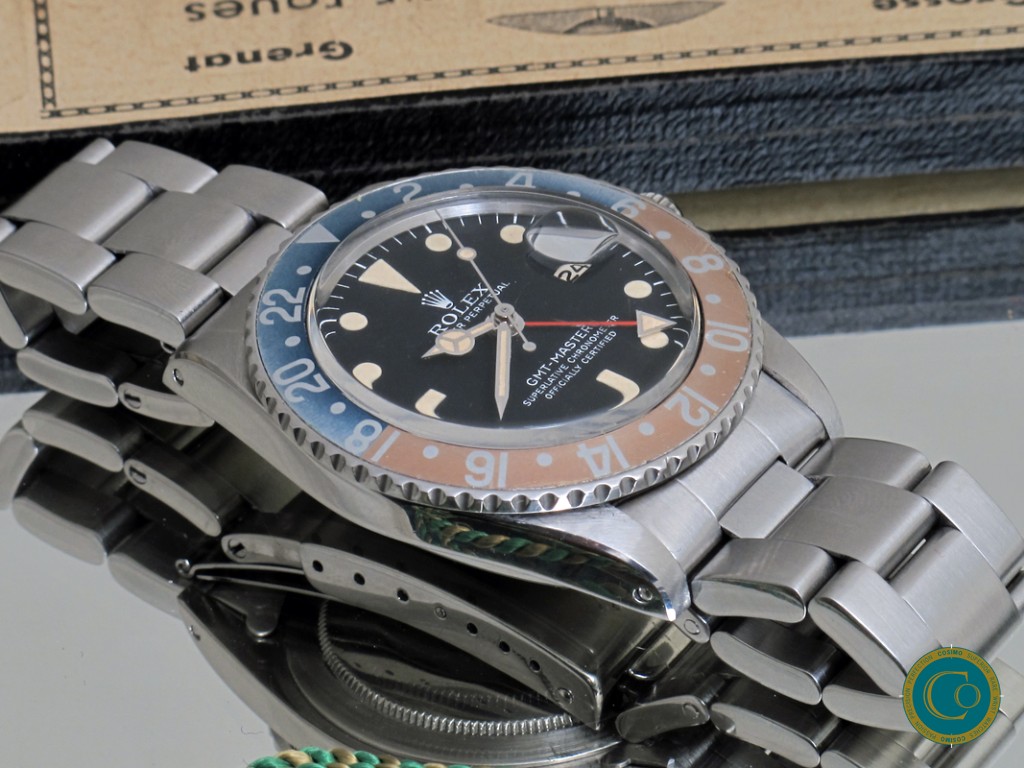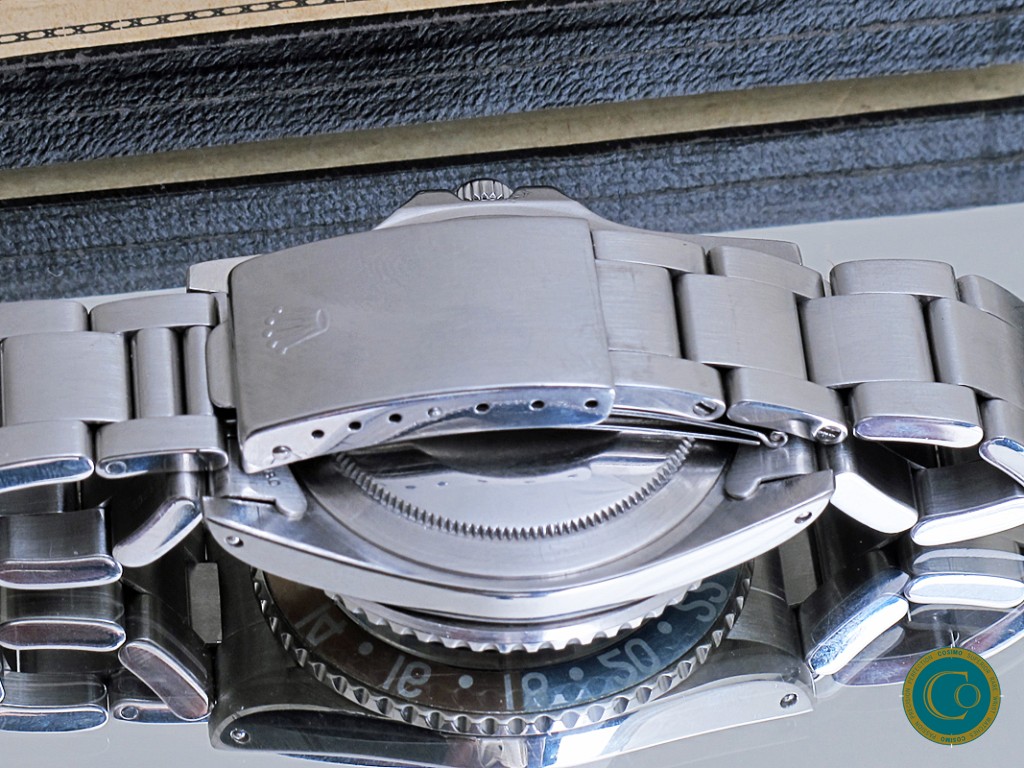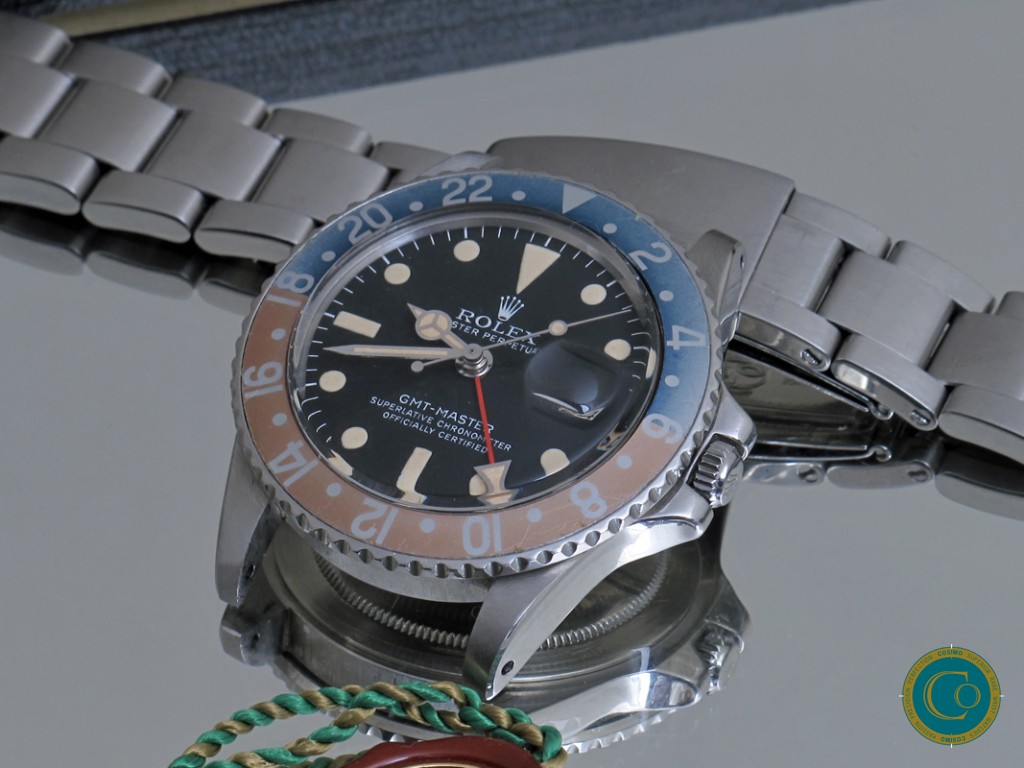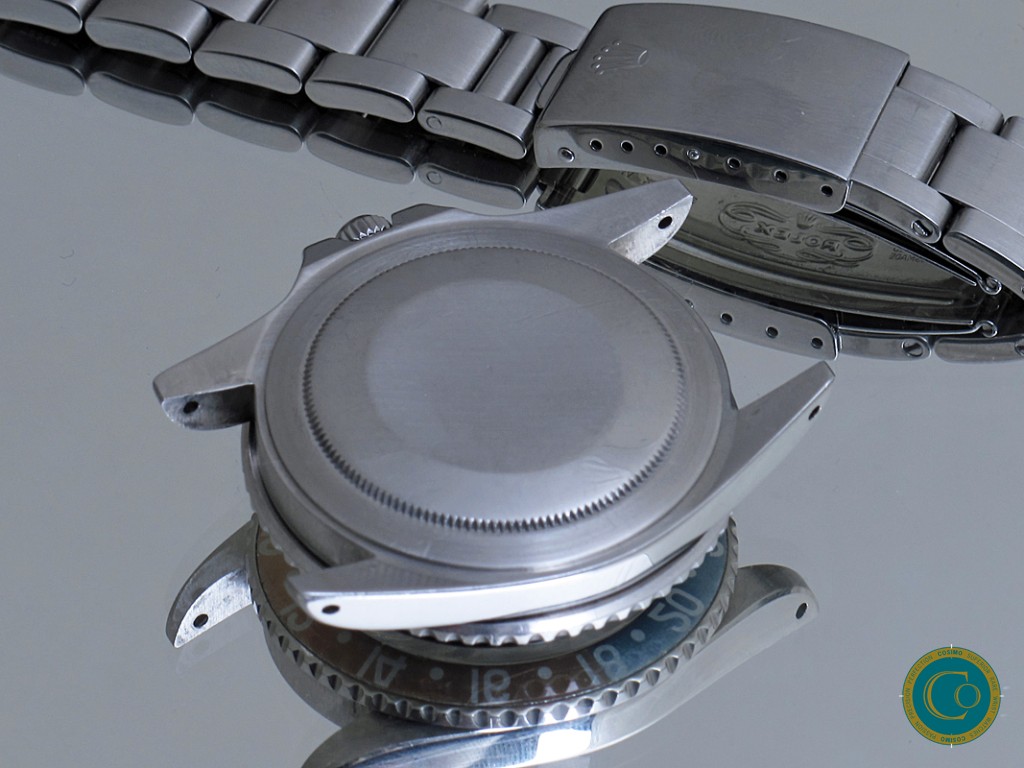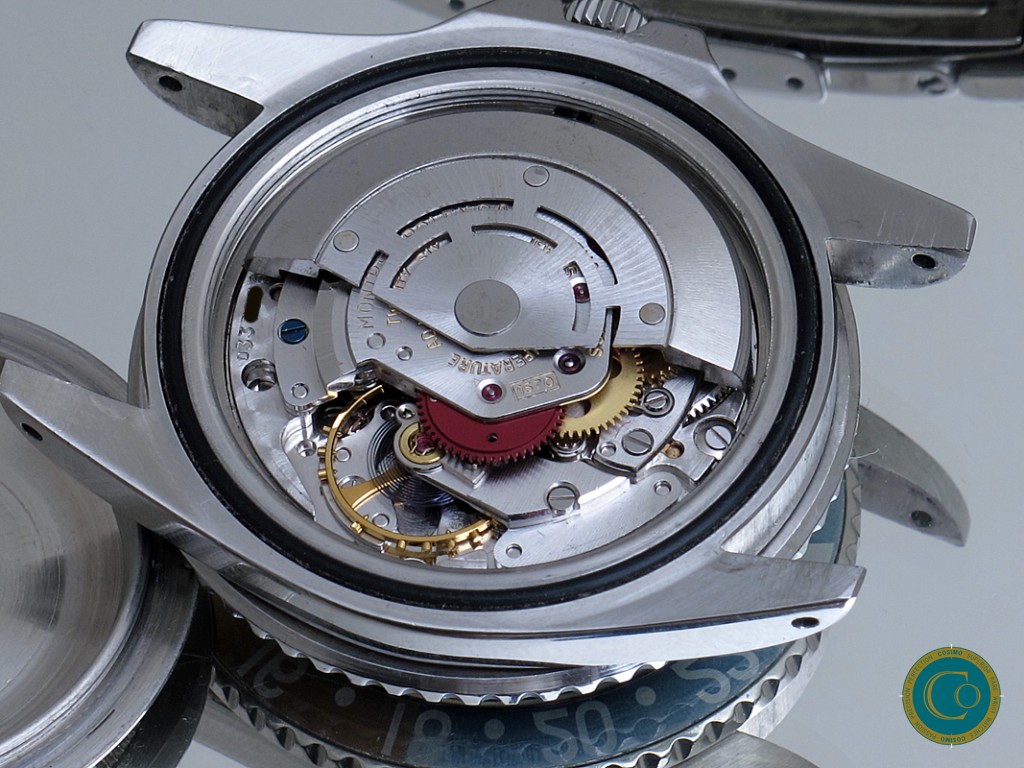 Rolex 1675 GMT-Master MK4 from 1977 in mint condition
For sale is this very nice Rolex 1675 GMT-master  with a lovely mat MK4 dial. Excellent color on the dials which really pop out of the black and a perfect fitting red back  bezel.
This Rolex 1675 gmt-master mk4 is from 1977 (serial 5515XXX)
Watch is in a very good overall condition and is equipped with the matching 78360 bracelet and 580 end pieces.
This Rolex 1675 gmt-master has been checked and serviced by our watchmaker.
Movement is very clean, and is running fine.
If you are looking for a super mint Rolex 1675 mat dial gmt-master, than this is the one!!! 
import taxes & import cost are the expense of the Buyer. 
NOTE: All our watches are bank stored and can be visited with 1 to 2 days processing time
Price
Sorry, this watch has been sold.