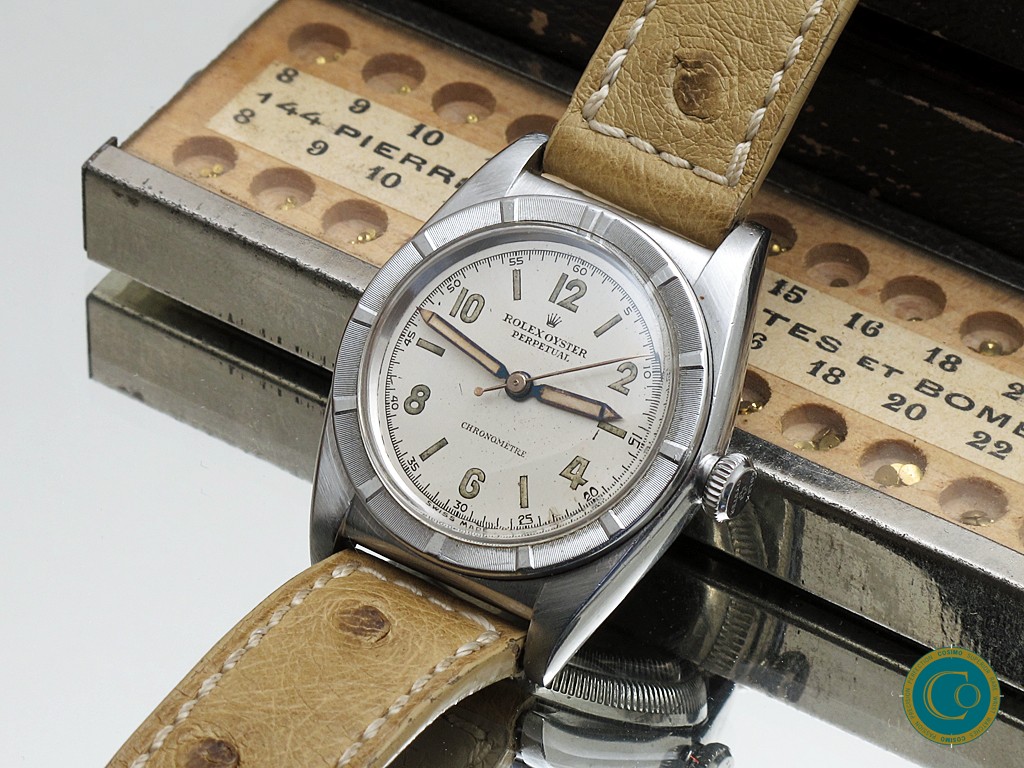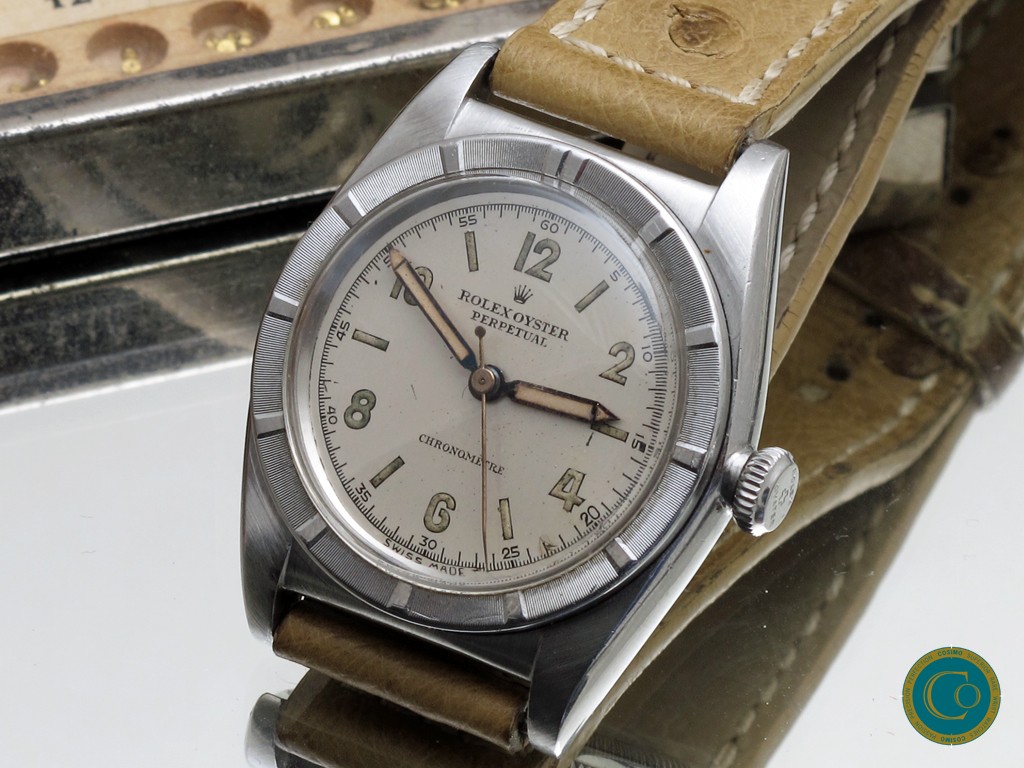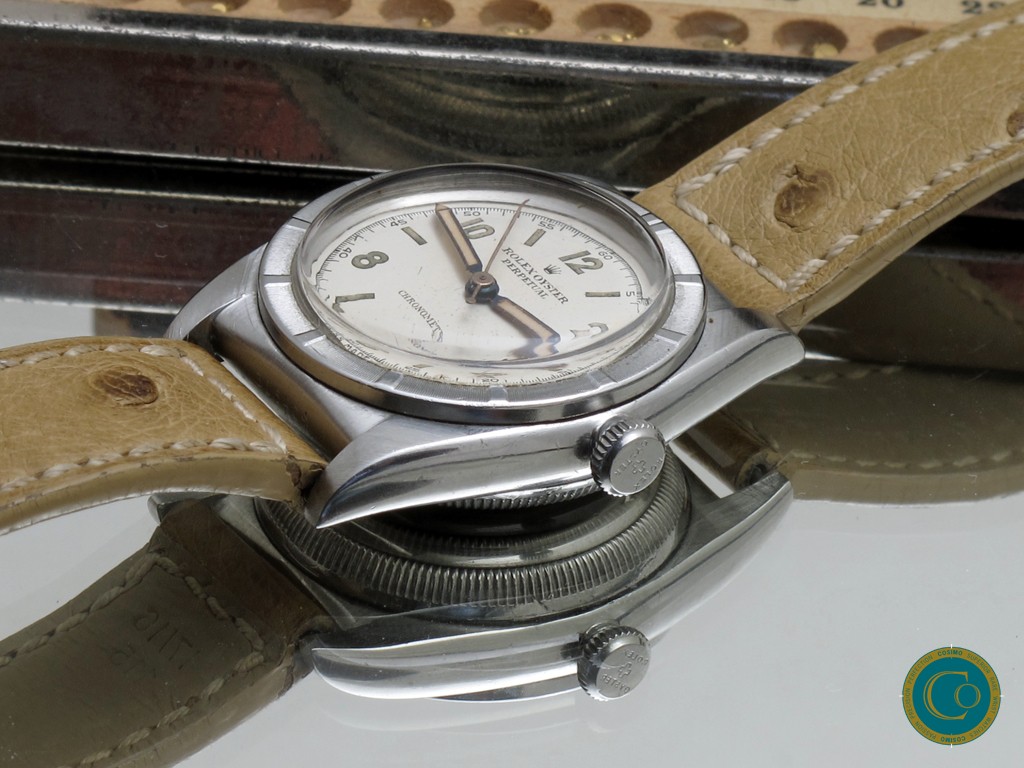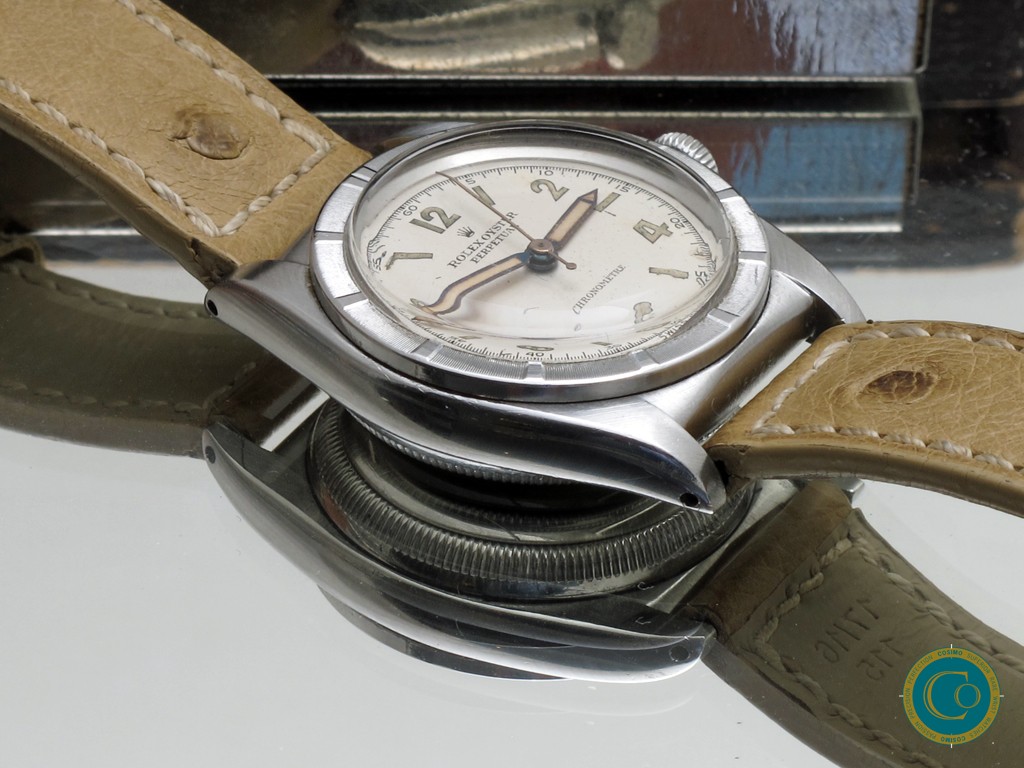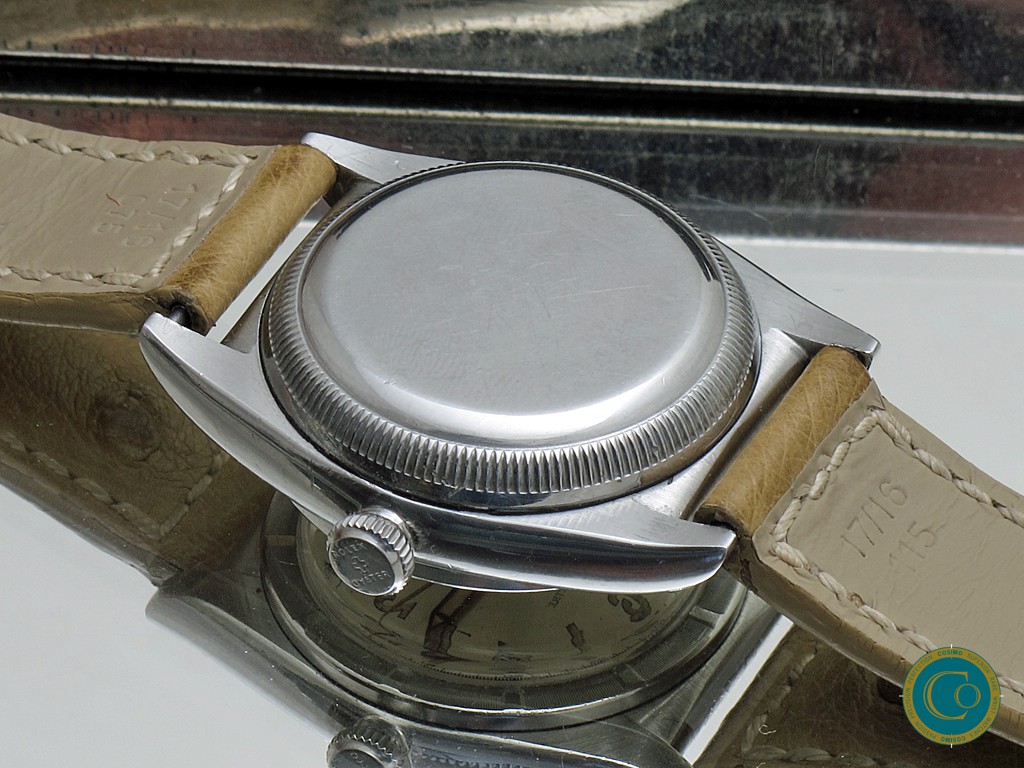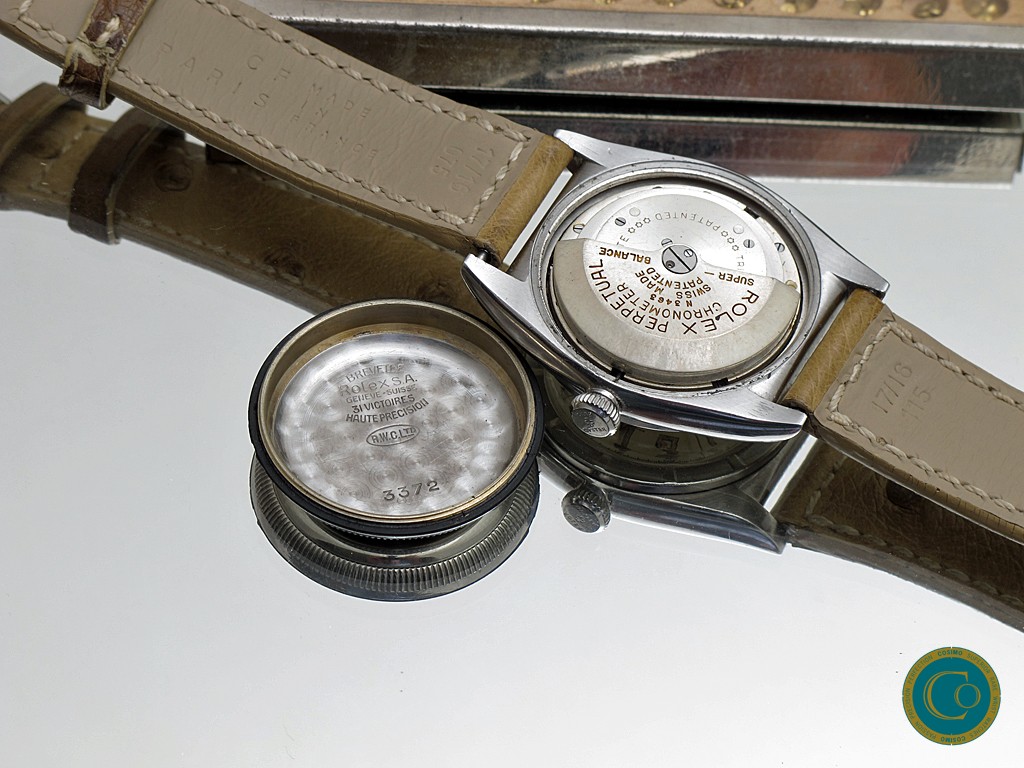 Rolex 3372 Oyster Perpertual Bubbleback.
Beautiful super mint Rolex Bubbleback from the 40's 
The watch is in great condition,
Size is 32mm but wears a lot bigger on the wrist.
The movement is complete service, and is running fine.
Import taxes & import cost are the expense of the Buyer. 
NOTE: All our watches are bank stored and can be visited with 1 to 2 days processing time
Price
Sorry, this watch has been sold.