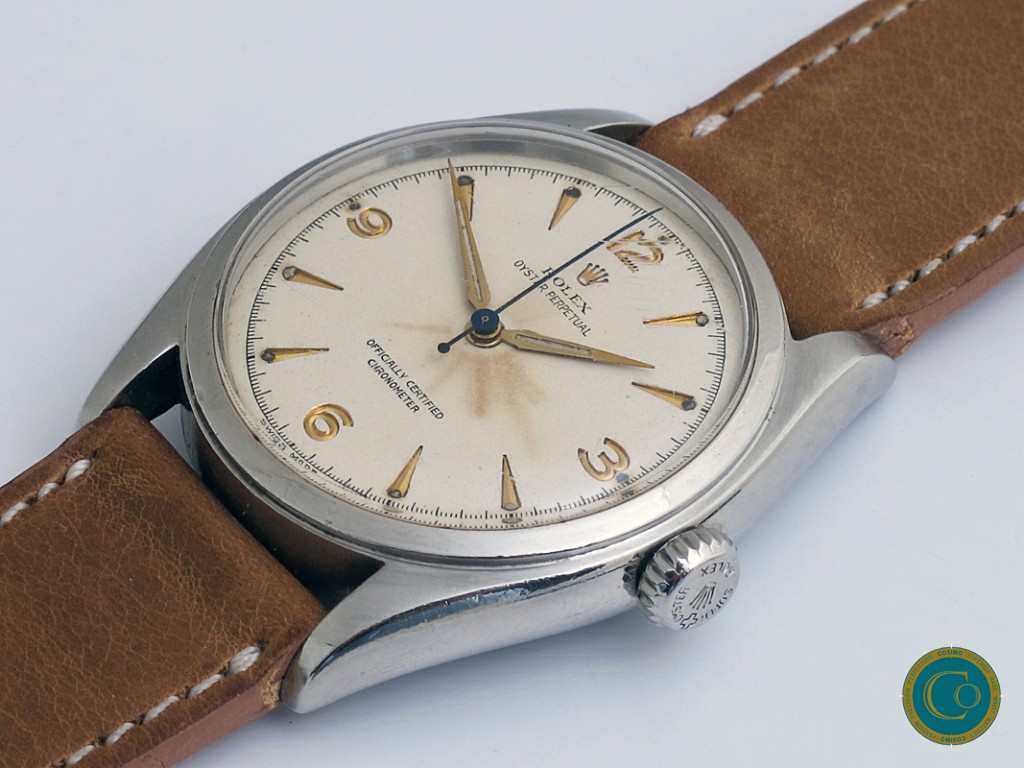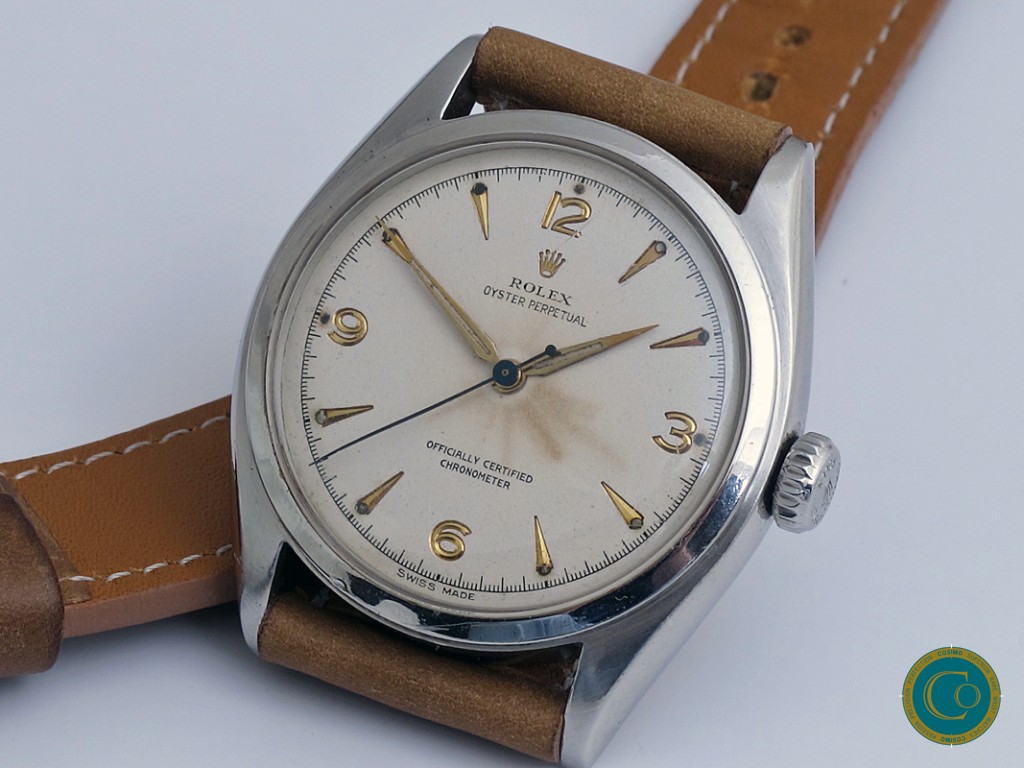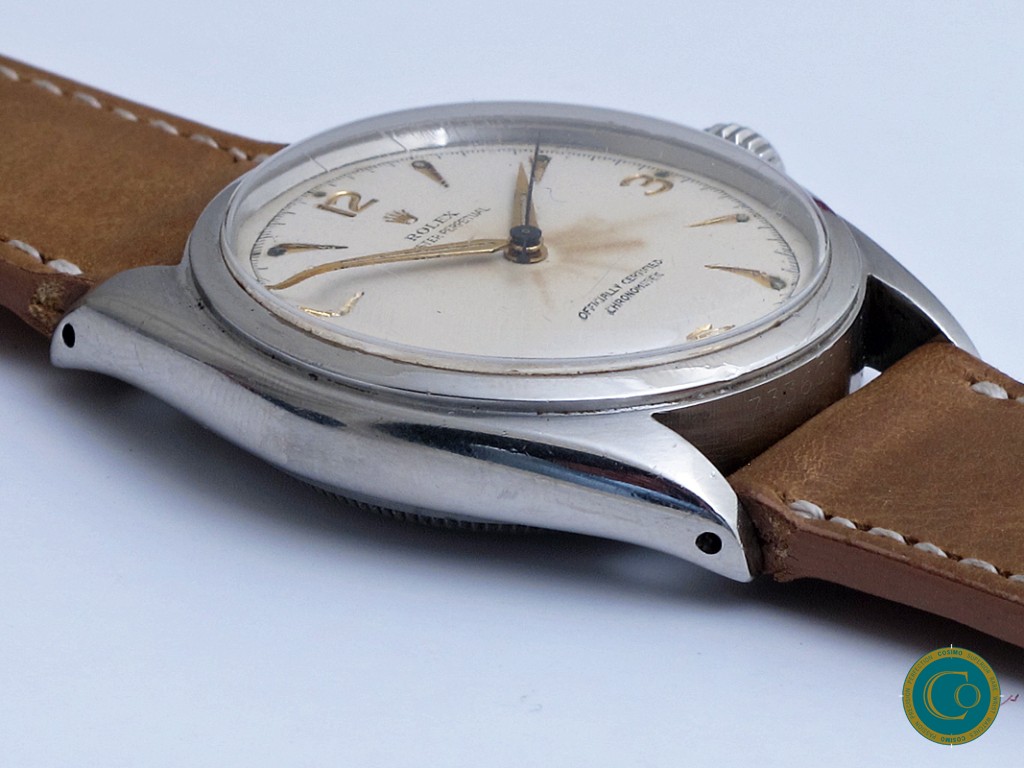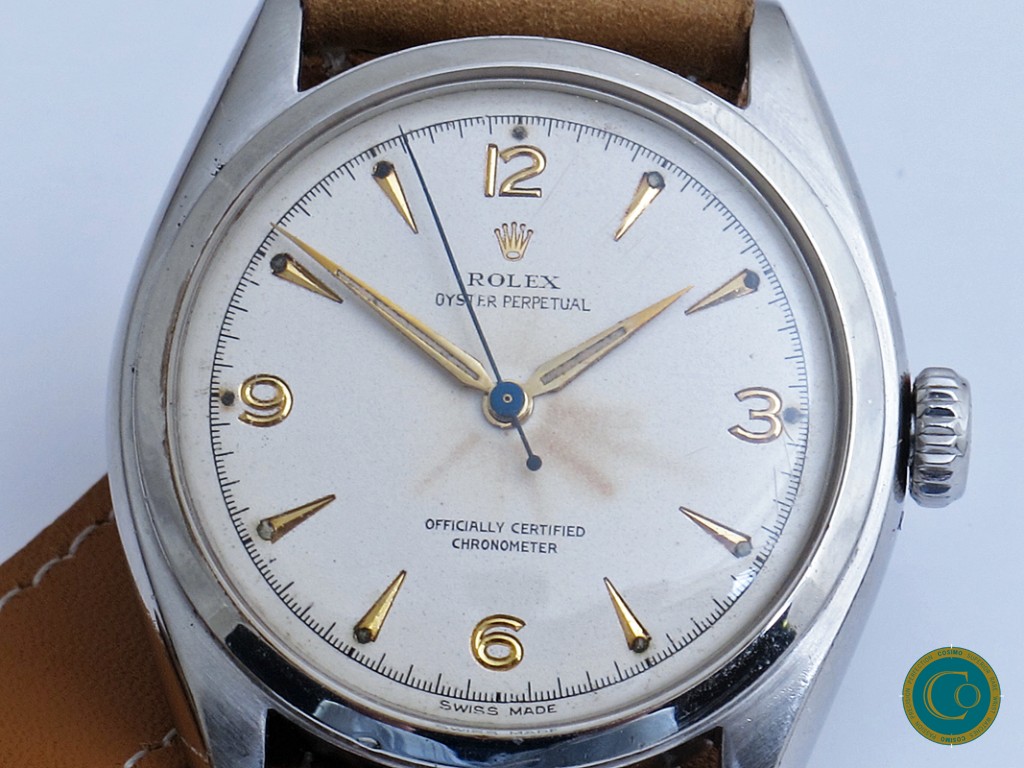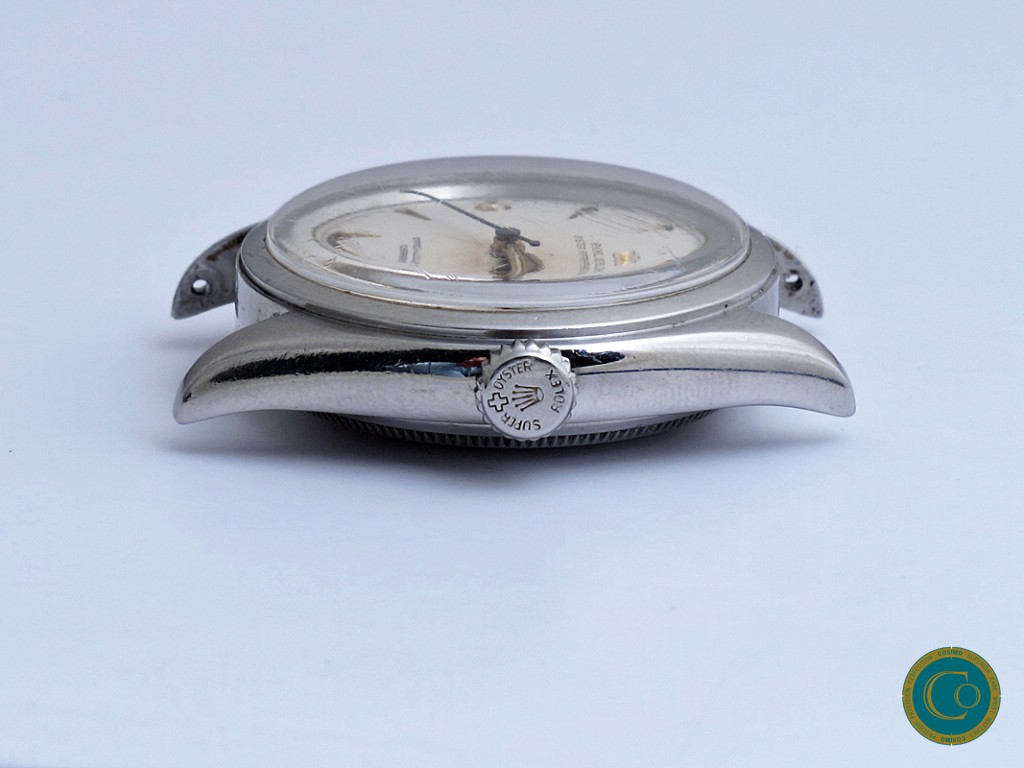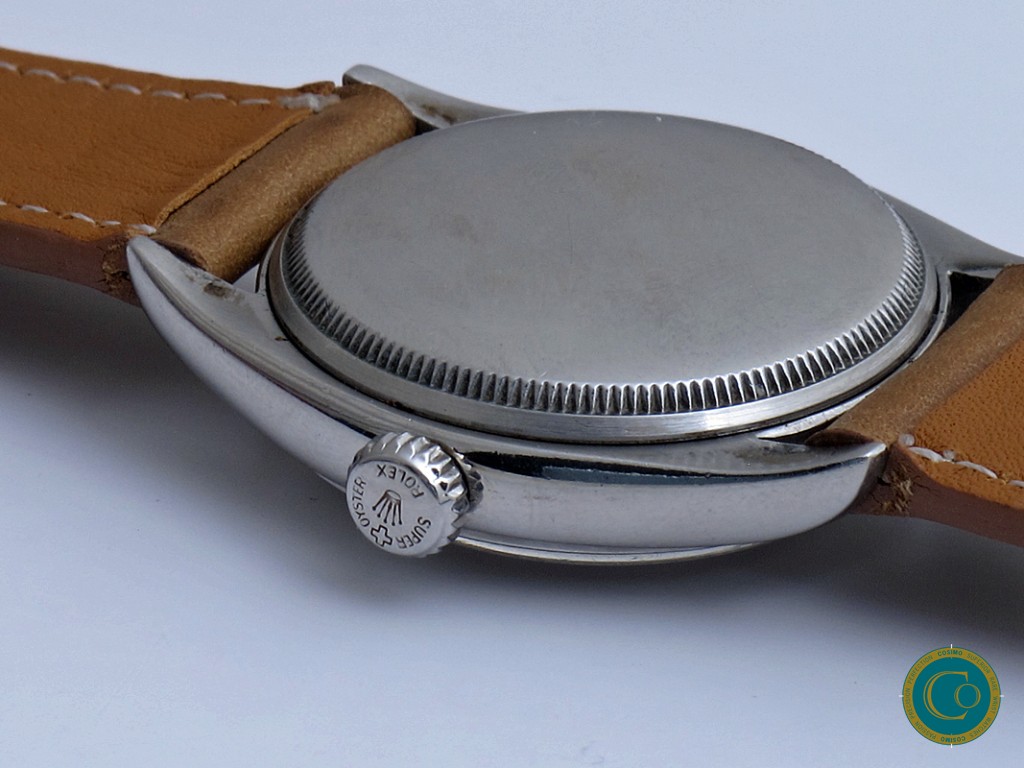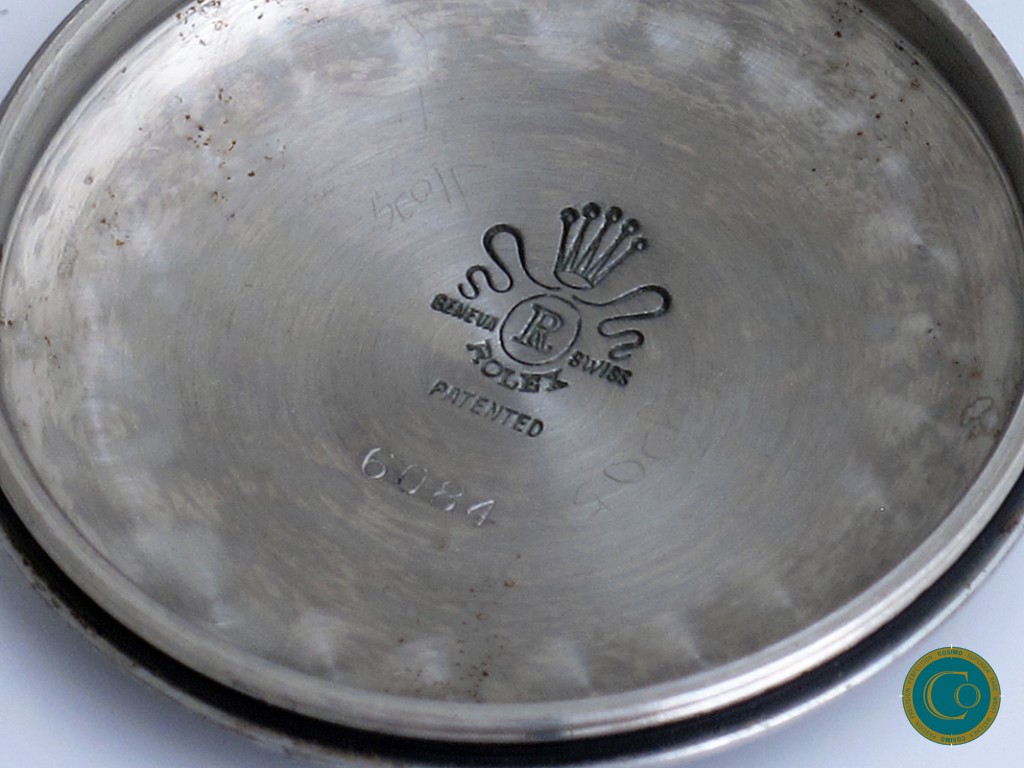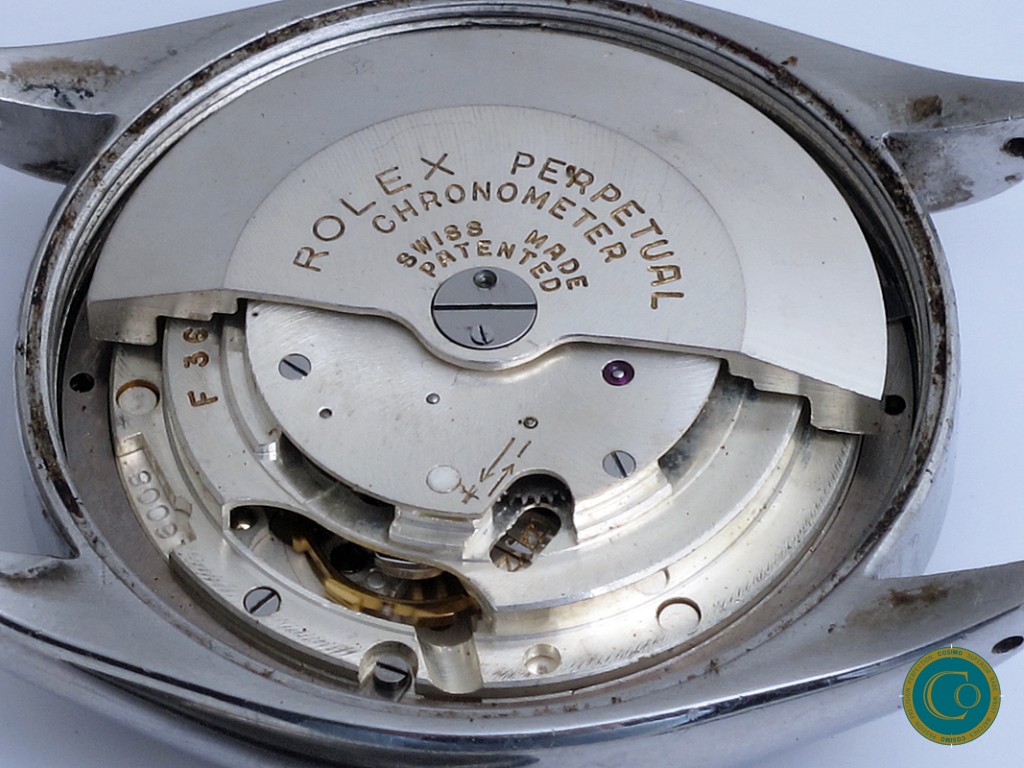 Rolex 6084 Ovettone Pre-Explorer from 1952 in untouched condition
Rolex 6084 Ovettone Pre-Explorer from 1952 in untouched condition
Beautiful Rolex 6084 Pre- Explorer from 1952.
This is the reference and 6084 where the watches  Hillary Tenzing was wearing on his expedition to the Mount Everest  
The watch is in perfect untouched condition.
Still has his original Super Oyster crown 
It is very rare to find a 71 year old watch in this condition.
The dial is beautiful cream color with some light radium burn.
All radium dots are  there, and matching perfect with the hands.
Movement is in prefect running condition. 
Import taxes & import cost are the expense of the Buyer. 
NOTE: All our watches are bank stored and can be visited with 1 to 2 days processing time