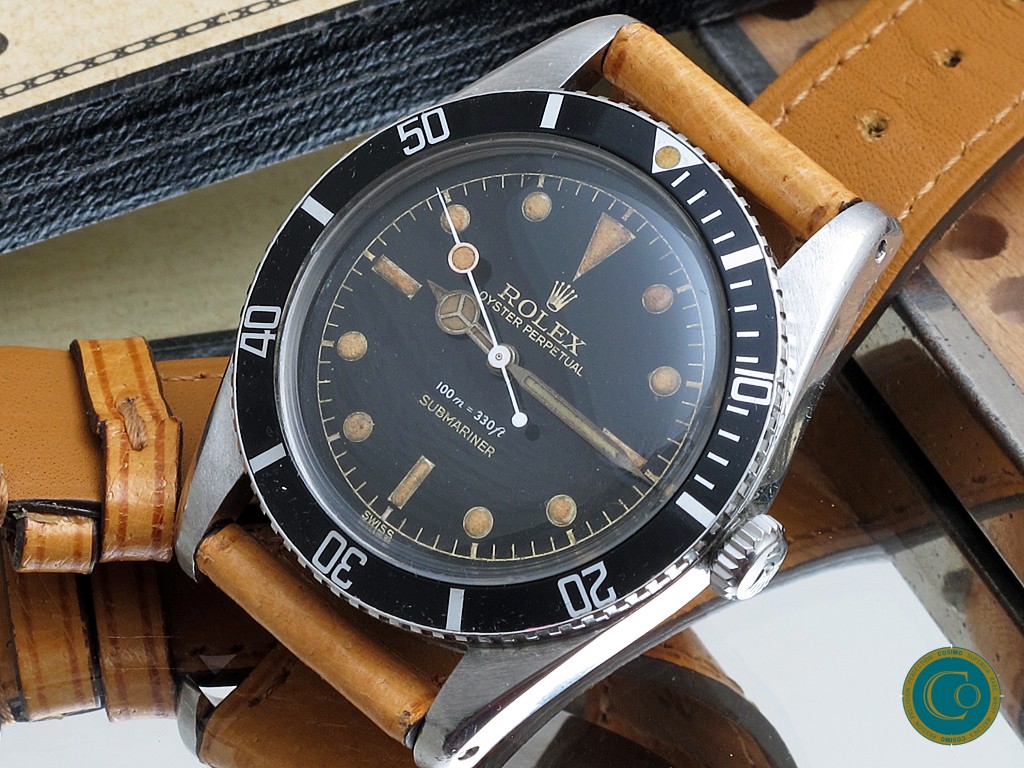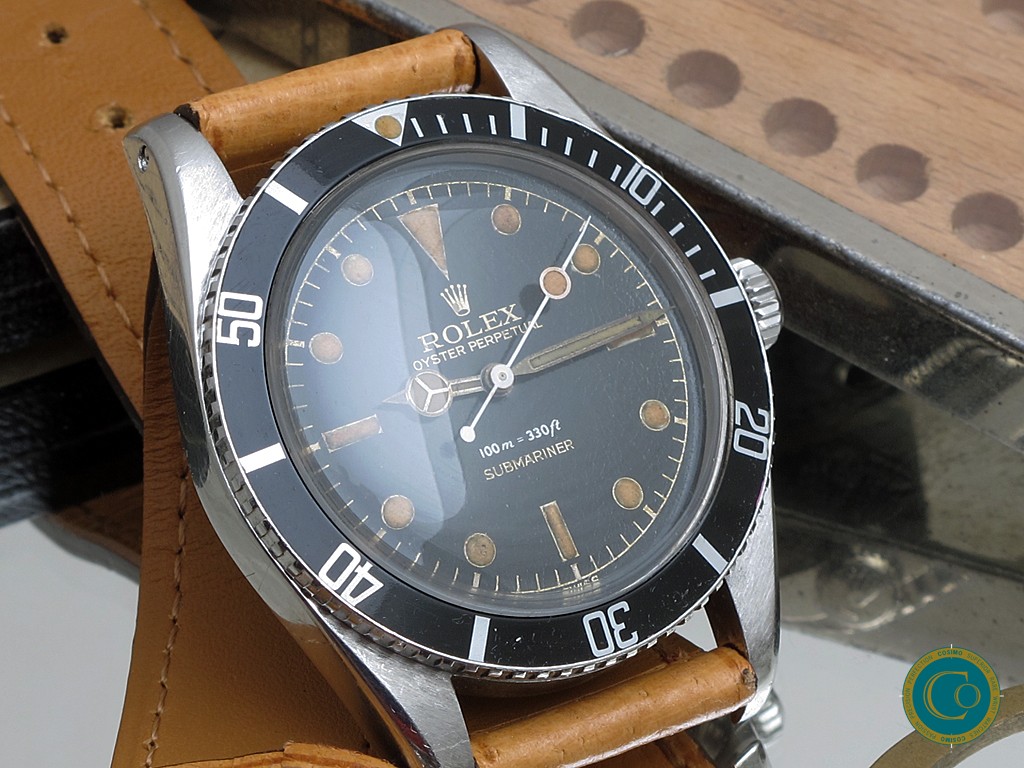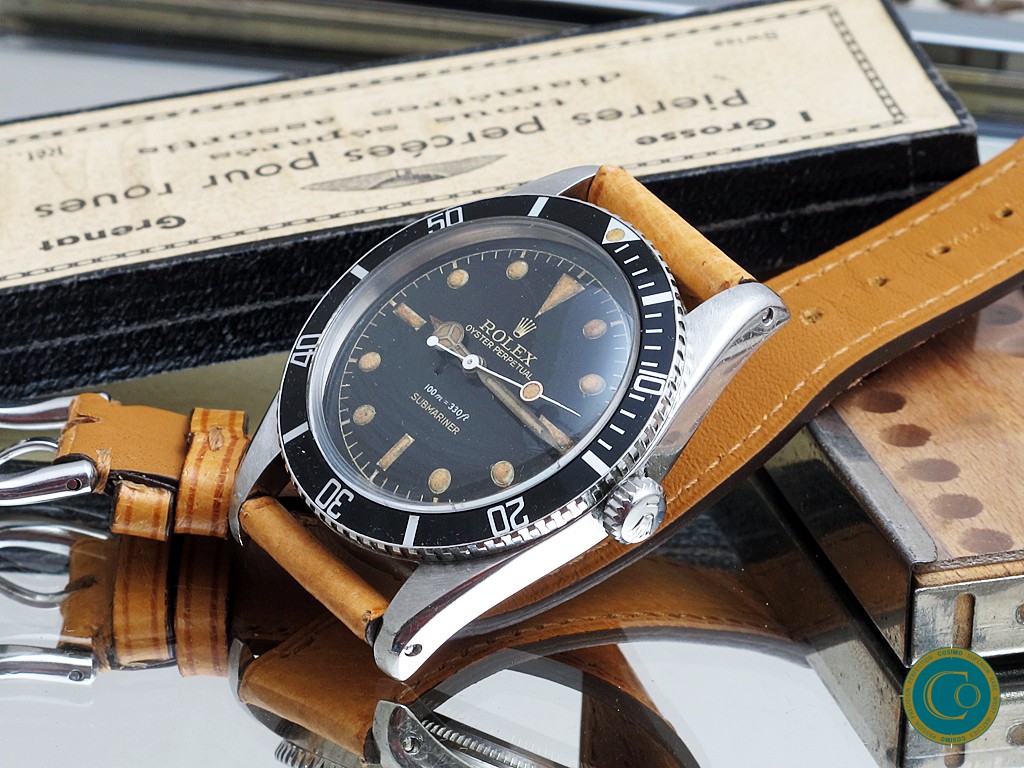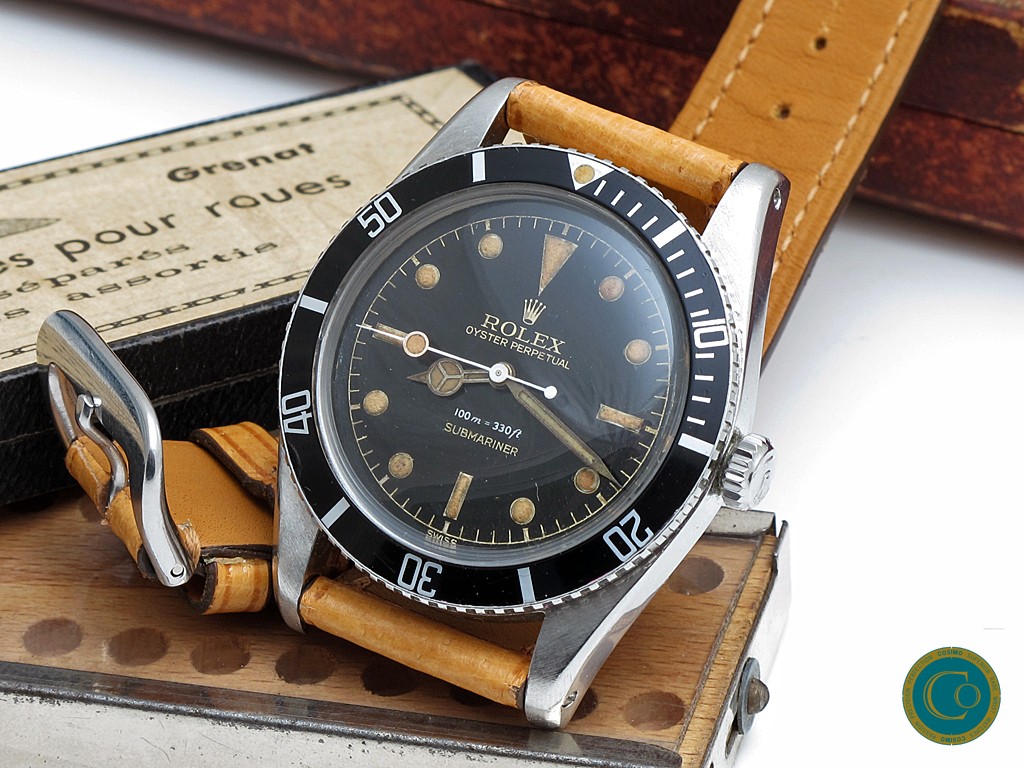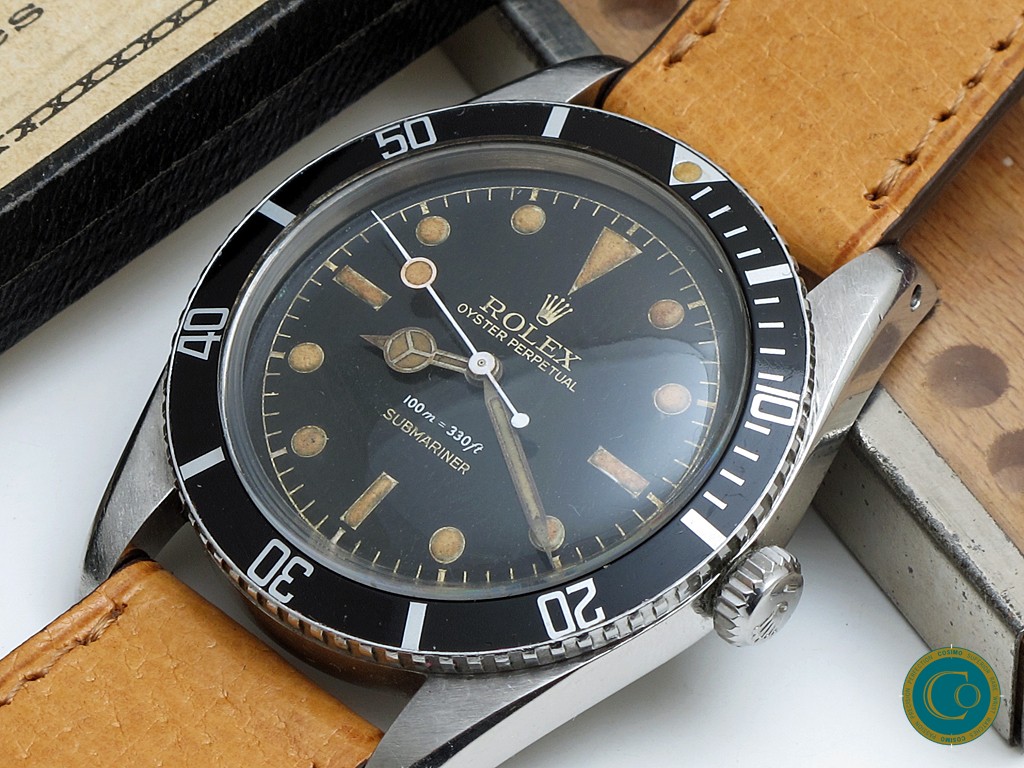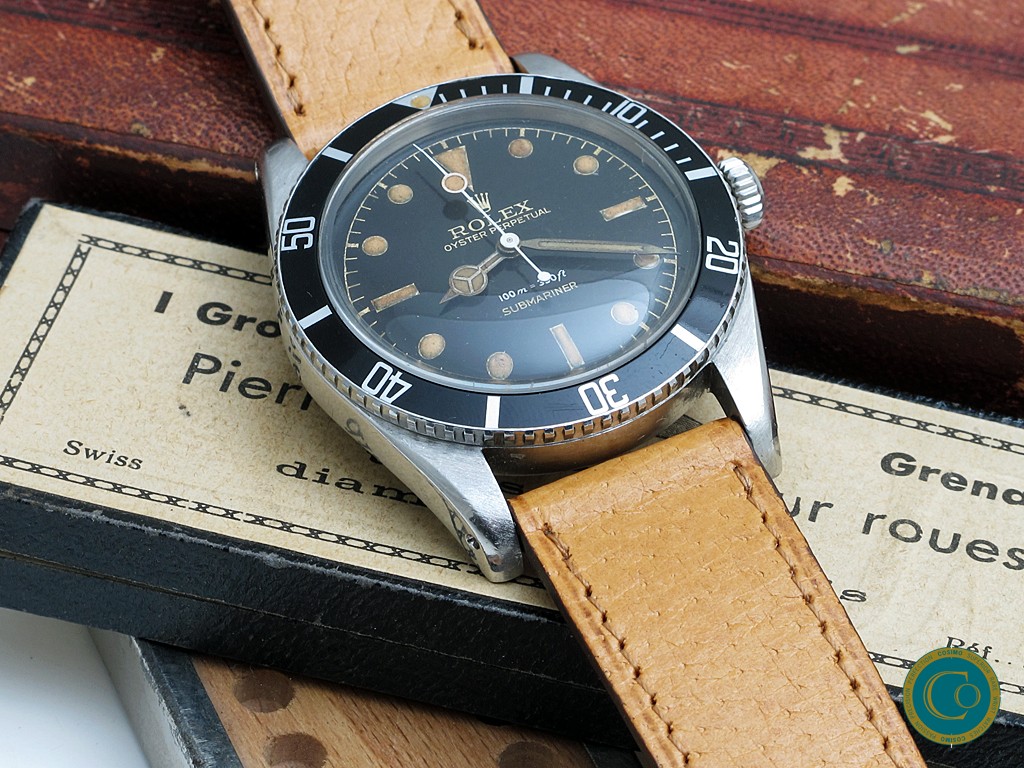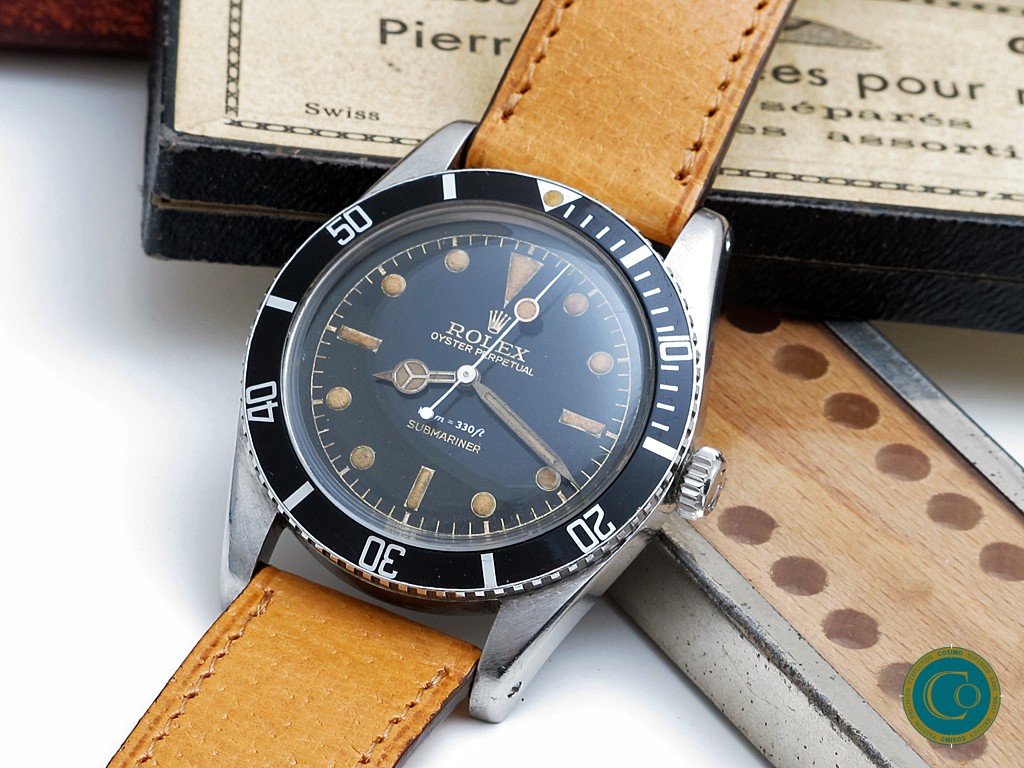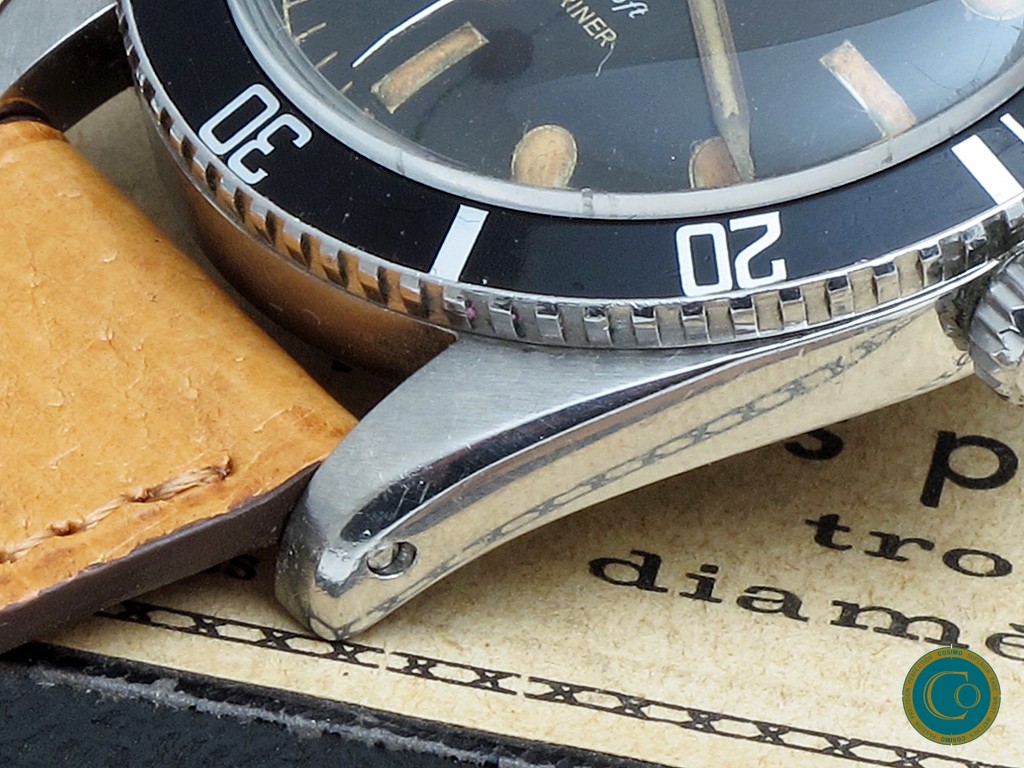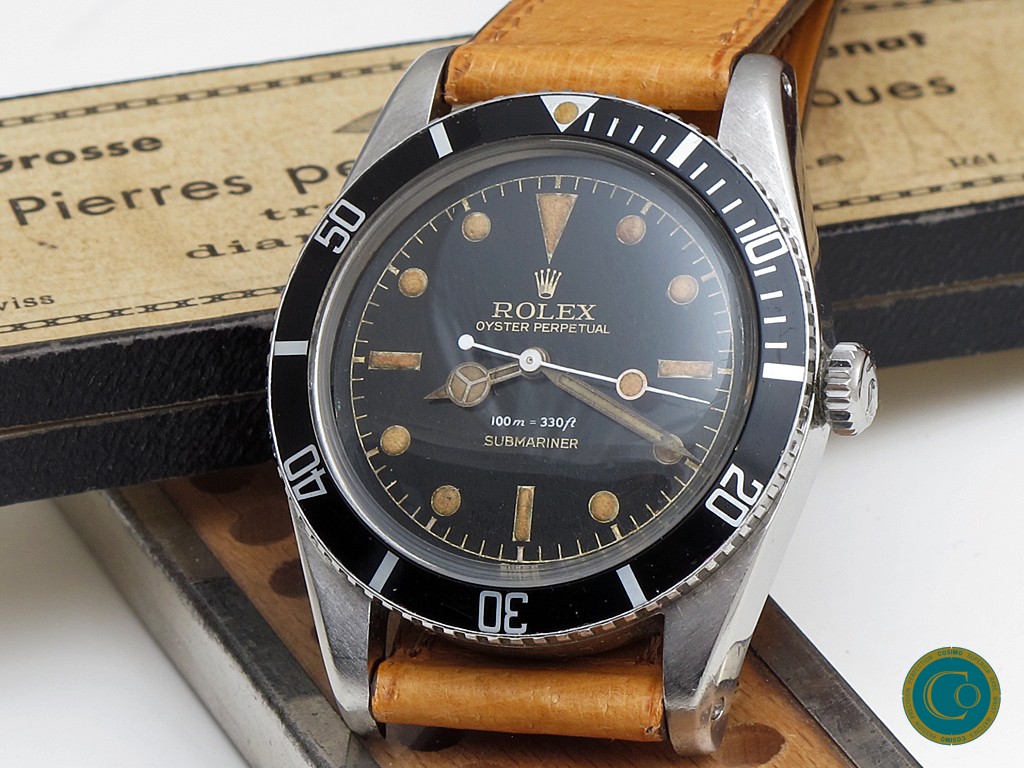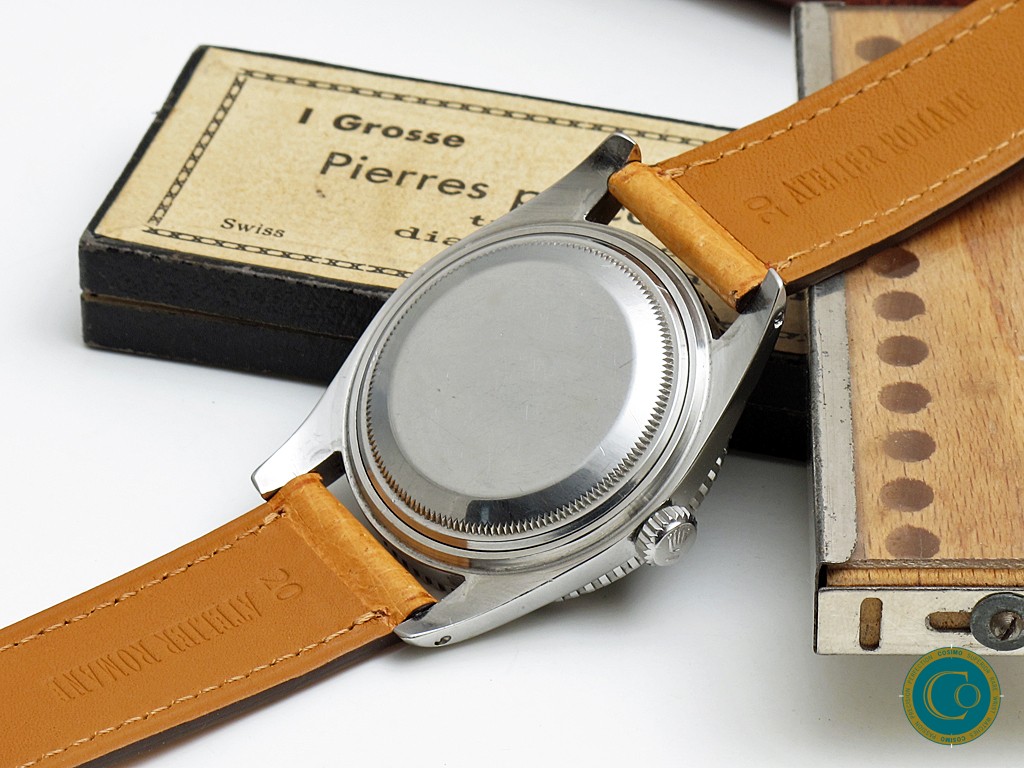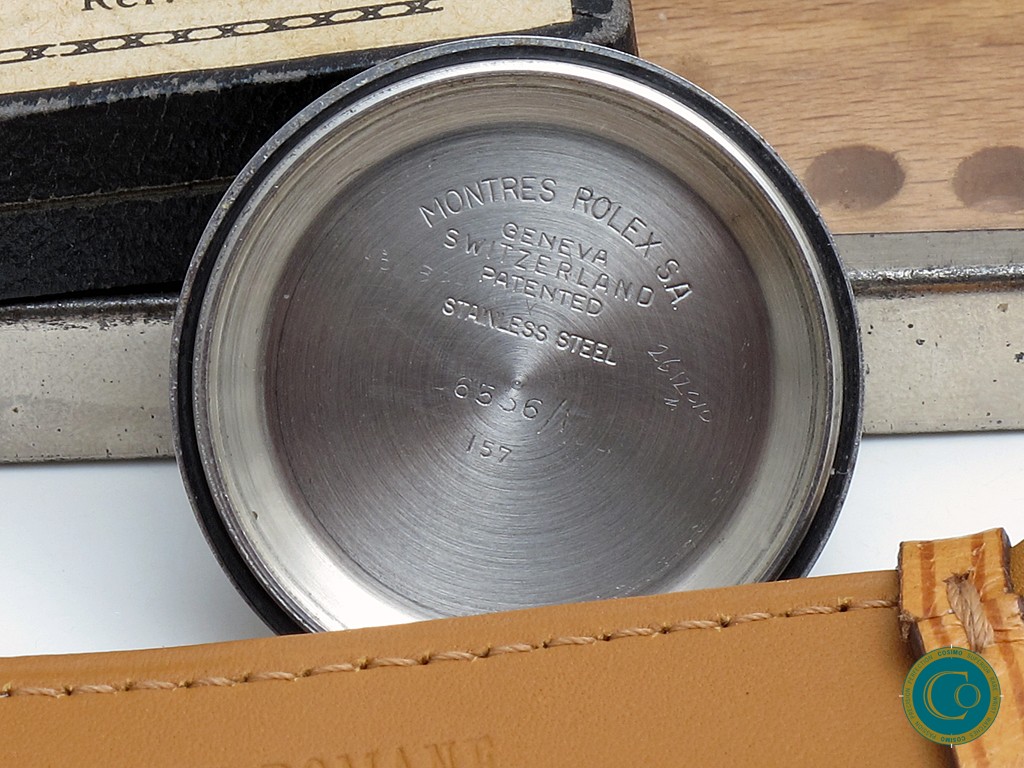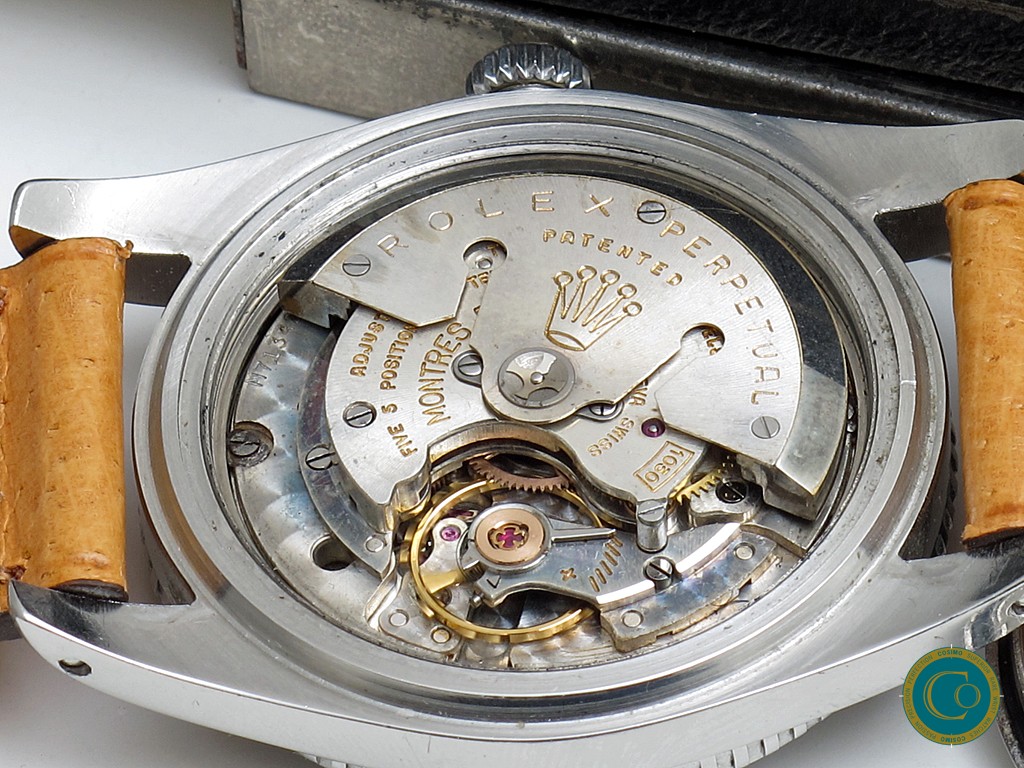 Rolex 6536/1 small crown Submariner from 1957 in unpolished condition
Beautiful Rolex 6536/1 small crown Submariner from 1957.
bought directly from the son of the first owner.
who bought it new in 1958 by Heetman jeweler Rotterdam the Netherlands.
It is the 269 Rolex that Heetman have sold from the start in 1946.( Heetman always poet a nummer in the lug off ever Rolex they have sold)
The watch is in very nice condition, the case is never polished.
and have beautiful thick bevels on the lugs.
The the dial has age beautiful and all the radium dots are still there.
They are matching perfect with the gilt hands.
Gild minut and hour hands have the right length, (later service hands are shorter)
and the big white lollipop second hand is still there.
Big white lollipop hand is only used on 6536/1 in 1957 and bigin off 1958.
If you are looking for a Submariner of the golden area in unpolished condition.
That also come from the first owners family.
than this is the watch!!! 
import taxes & import cost are the expense of the Buyer. 
NOTE: All our watches are bank stored and can be visited with 1 to 2 days processing time
Price
Sorry, this watch has been sold.