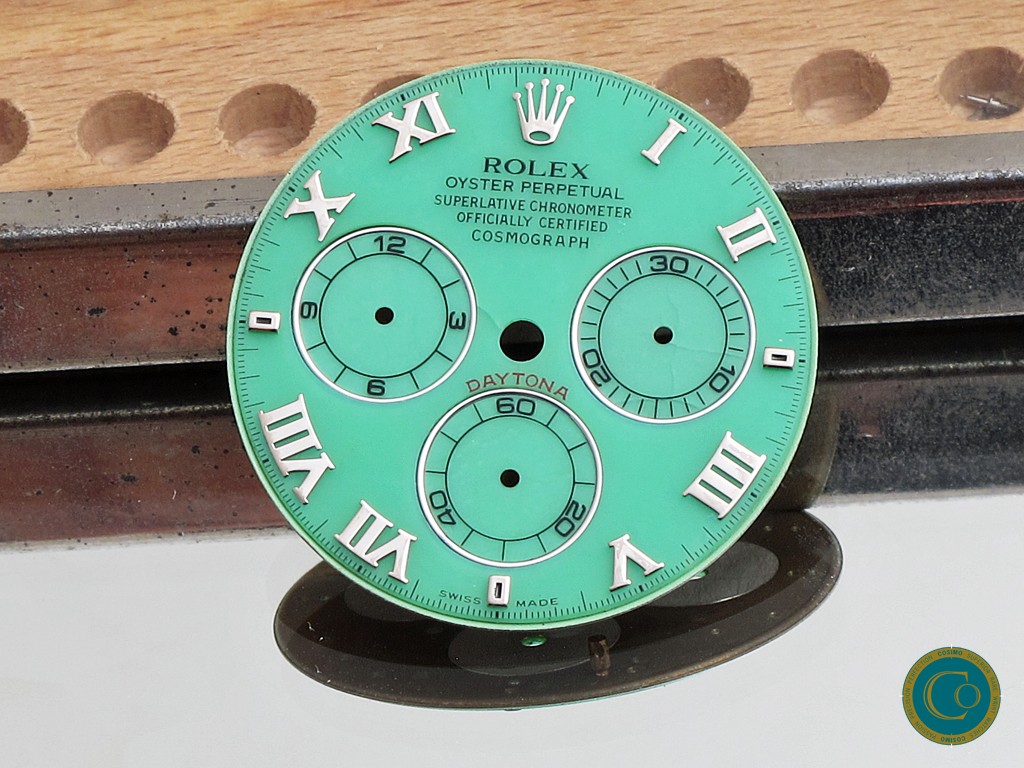 Rolex Daytona 116519 Green Chrysoprase beach dial
Rare Rolex daytona Exotic dial for sale.
The super rare green Beach deal has some very little cracks ( 99% of those dials has little cracks)
It is a natural material.
the dail is made off a gem stone , named  Chrysoprase.
The color of this dial is fantastic.
it was original made for the white gold ref 11519, but will also fit in the steel ref 116520  
Import taxes & import cost are the expense of the Buyer. 
NOTE: All our watches are bank stored and can be visited with 1 to 2 days processing time
Price
Sorry, this watch has been sold.