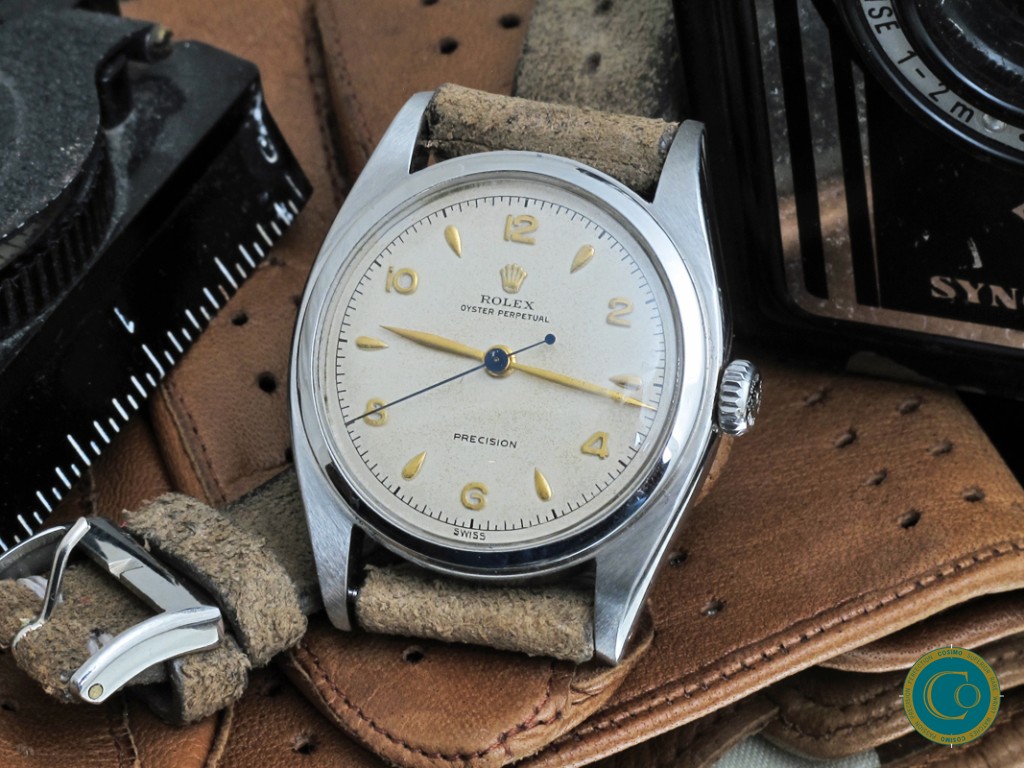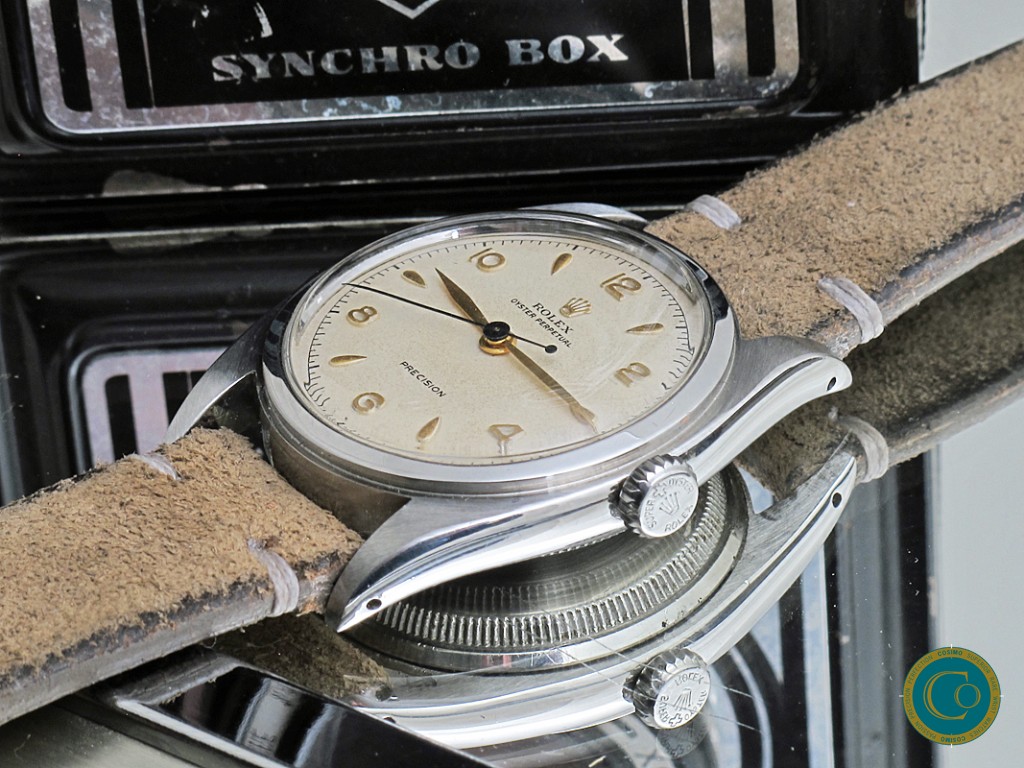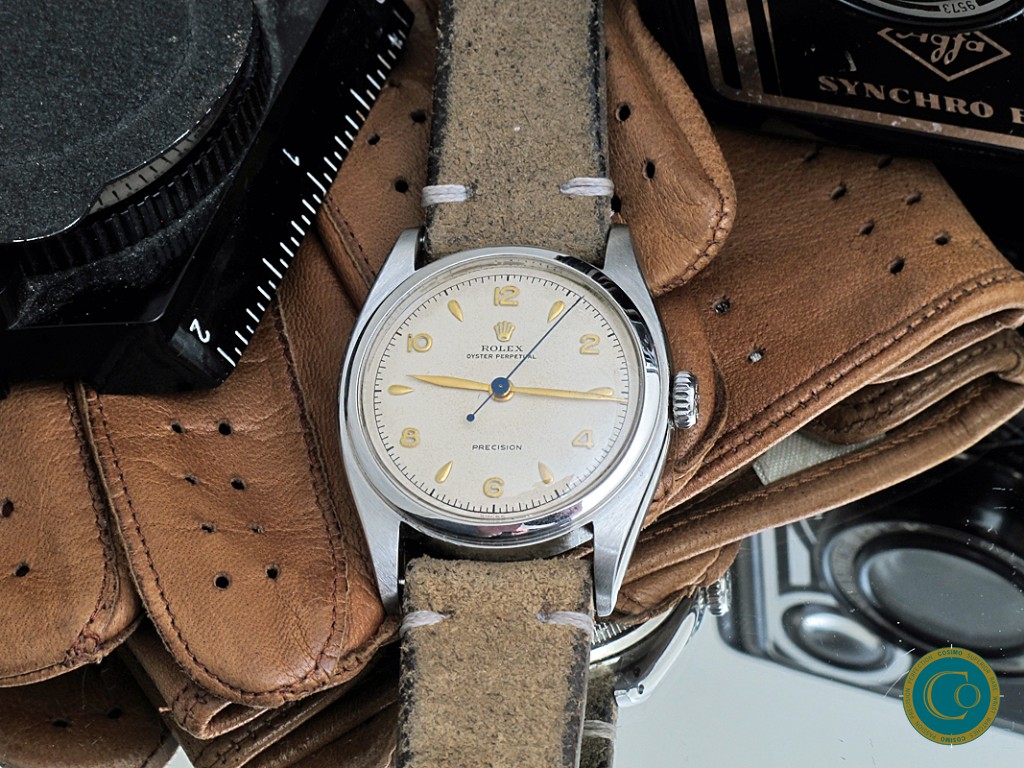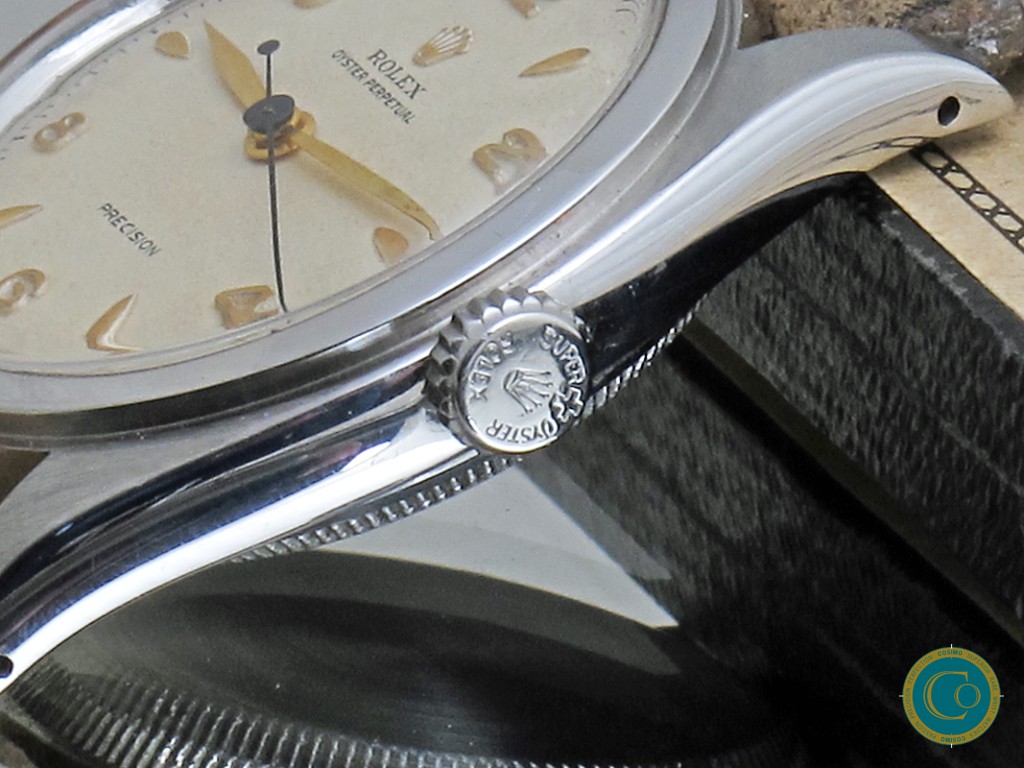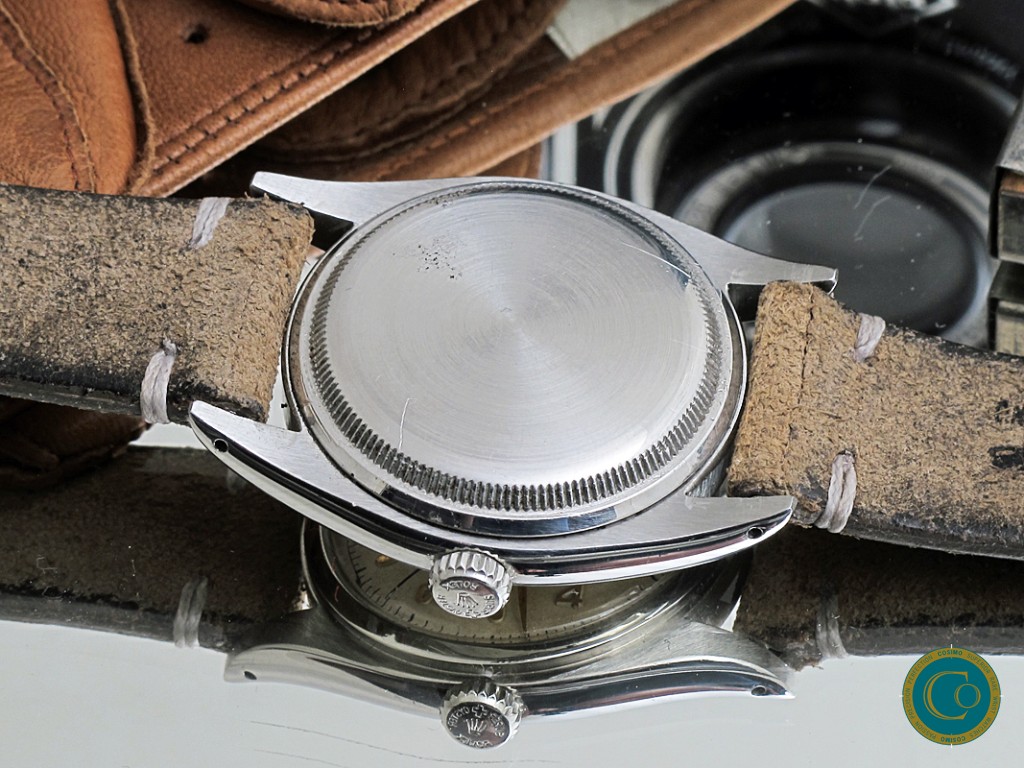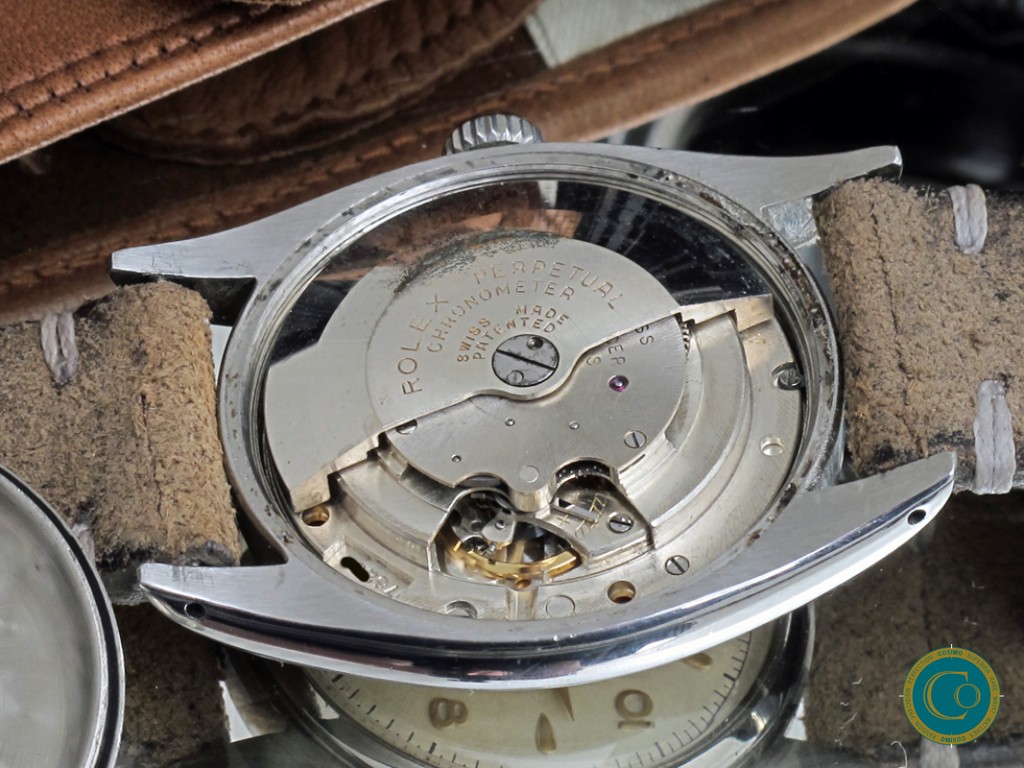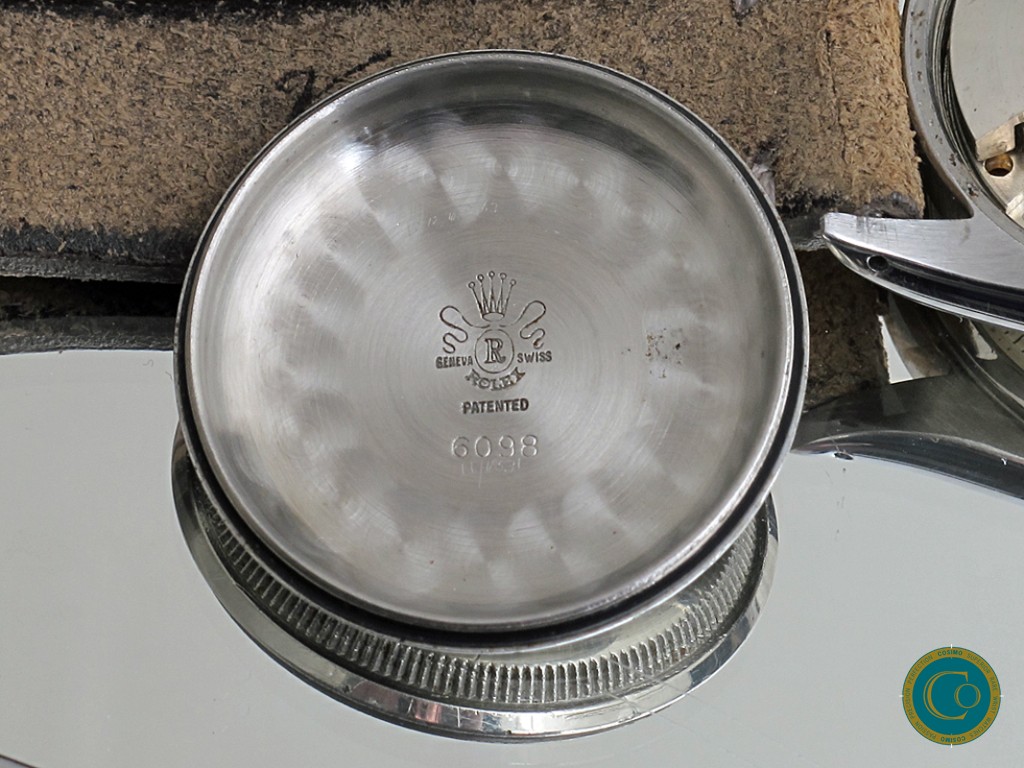 Rolex Oyster Perpertual Precision 6098 Ovettone pre-Explorer in mint condition.
Beautiful Rolex 6098 Ovettone Pre-Explorer from 1952
This watch is in perfect original condition,
The 36mm mono-block case is in perfect condition.
And still has the original Super Oyster crown on it.
The dial has some lovely patina, and the blue second hand really pops
Movement is running fine, and is just  back from a service 
It is rare to find a 6098 big bubble back in such a good condition
Import taxes & import cost are the expense of the Buyer. 
NOTE: All our watches are bank stored and can be visited with 1 to 2 days processing time
Price
Sorry, this watch has been sold.