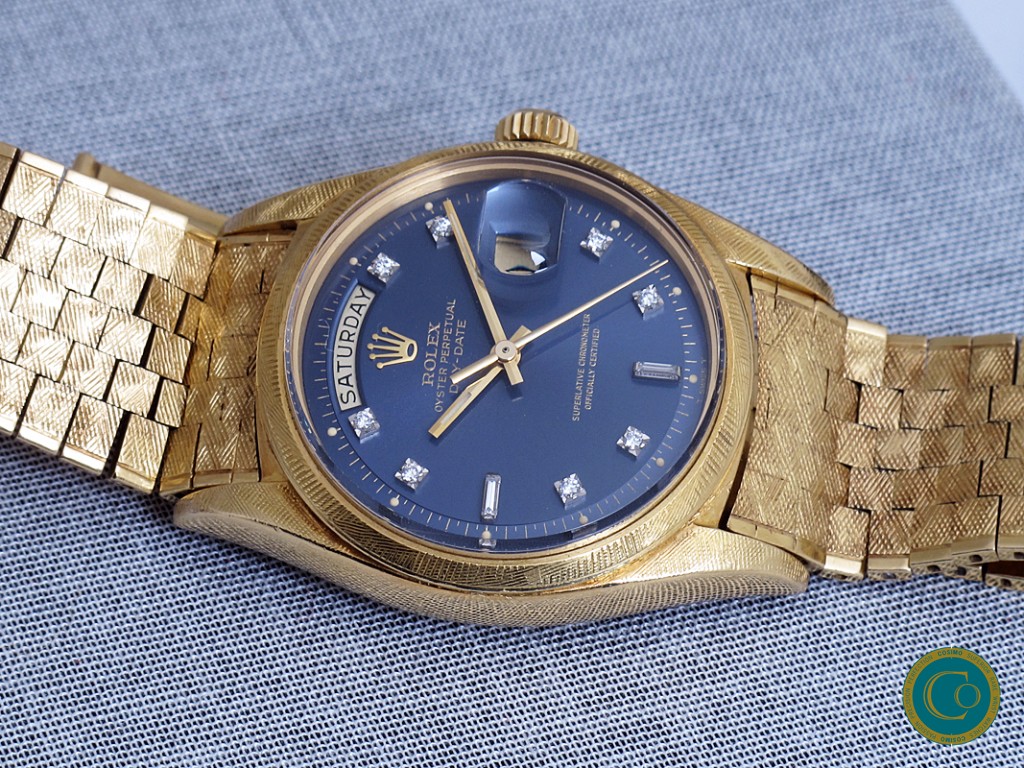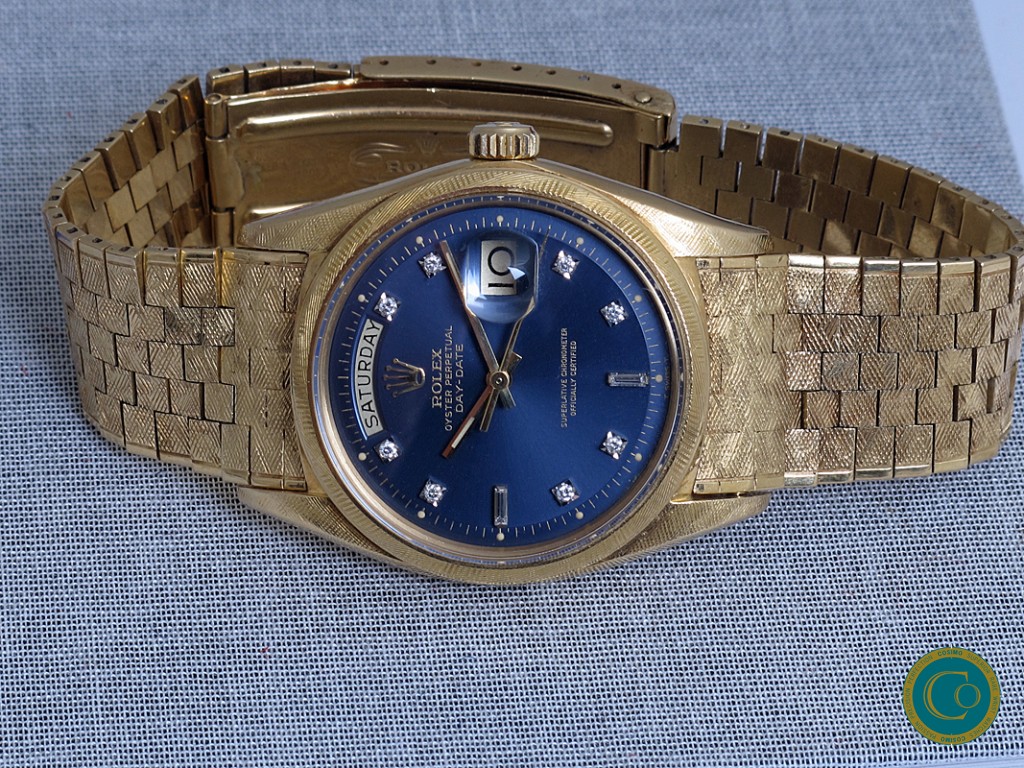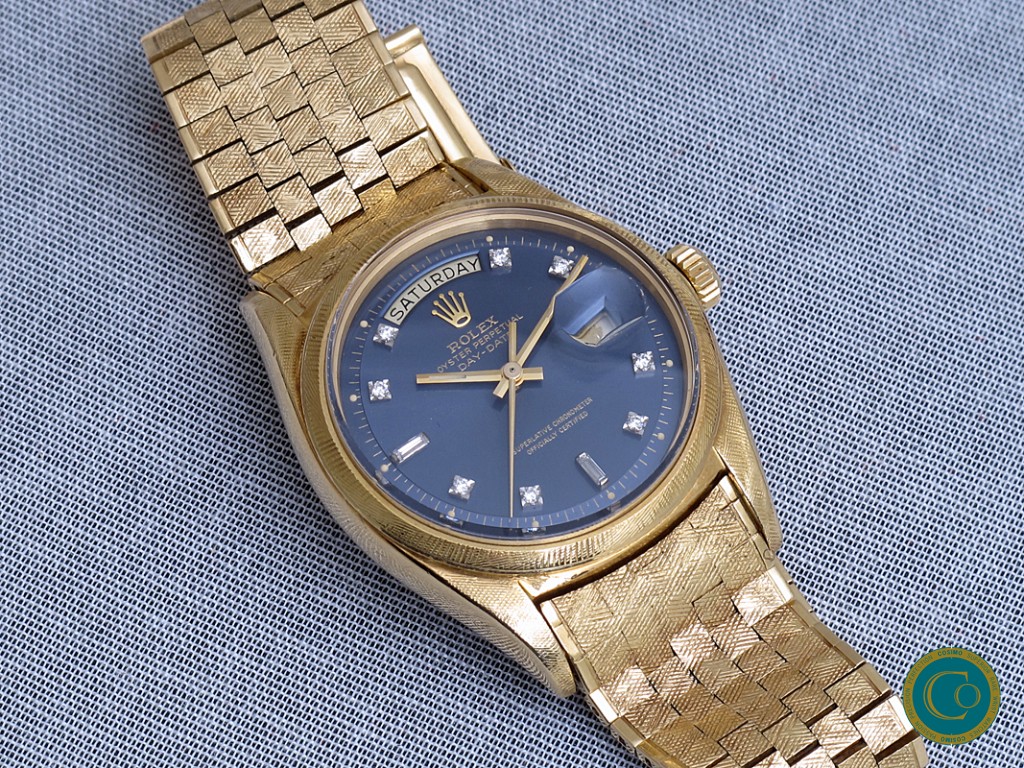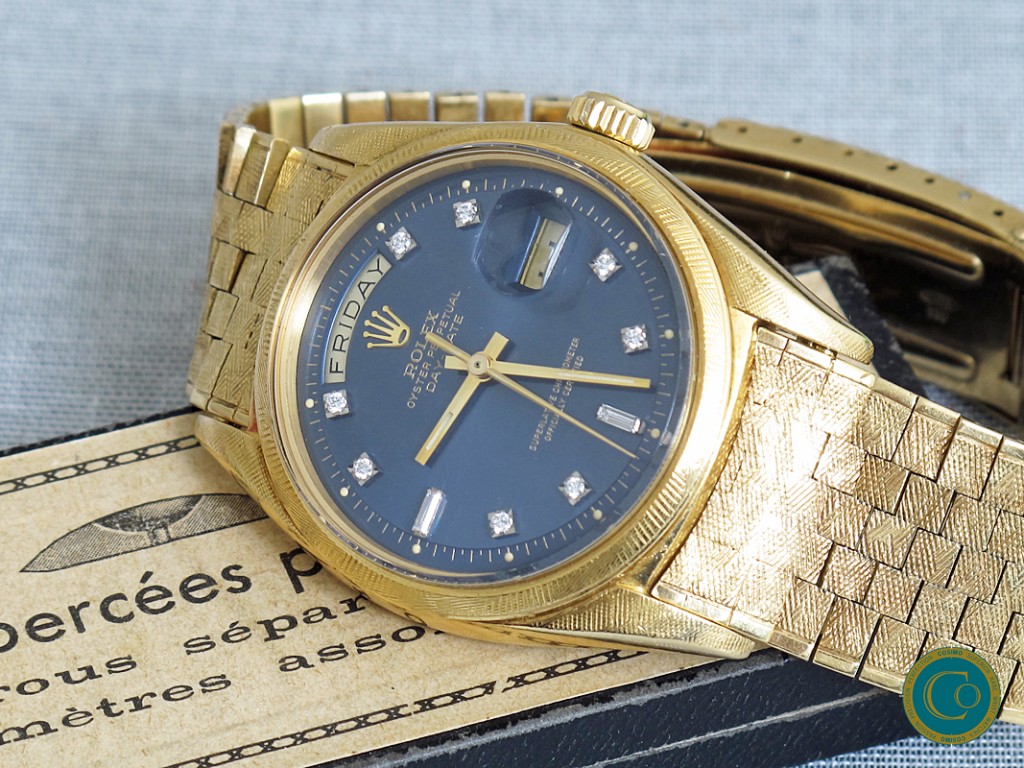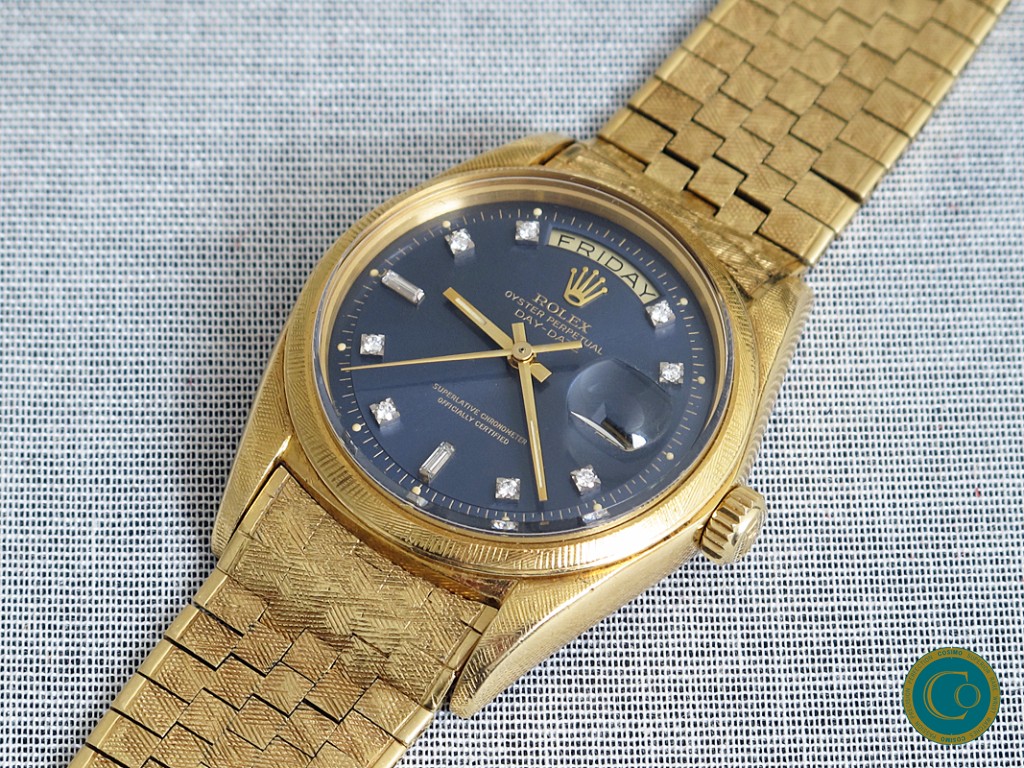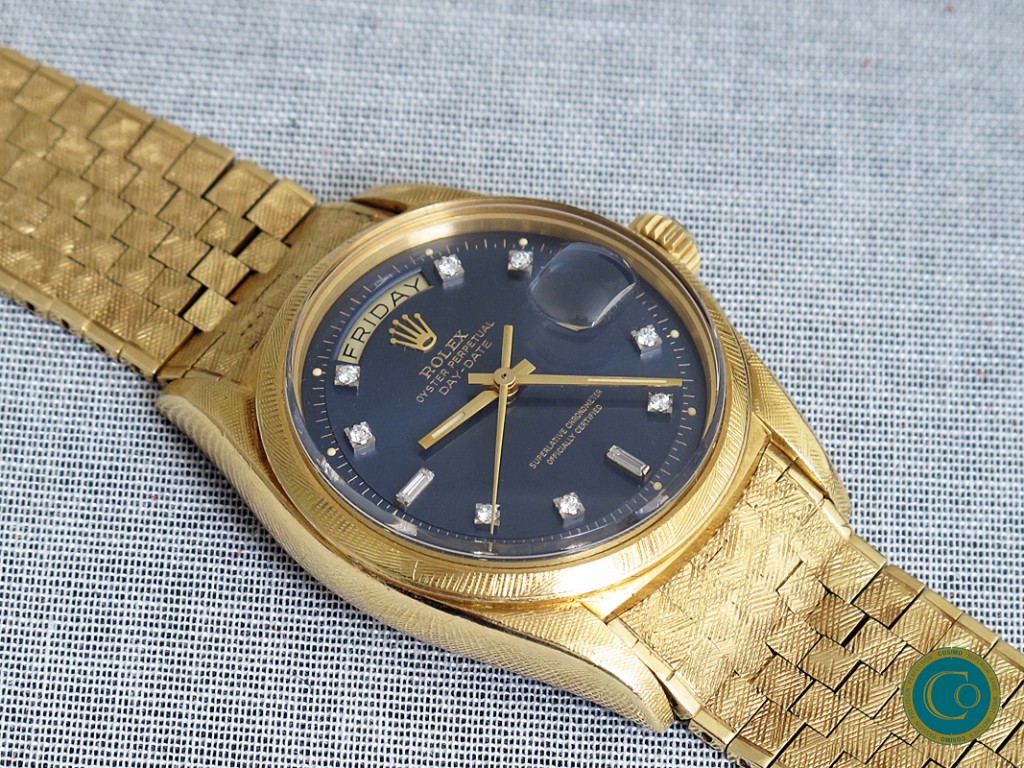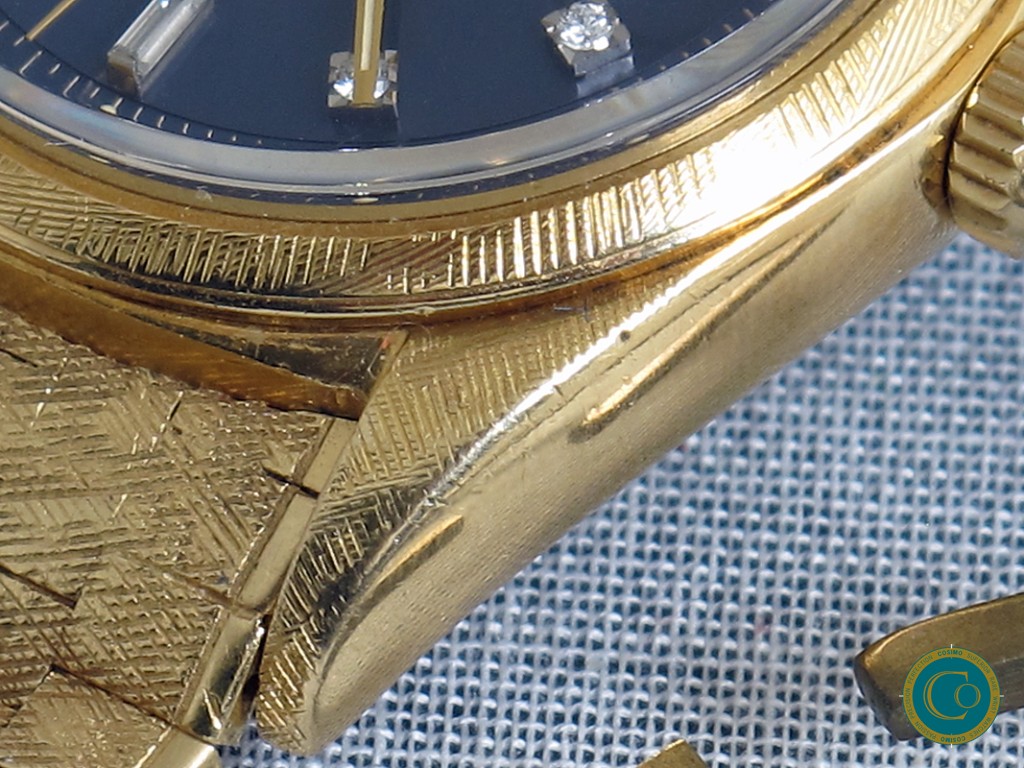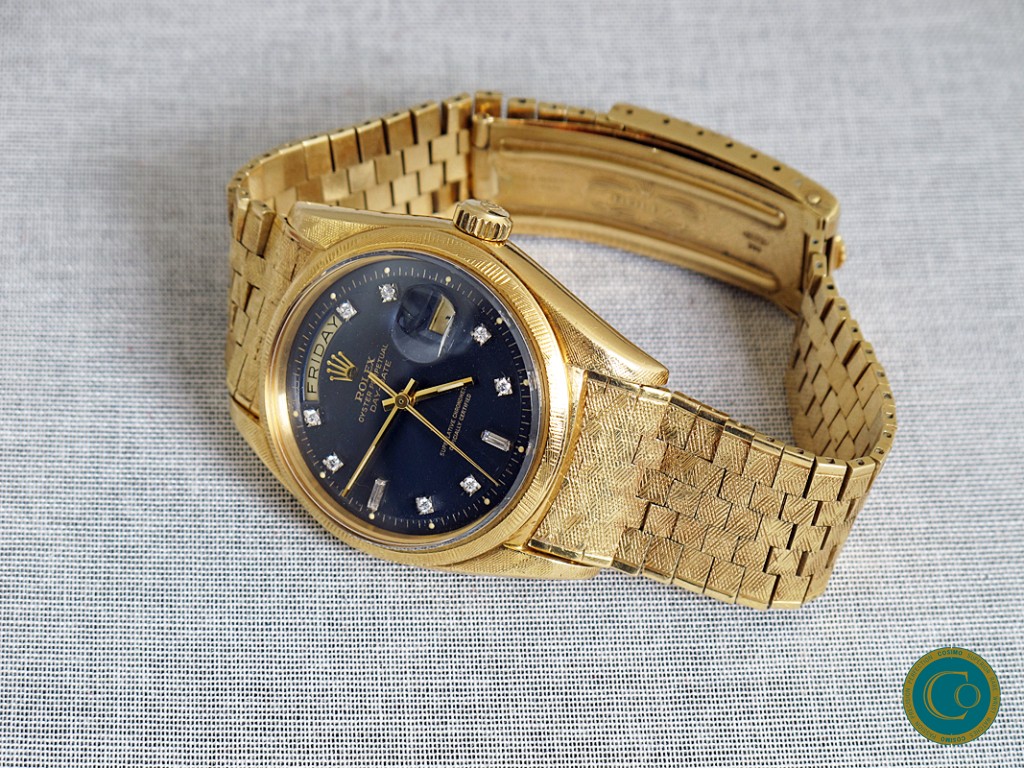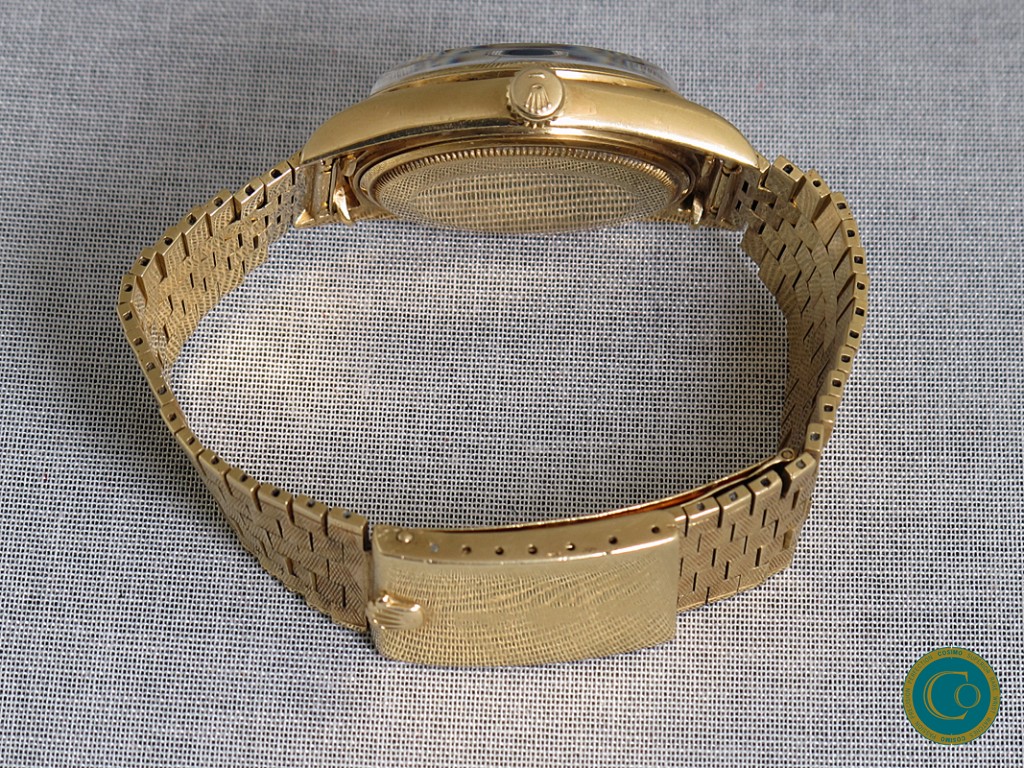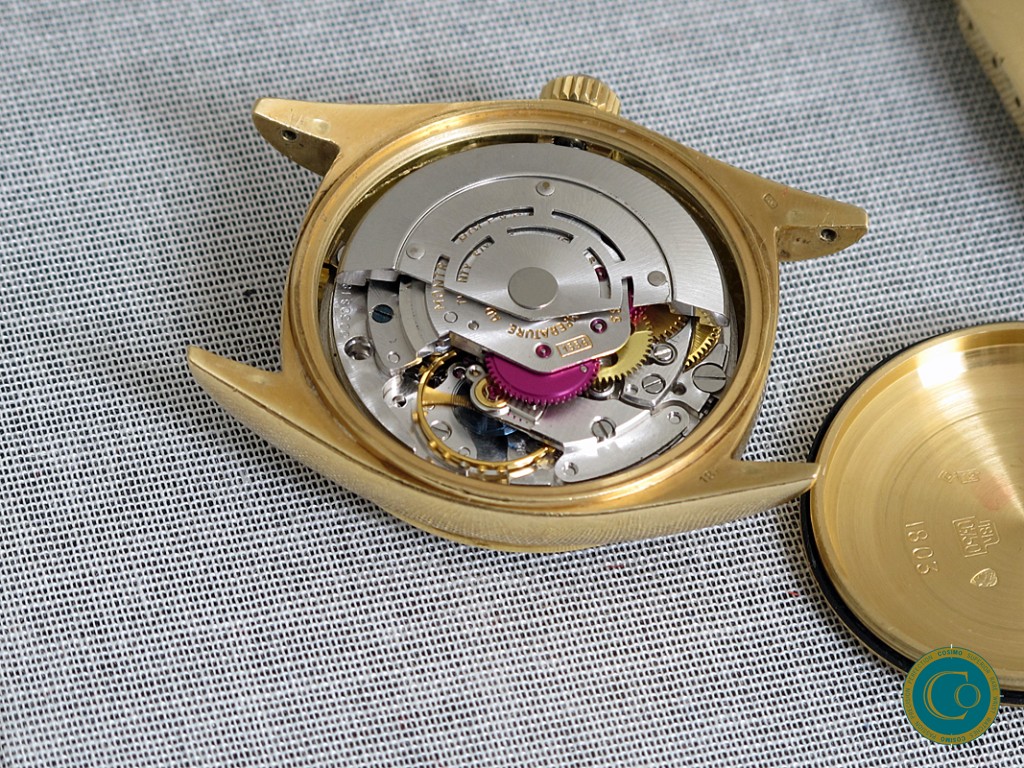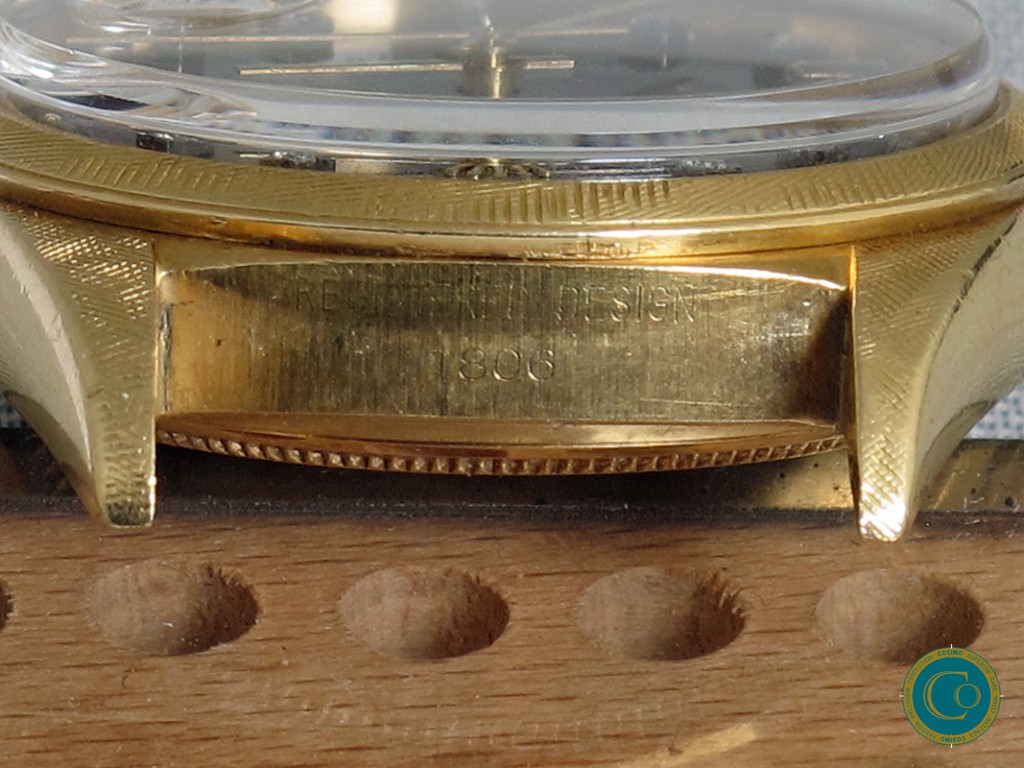 Very rare Rolex 1806 Day-Date factory blue Diamond dial from the early 70's
The Rolex Day Date 1806 described here is a remarkable watch with several unique characteristics. The watch features an 18K yellow gold case with a so-called Florentine finishand a blue dial.with Diamond hour markers.
from the mid 60s to 70s a number of Day Dates has appeared with special bracelets such as Millanaise, Mesh and Brick bracelets. To our knowledge these special bracelets were not stock products at the ADs but options to be obtained by special order. What we have here is a stunning example of a Rolex Day Date 1806 in a very special configuration. The 18K yellow gold case bears the so-called Florentine finish, containing of very fine geometrical engravings on the lugs and bezel. What's interesting is that the same engravings are present on the fine Brick style bracelet.
The blue factory Diamond dial is in excellent condition and retains its original luminescent dots, beautifully complementing the hands. This particular watch dates back to 1971 original 'Florentine'  remaining unpolished and in excellent condition. The matching Brick bracelet is in good condition, unshortened, . This Rolex Day Date model in this confugeration with the Diamond blue dial is probeblie a unique piece,