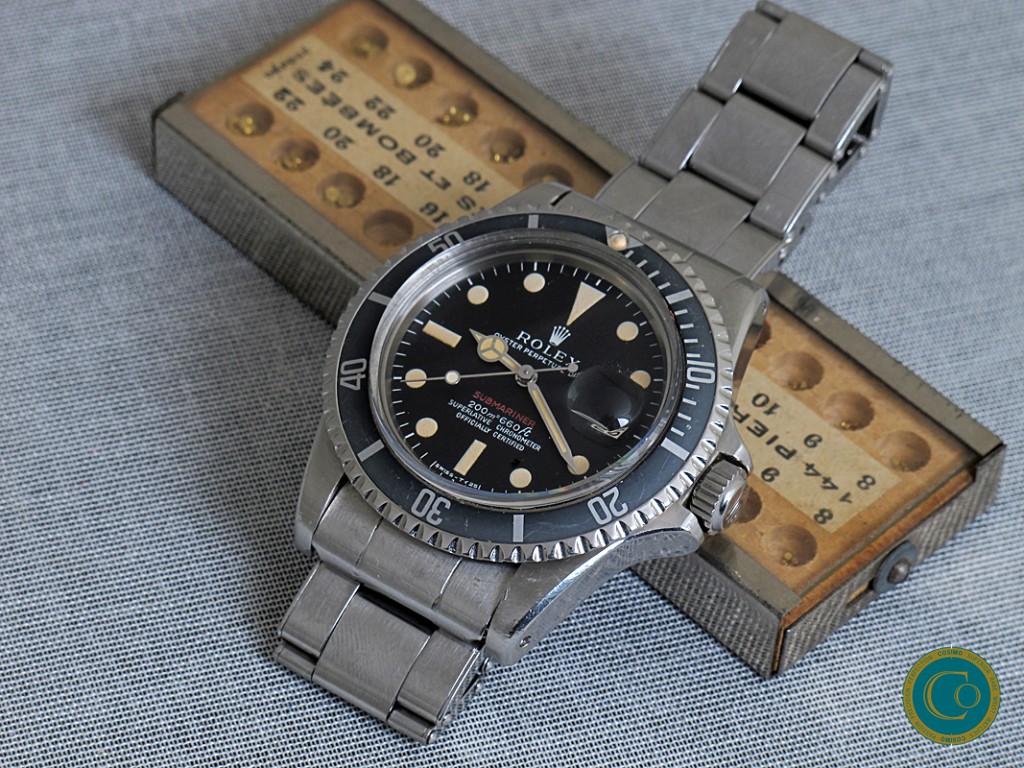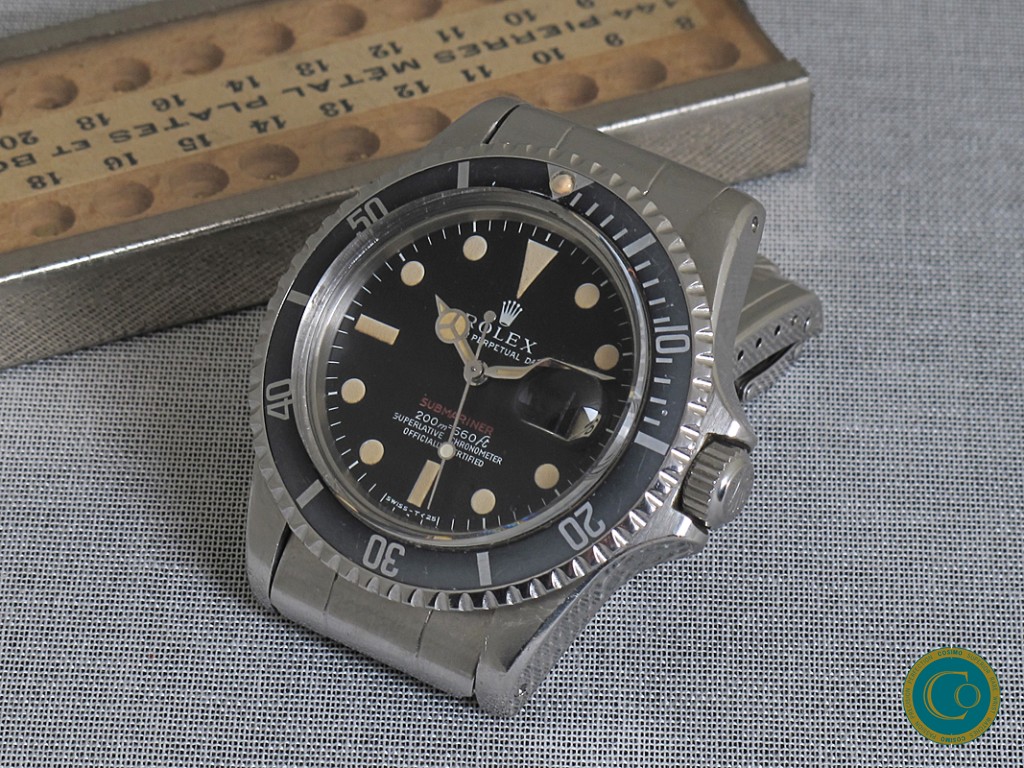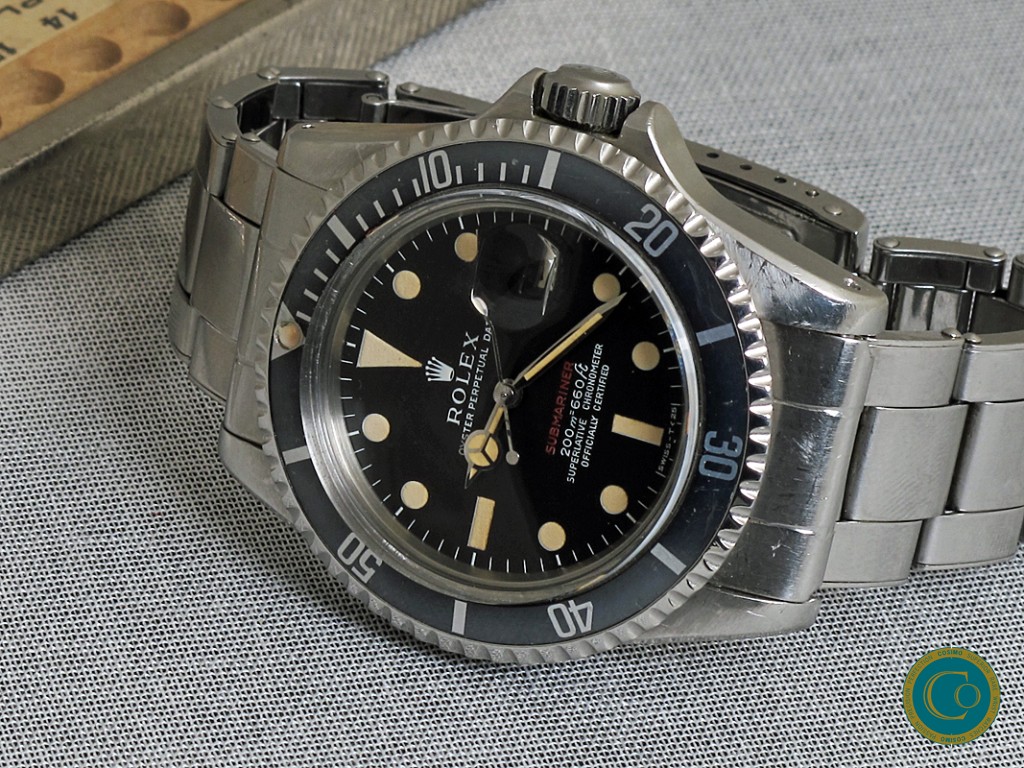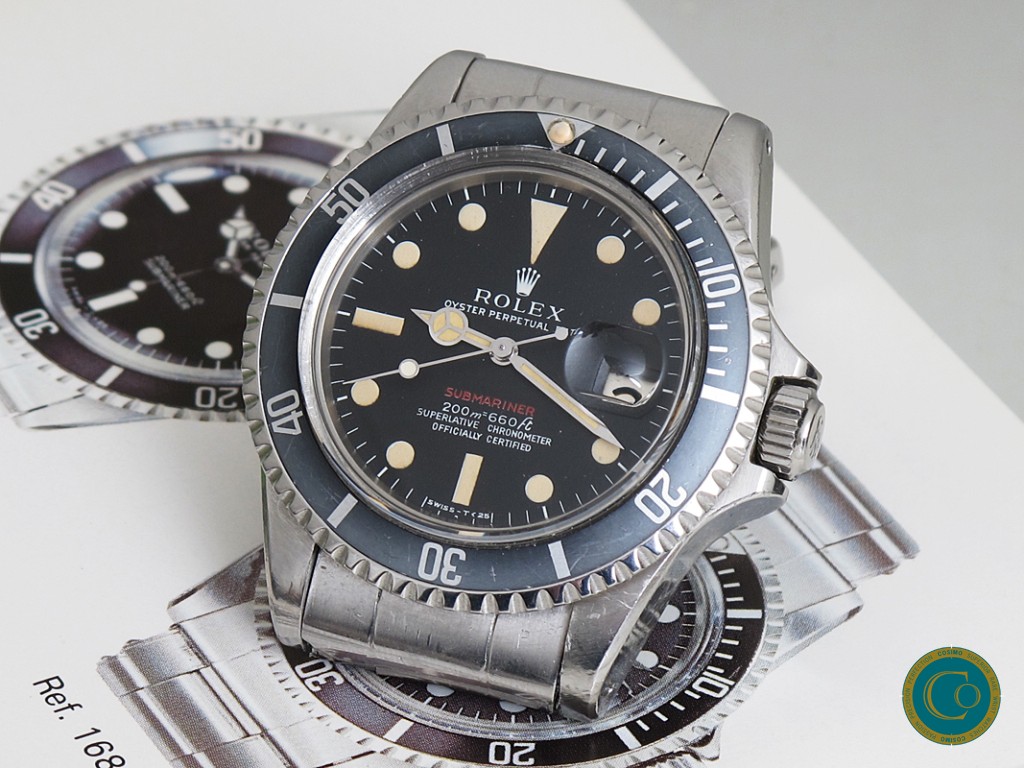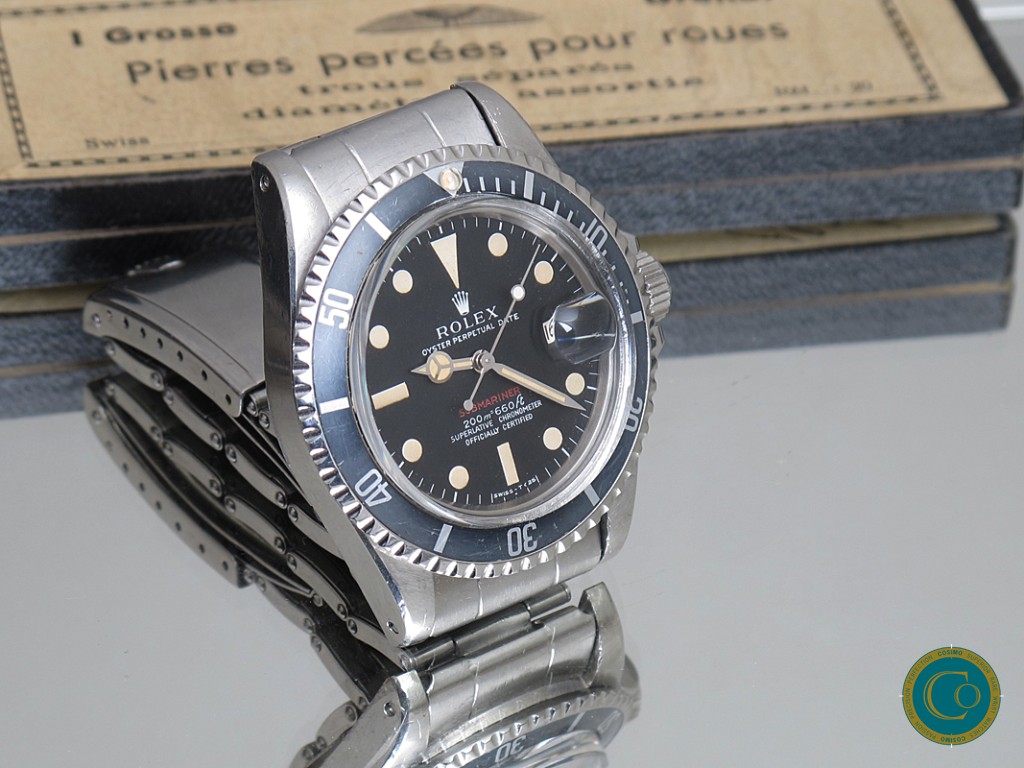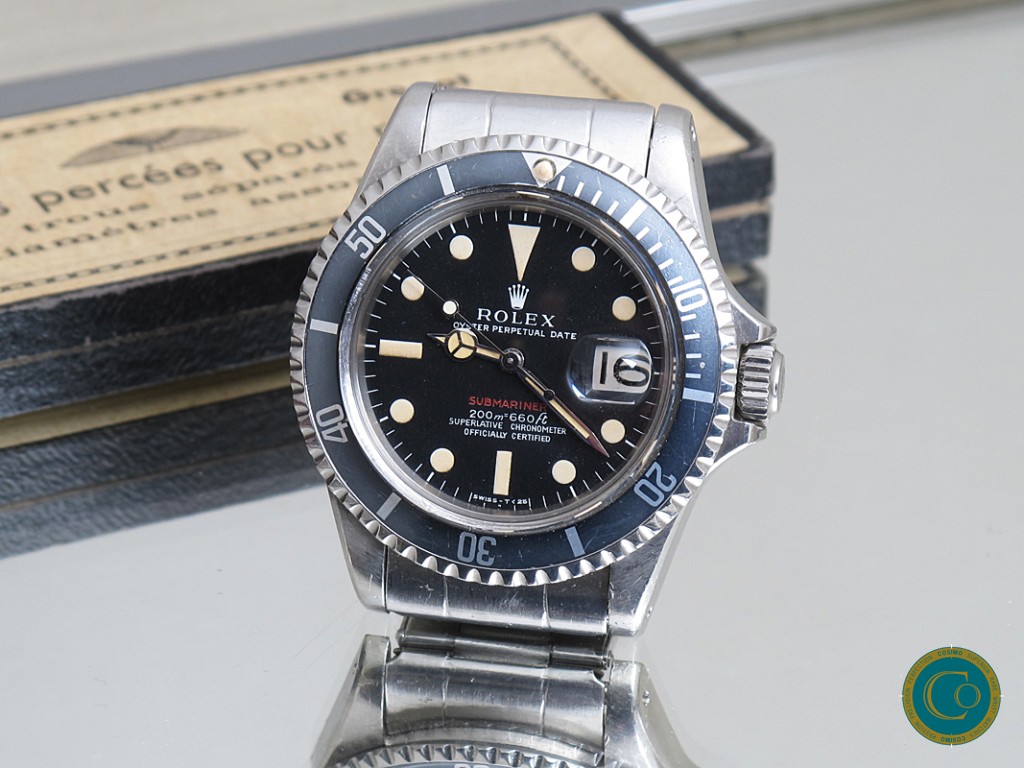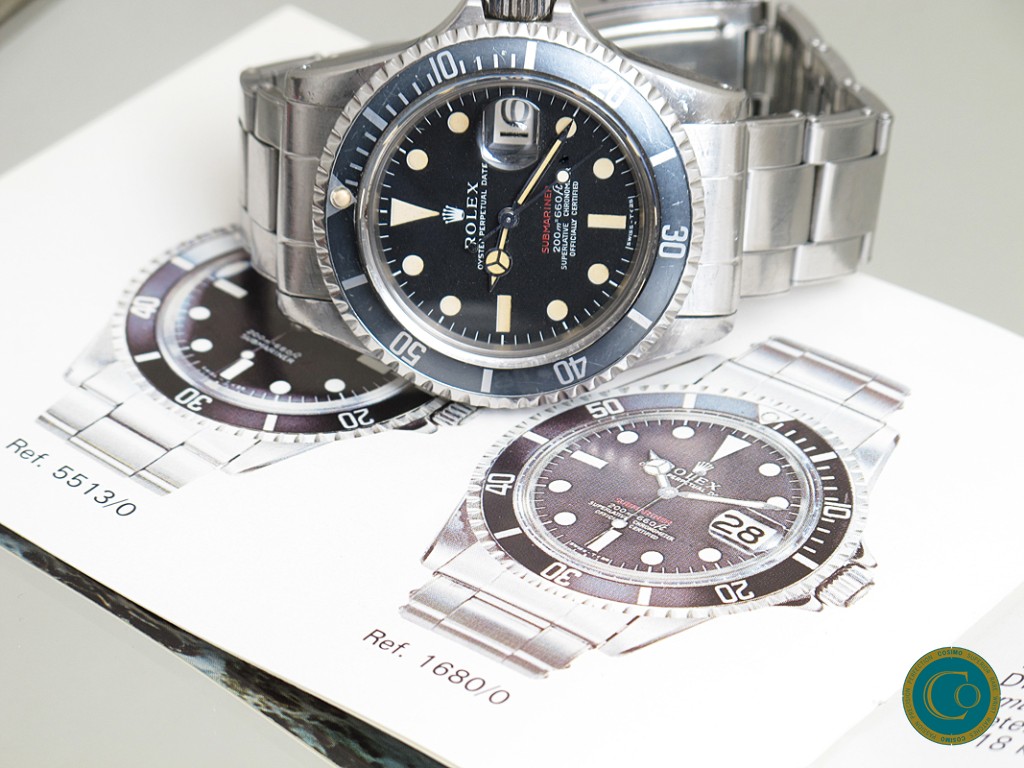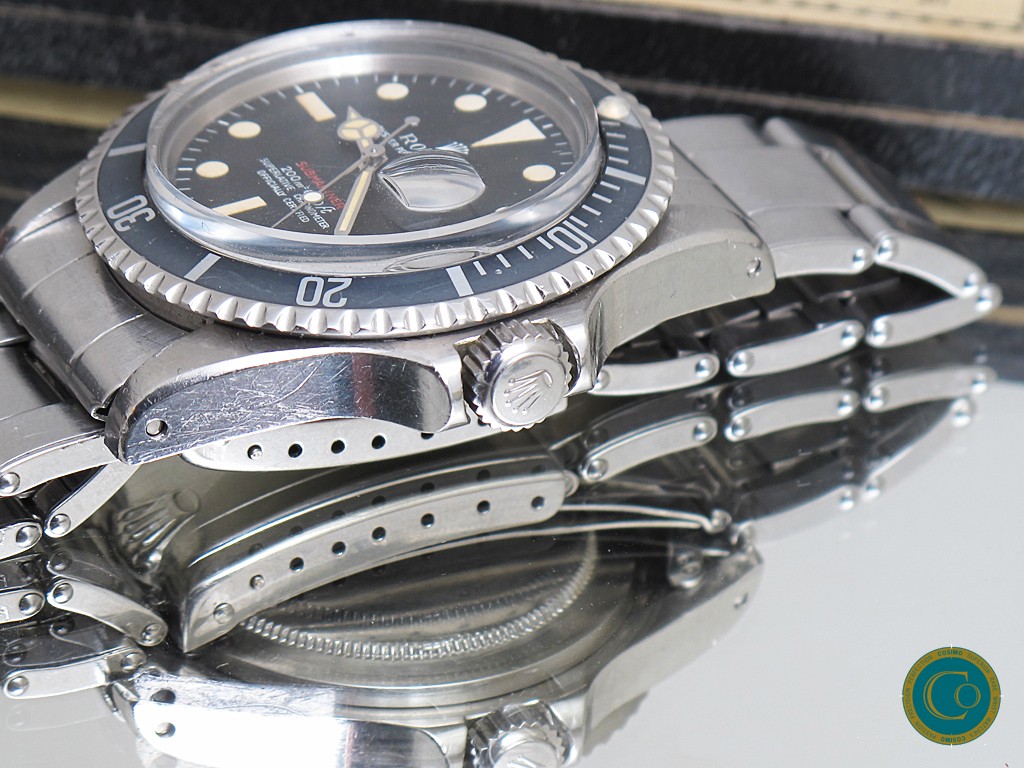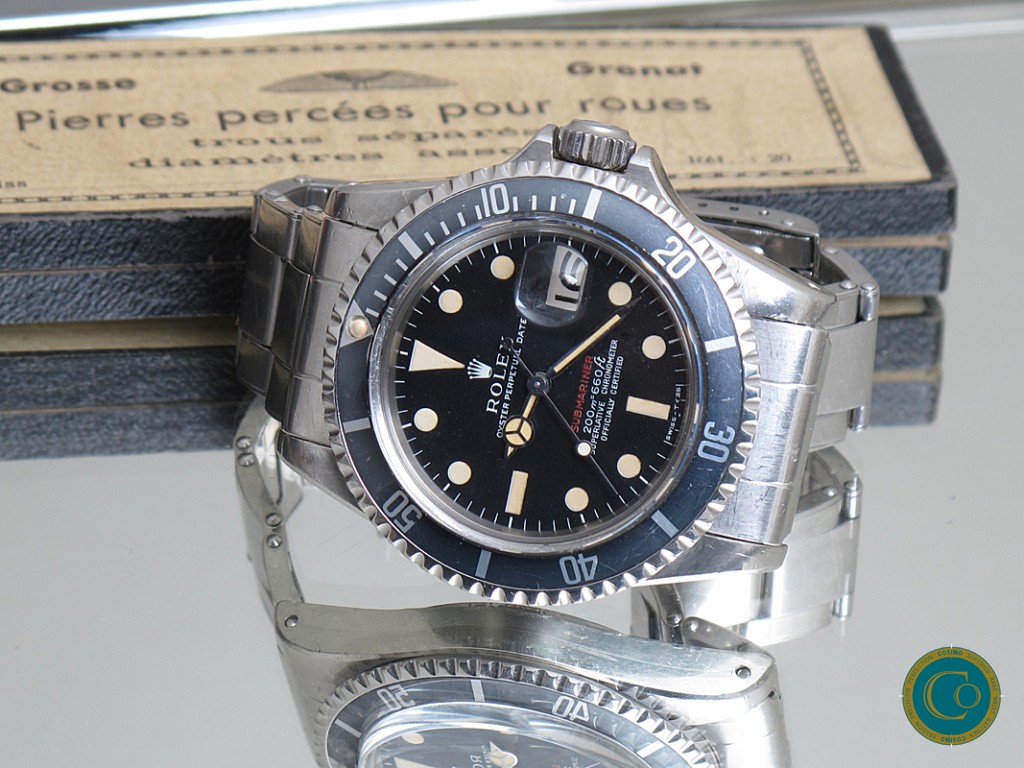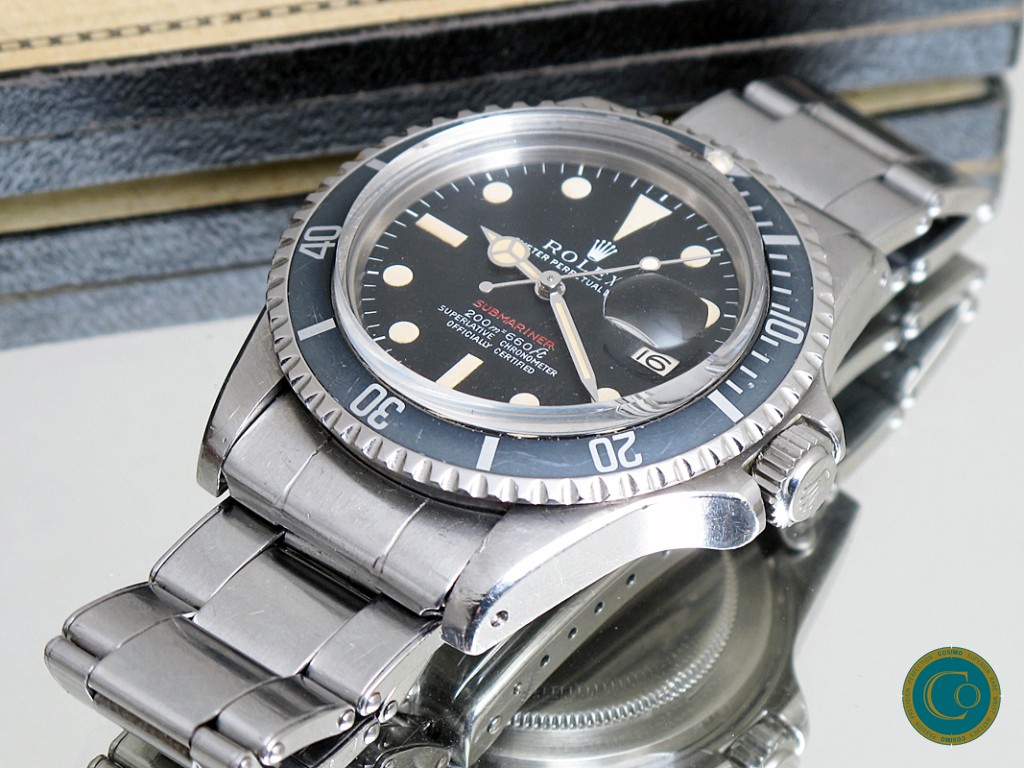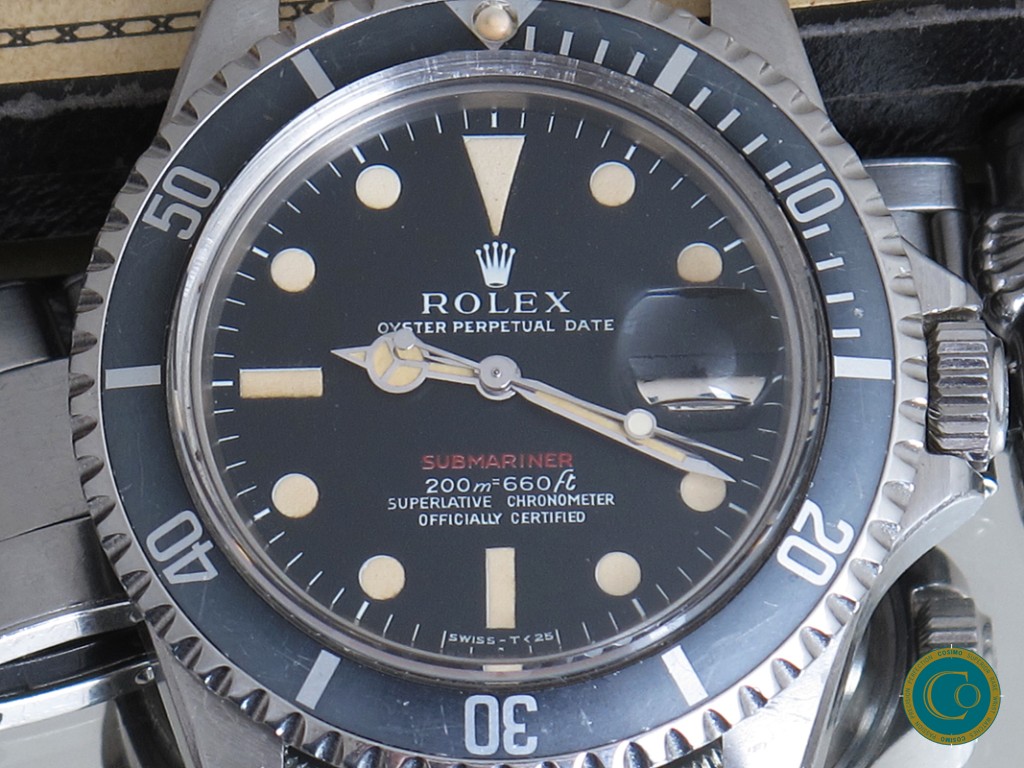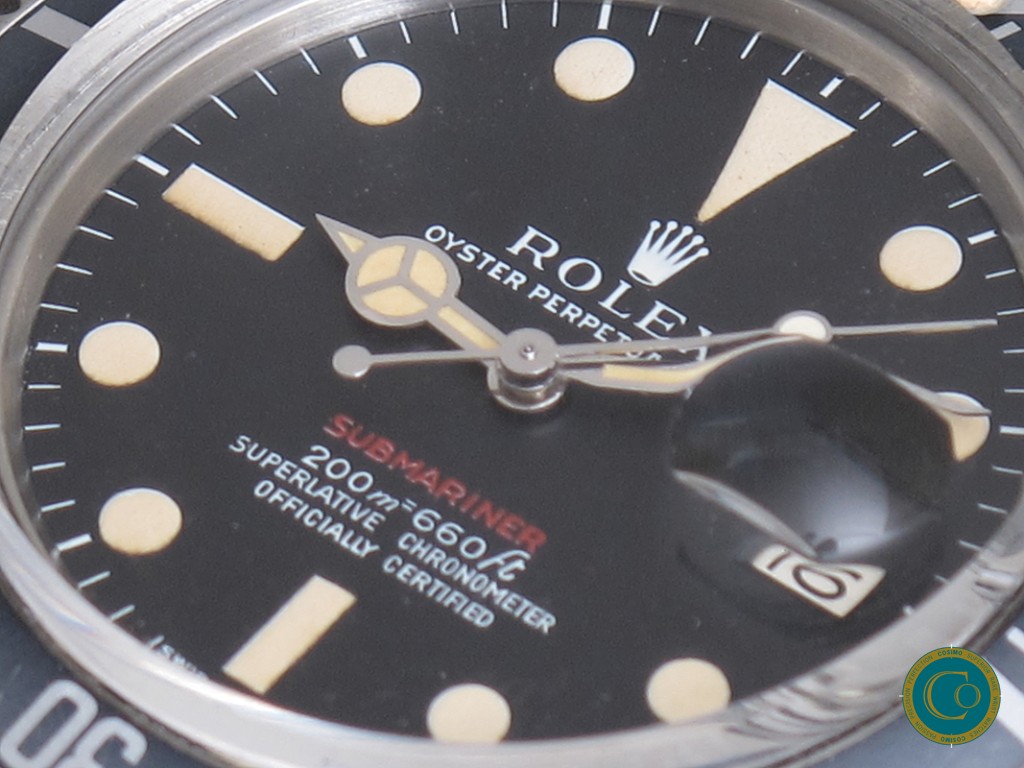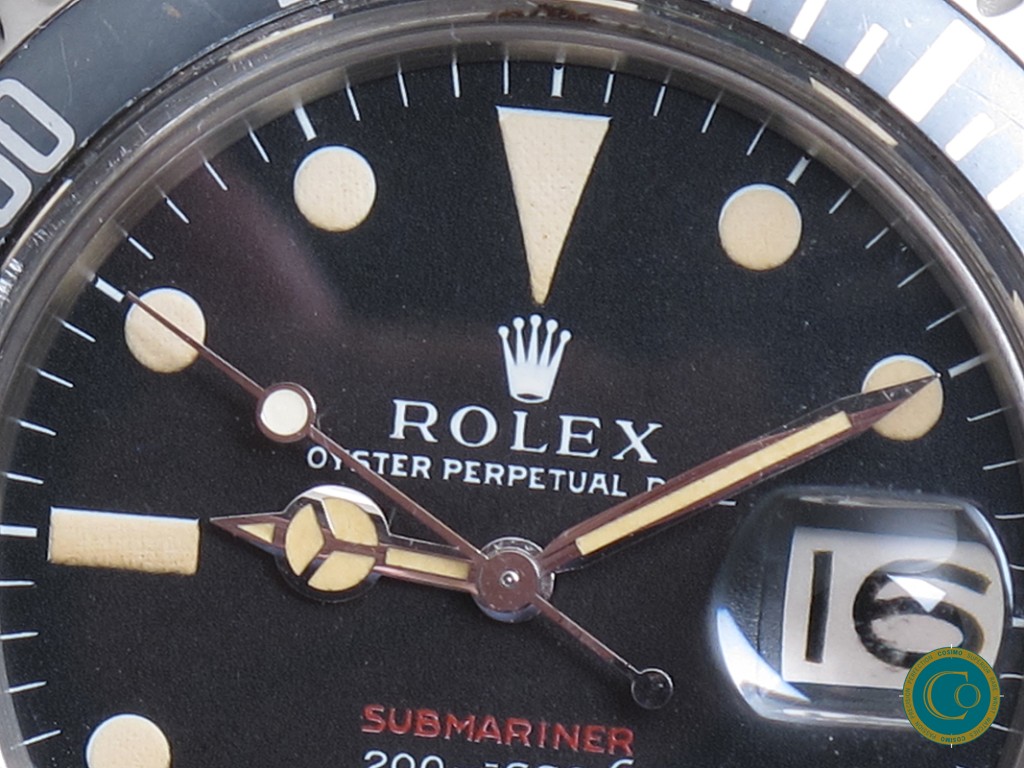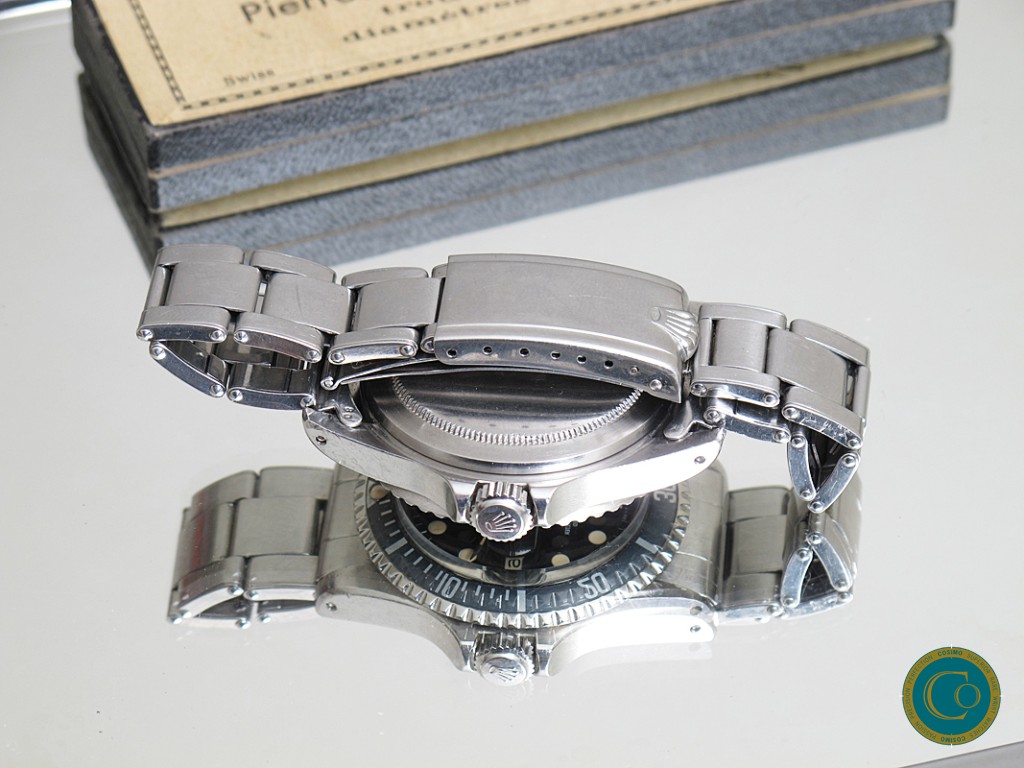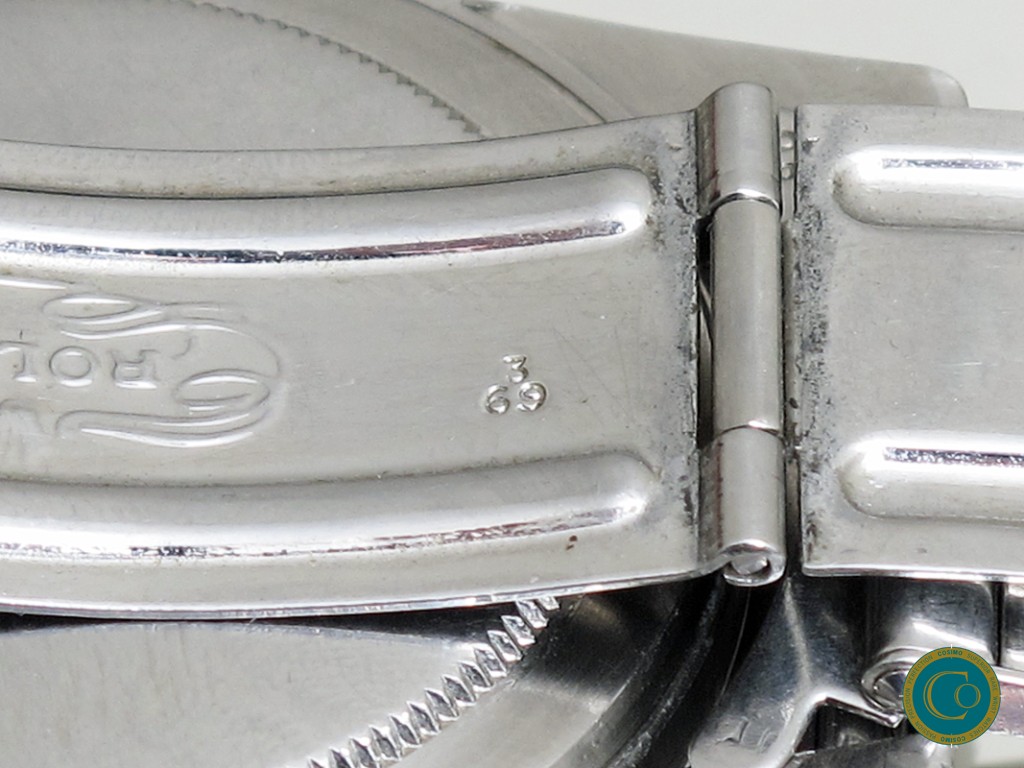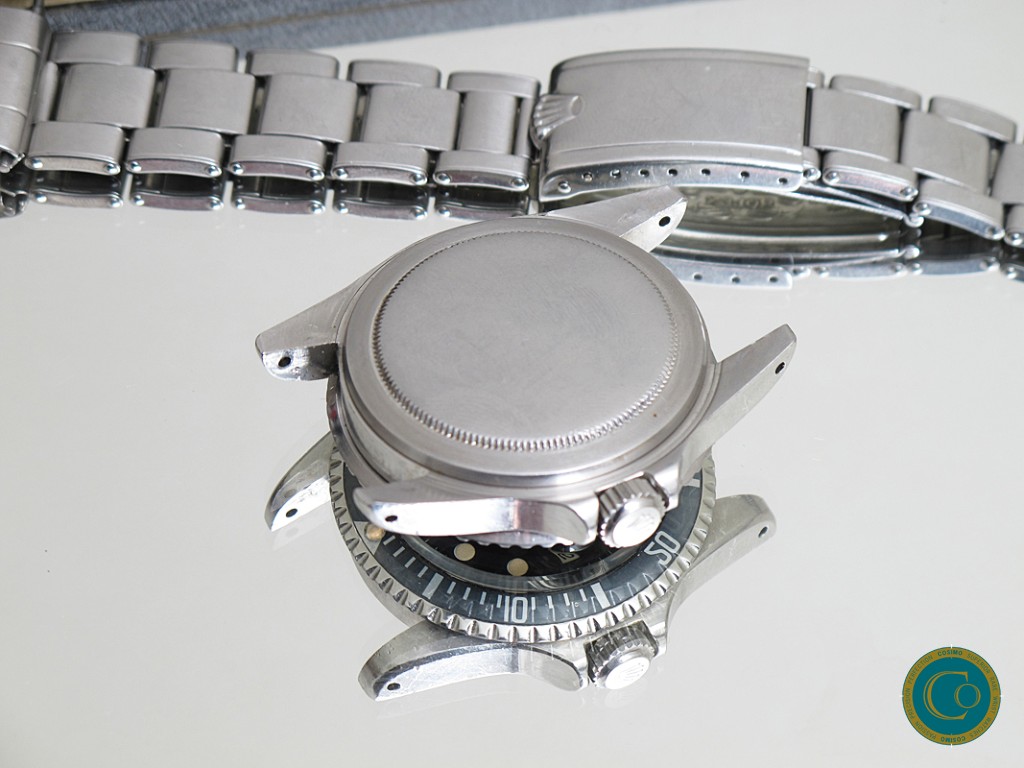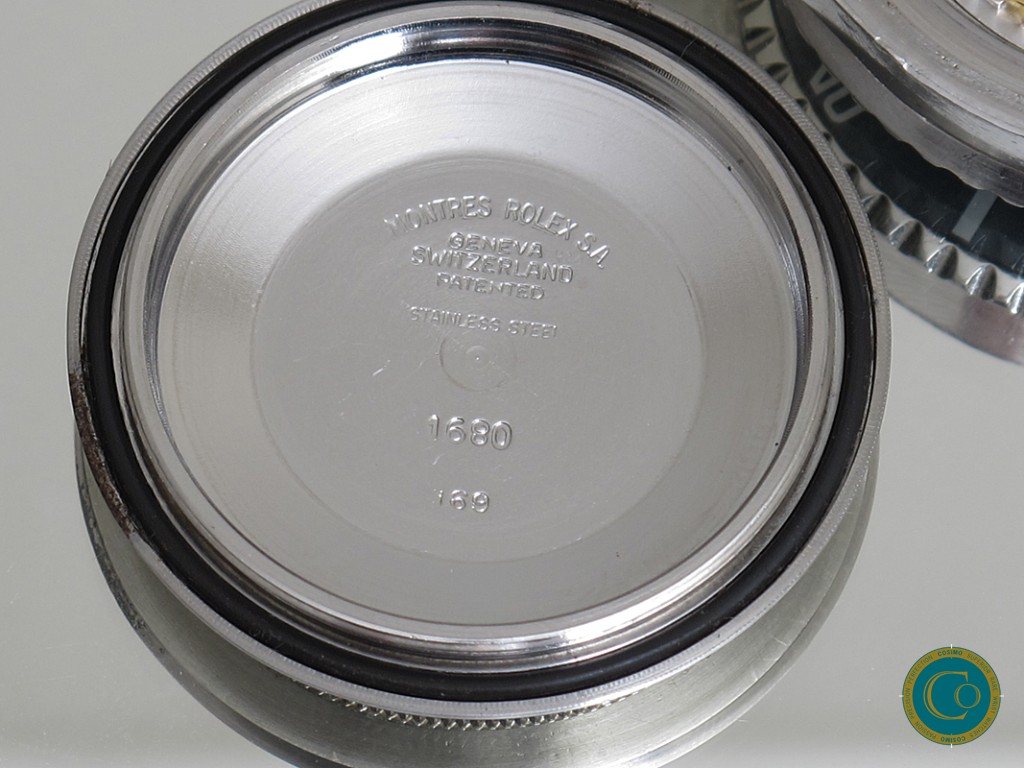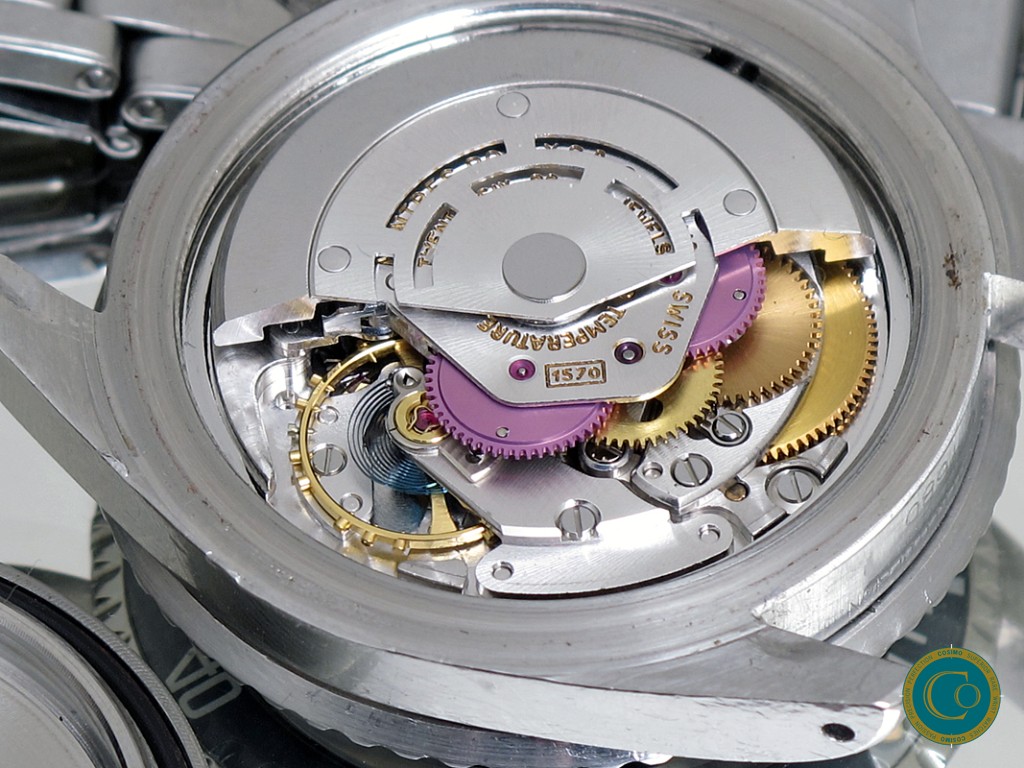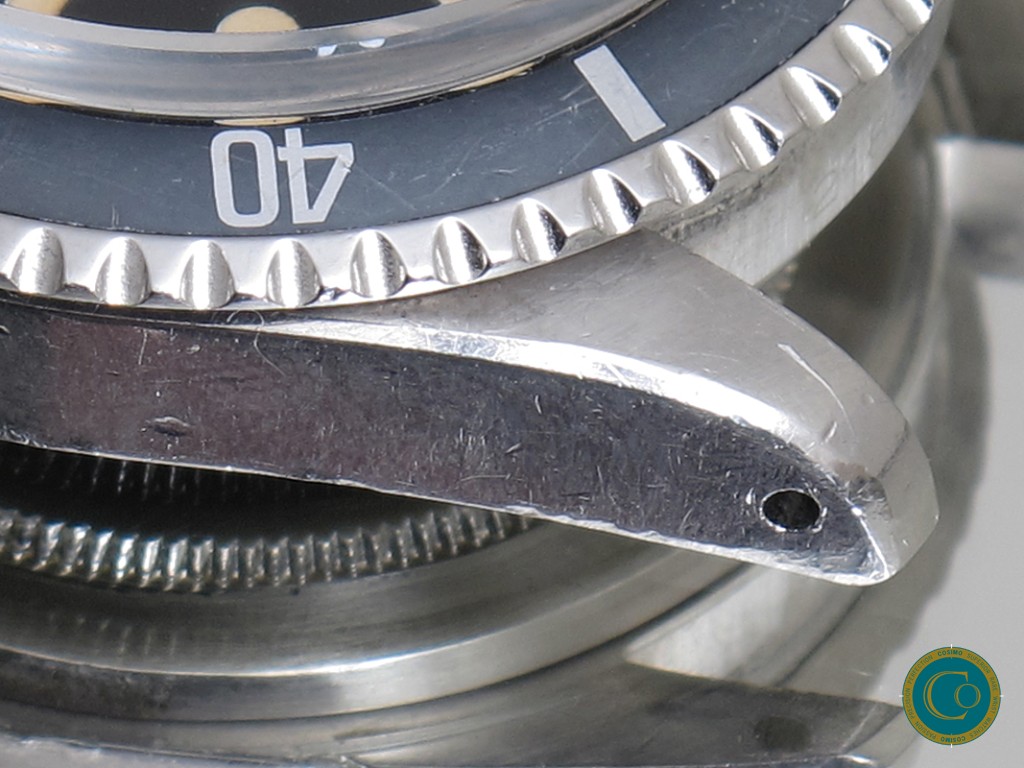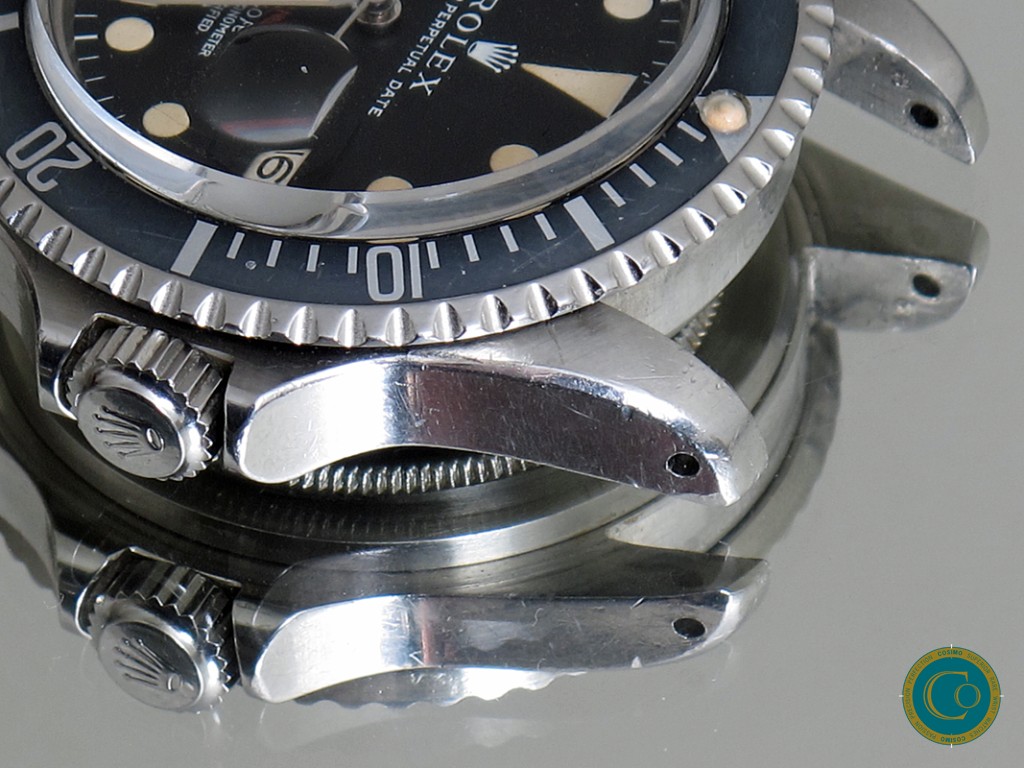 Very rare untouched Rolex 1680 Submariner single red MK1 meters first dial
Untouched Rolex 1680 singel red submariner with beautiful rare MK1 meters first dial
This Submariner is the first Rolex submariner  with a date and is manufactured in first quarter of 1969
with a serial of 2.1mil (only found on 2.07mil  till 2.2mil serial)
Those Single red 1680 Submariner Mk1 dials are extremely rare, less than 2% of all single red Rolex 1680 Submarinersare a MK1.
There are 3 type of meters first dials mk1, mk2 and mk3MK1 dial has, meters First Red Lettering over White. Elongated Closed 6's Long & Curvy "F" Distinctive Condensed Font MK2 and 3 have open 6 and a shorter F. and most of them are turning brown, Mk1 is not turning brown like the other 2 versions.
This watch is a real barn find bought from the first owner here in the Netherlands.
It is in unpolished and untouched condition. The dial is perfect, and the case is worn, but still has perfect sharp beveled edges. It has still its original 7206 Rivet bracelet (only in 68/69 Rolex 1680 red Submariner has a rivet bracelet)  Movement is running fine (is service 2 years ago)
It is by far the best Single red Rolex 1680 MK1 Submariner I have ever seen!!
import taxes & import cost are the expense of the Buyer. 
NOTE: All our watches are bank stored and can be visited with 1 to 2 days processing time
Price
Sorry, this watch has been sold.